About Amplify Her Voice
Help amplify the voices who change our world.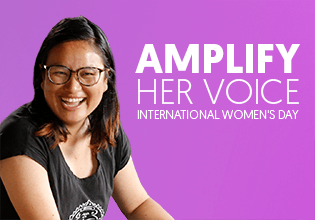 Global Fund for Women supports women-led groups who are demanding rights and making history in their own communities. But too often, these women leaders go unheard. For International Women's Day and Women's History Month, use your voice to support courageous activists shaping our future.