In the fiscal year that ended on June 30, 2016, Global Fund for Women:
Strengthened our operating reserves, which helps secure our financial future, bringing our total ending net assets to over $20 million.
Devoted 80% of our resources to our strategic grantmaking and advocacy activities.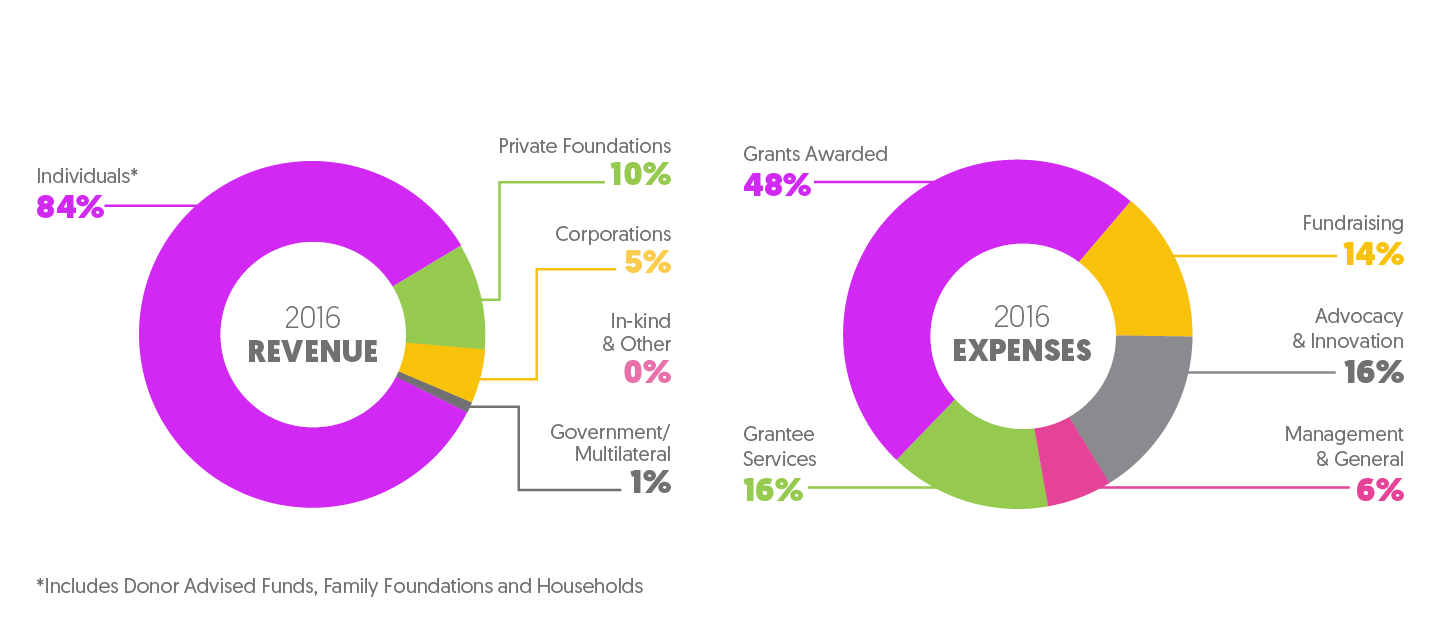 Program Activities
Our grantmaking work includes setting grantmaking priorities, receiving and reviewing grant applications, selecting grantees, completing due diligence, processing payments, collecting and analyzing grantee final reports, and communicating with grantees throughout the grantmaking cycle. It also includes evaluating impact and bringing our grantees together.
Our advocacy program raises awareness, elevates grantee stories, engages new audiences, and influences others to bring more money and attention to women's rights around the world.
Global Fund for Women is a public foundation. As such, we are grateful for our many donors who support the critical work we do in the fight for gender equality.