2022 Year in
Gender Justice
This year was tough. Around the world, communities were upended by natural disasters and war; lawmakers implemented devastating rollbacks of reproductive rights; and human rights defenders experienced violent crackdowns. But this year also saw deep-rooted movements and feminist leaders fight back with vision and heart. Movements for gender, climate, and racial justice are organizing and building power for decades, not years, and in 2022, they continued to lay groundwork for the long-term—and racked up victories along the way. Join Global Fund for Women in reflecting on the year's challenges, wins, and promising trends. And as we look to 2023, consider showing your gratitude with a gift to the brave and determined feminist activists, movements, and leaders who stepped up in 2022.
1. NOW OR NEVER WHEN IT COMES TO CLIMATE JUSTICE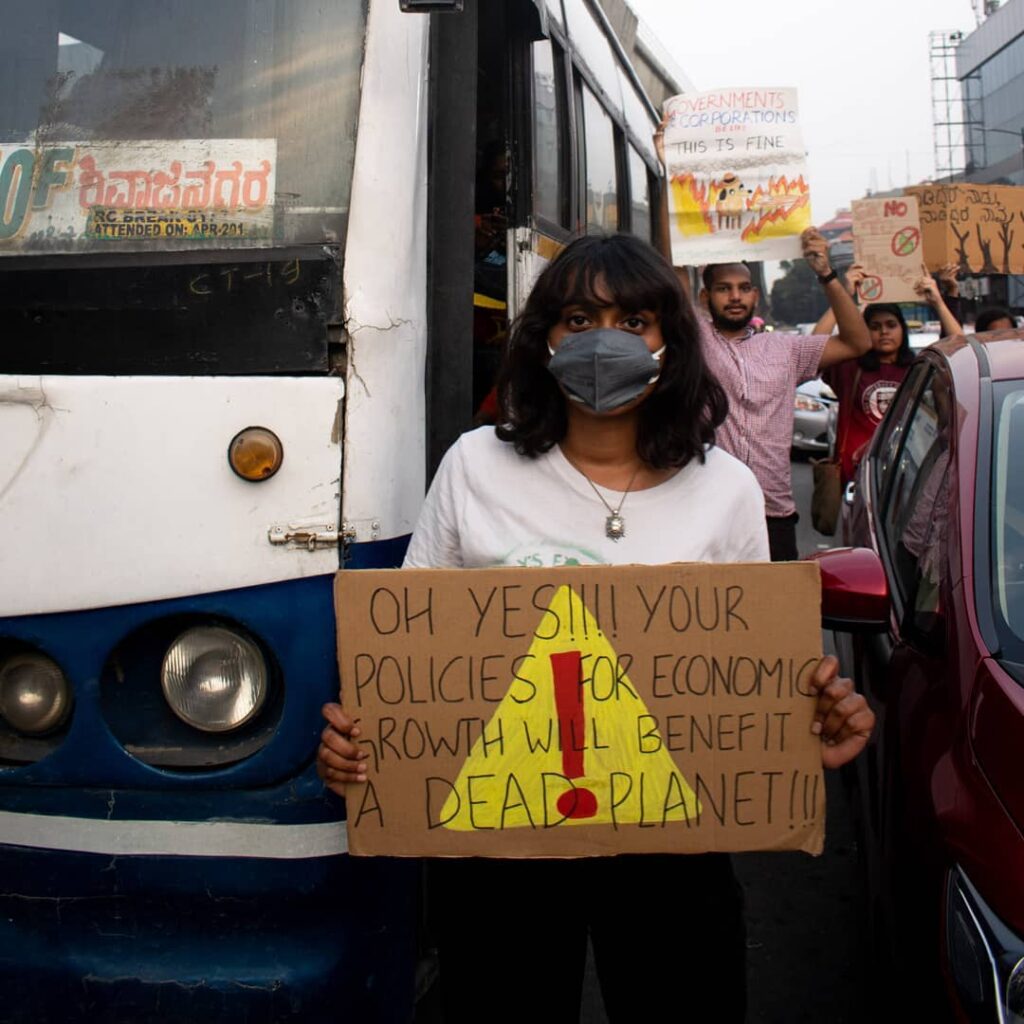 This year's Intergovernmental Panel on Climate Change report confirmed what many already knew: We are at our "now or never" moment for climate justice. From food insecurity to more frequent and severe natural disasters, climate change is putting us all at risk. This year, flooding in Nigeria killed more than 600 and displaced more than 1.3 million people, and large areas of Pakistan have been under water for months after a torrential monsoon season. And the climate crisis is not gender neutral. When crops fail, women are often the last to eat. When disasters such as floods, hurricanes, and cyclones strike, women are more likely to die—in some circumstances, twice as likely. If they survive, displacement brings heightened risks of sexual violence and other human rights abuses and violations.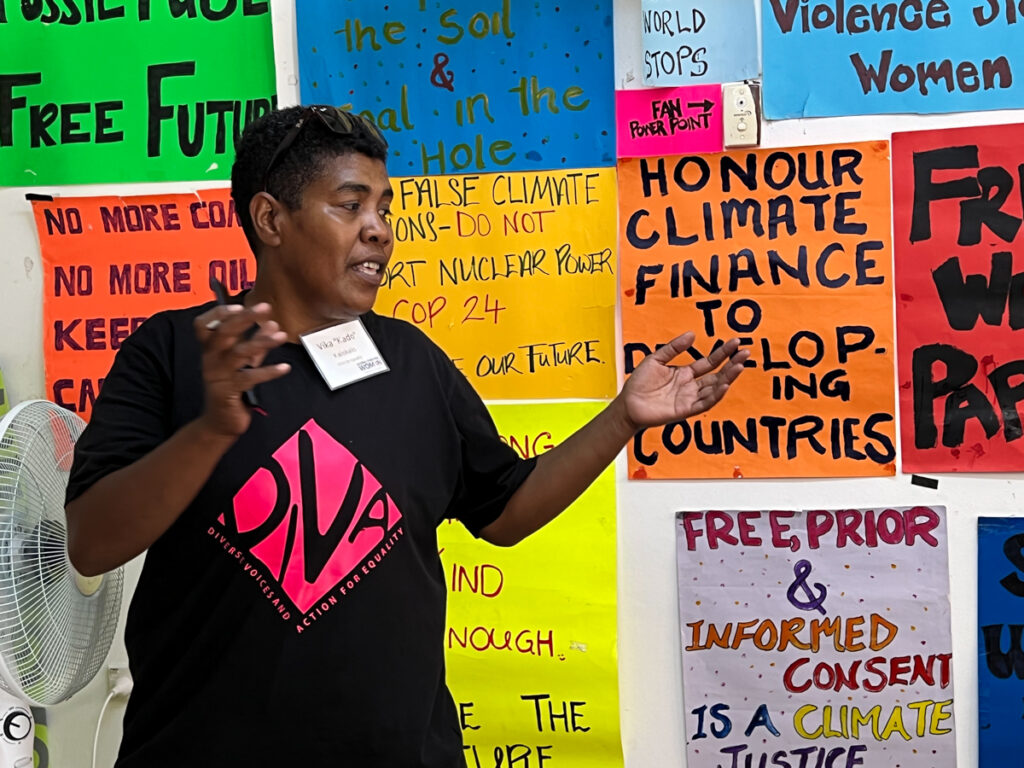 GRANTEE PARTNERS GETTING IT DONE:
In November, Egypt hosted the 2022 United Nations Climate Change Conference (COP27), where world leaders, governments, and activists met to agree to steps to address climate change. In a huge victory, leaders negotiated a historic decision to create a loss and damage fund to help countries recover after climate catastrophes. Countries and activists most at-risk for climate emergencies (including Fridays for Future Most Affected Peoples and Areas, among others) are continuing to push the United Nations Framework Convention on Climate Change (UNFCC) to set up an accountability process; make sure the money isn't reallocated from adaption and mitigation funds; and advocating that the fund disburses grants rather than debt and loans. Additionally, grassroots feminist groups including Shifting the Power Coalition and DIVA for Equality advocated for climate decision-making processes at all levels to include dedicated space for diverse women's networks and feminist movements. (Both groups are part of the Pacific Island Region Climate Justice Movement that Global Fund for Women is supporting.)
2. GLOBAL SOLIDARITY FOR ABORTION RIGHTS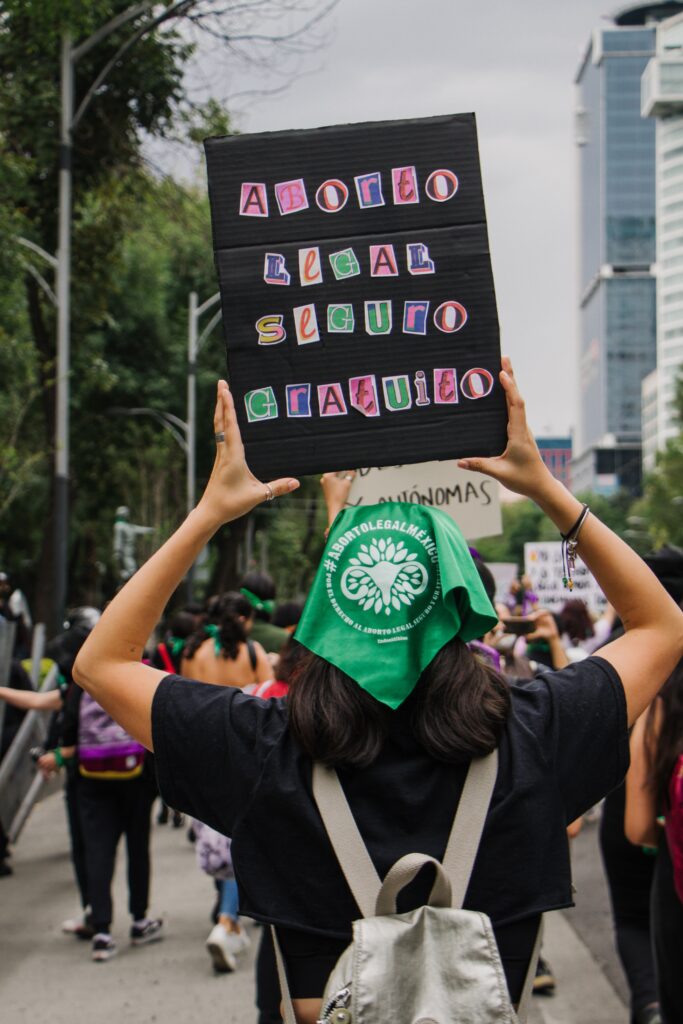 Abortion access has been restricted across the United States—but global trends tell a different story. When the Supreme Court overturned Roe v. Wade in June 2022, the US joined just a handful of other countries that have rolled back abortion rights in the past three decades, including Russia and Iran. But during that same period, nearly 60 countries liberalized their abortion laws, including Colombia, which became the latest Latin American country to legalize abortion back in February. At the same time, new World Health Organization (WHO) guidelines released in March 2022 call for decriminalization and include recommendations for the use of telemedicine for abortion pills—offering more avenues for expanded global access.
GRANTEE PARTNERS GETTING IT DONE:
As the US moves against the global tide, feminists around the world are showing up in solidarity. Mexican abortion activists spent decades navigating restrictive abortion laws until 2021, when the Mexican Supreme Court decriminalized abortion. As the US faces increased restrictions, these activists are sharing their wisdom. In January 2022, Mexican abortion activists collectively organized a meeting of US and Mexican abortion networks to strategize together—including building a cross-border network for safe, self-managed abortions at home under the WHO protocol. This space was led by a number of Mexican abortion networks, including Centro Las Libres de Información en Salud Sexual Región Centro and Unidad de Atención Sicológica, Sexológica y Educativa para el Crecimiento Personal (UNASSE).
3. IRANIANS MOBILIZED AGAINST OPPRESSION
YOUR GIFT DOUBLED
FOR GENDER JUSTICE
Only 1.9% of charitable gifts are going to organizations dedicated to women and girls. This December, your gift goes twice as far to support activists changing the world.
4. GLOBAL MOMENTUM GROWS FOR WORKER'S RIGHTS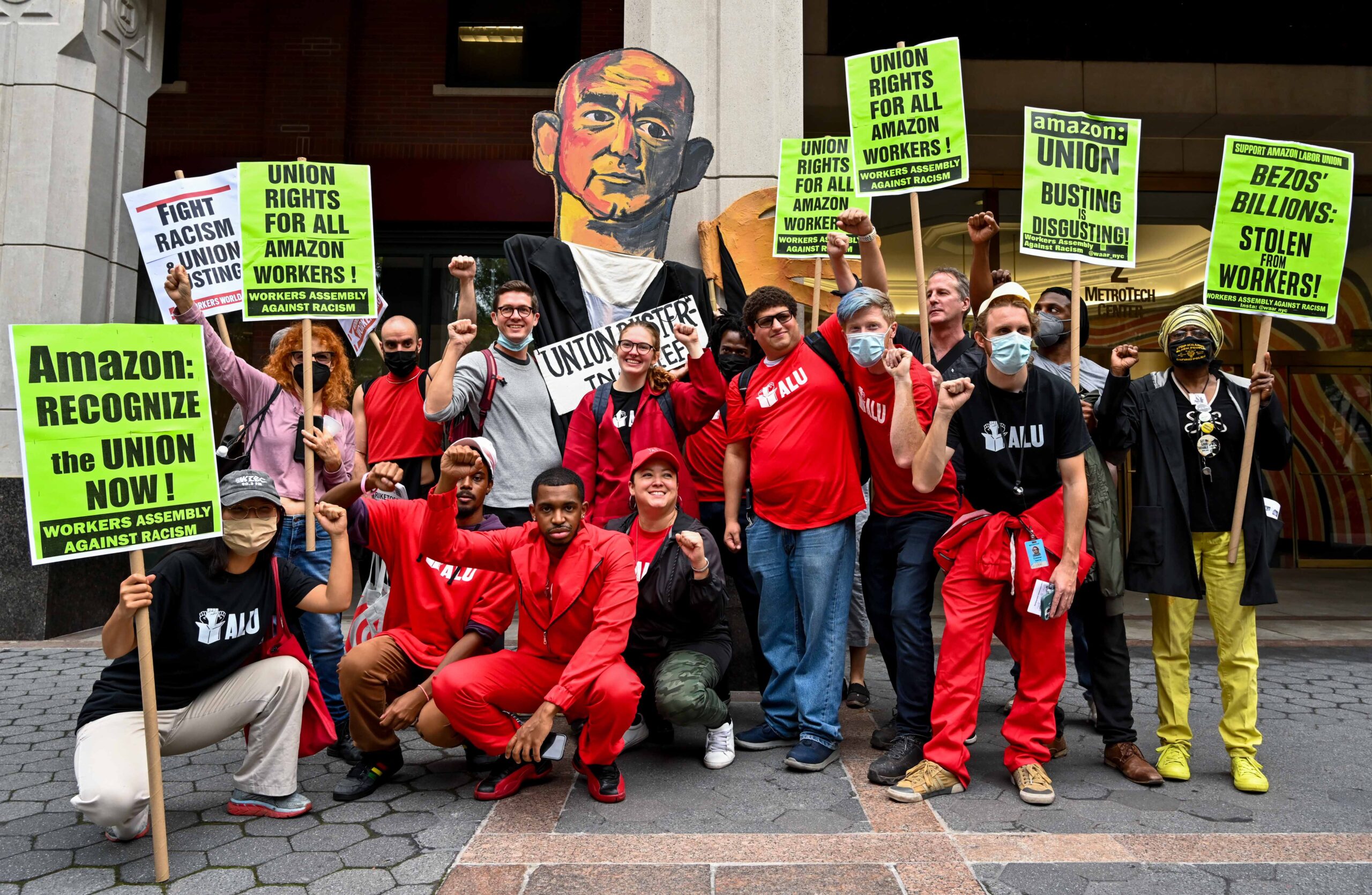 From Amazon to Apple, from retail to railroad workers, union efforts in the United States grew everywhere in 2022. Perhaps the biggest victory in the US came in April when Amazon Labor Union—a grassroots unionization effort led by an ex-Amazon employee unfairly fired for complaining about the lack of COVID-19 protections—achieved a surprise win in New York by voting to become the first Amazon union, despite the company's robust anti-union campaign. And globally, underrepresented workers are gaining support, both in public perception and via legal rights. In Mexico, a new law passed this year will ensure that domestic workers have access to social security benefits. In India, the movement for domestic workers' rights is growing in strength and solidarity, with movement leaders raising public awareness about worker's rights and labor laws, and engaging in collective bargaining for better wages and working conditions.
GRANTEE PARTNERS GETTING IT DONE:
The National Union of Domestic Employees is the only domestic workers' rights organization in Trinidad and Tobago, where domestic workers are not recognized as "workers" in key legal frameworks and therefore struggle to engage in collective bargaining and other forms of collective action for their labor rights. The group continues to advocate for the country to ratify the International Labour Organization's Domestic Worker Convention (ILO C189), but has already contributed to important wins, such as ensuring that domestic workers are included in the Minimum Wages and Maternity Protection acts. And in Lebanon, almost 70% of migrant domestic workers have experienced sexual harassment on the job. Egna Legna Besidet, a collective of Ethiopian domestic workers based in Lebanon, is advocating for the Lebanese government to amend law 205 (a landmark law against sexual harassment) to include migrant domestic workers and launched the #IncludeUsInLaw205 campaign earlier this fall.
5. FEMINIST LEADERSHIP AND CRISIS RESPONSE IN UKRAINE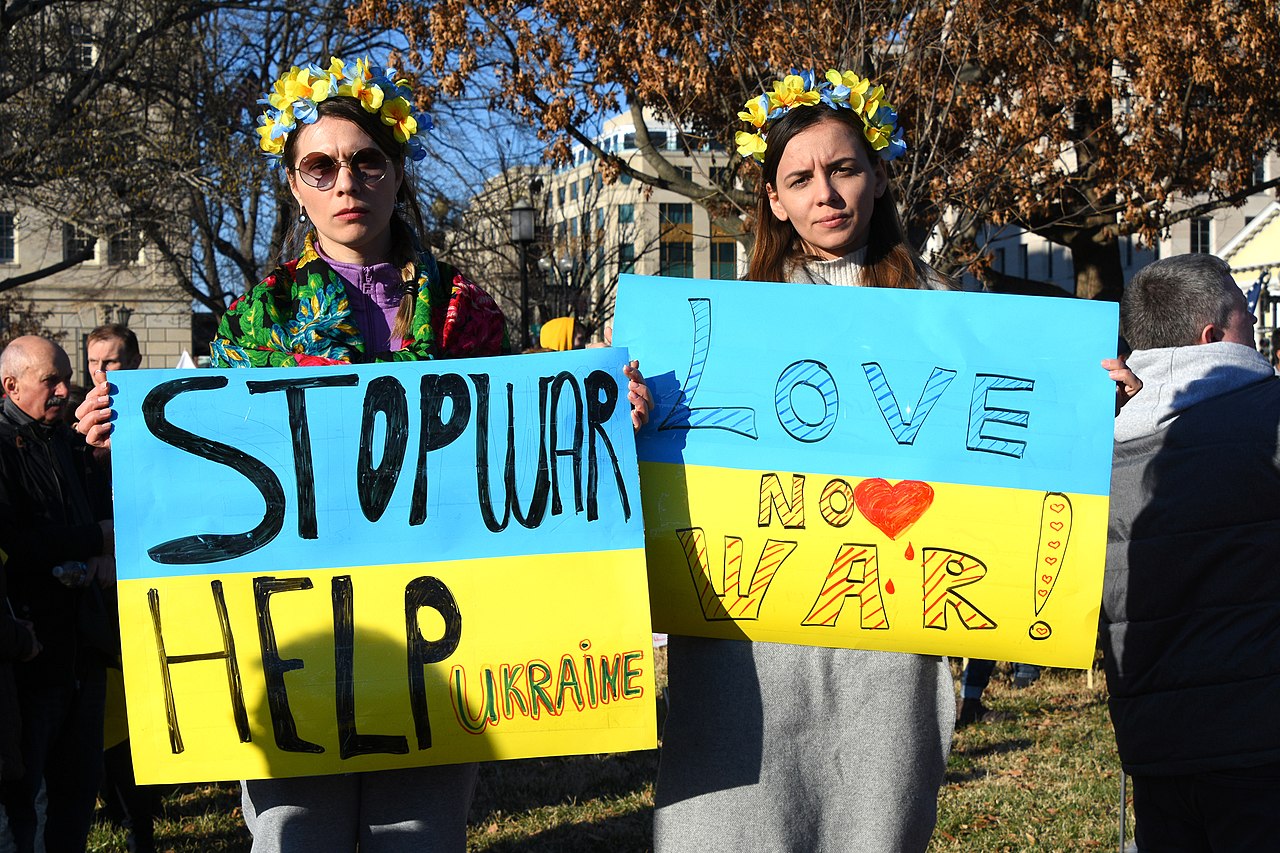 The Russian invasion of Ukraine that began in February created a humanitarian disaster. Millions of Ukrainians were displaced and an untold number of people have been killed, while Russian armed forces are using rape and sexual violence as a weapon of war, and world leaders fear nuclear escalation. Amid deteriorating conditions, shortages of food and medicine, and daily threats, local gender justice organizations and collectives in Ukraine and bordering countries are rising to the moment. They are leading the crisis response as frontline healthcare workers, unpaid caregivers, and community mobilizers by responding to the humanitarian needs of Ukrainians, while continuing to center women and girls in their recovery efforts. Global Fund for Women stands with them.
GRANTEE PARTNERS GETTING IT DONE:
Feminist Workshop has responded to the war by continuing their efforts to advocate for the needs of Ukrainian women, teens, and activists at local, regional, and international levels. In addition, they've helped provide basic needs such as food, housing, and clothing, as well as psychological support, childcare, and relocation services to internally displaced people within Ukraine as well as Ukrainians outside the country.
6. LONG-SOUGHT ACCOUNTABILITY FOR INDIGENOUS WOMEN IN GUATEMALA
In January, Guatemala's highest court sentenced five former paramilitary soldiers to 30 years in prison for war crimes committed against five Maya Achi Indigenous women. The crimes were committed in the early 1980s, during the country's 36-year civil war, when violence against women reached record heights. The verdict was years in the making, and a direct result of steadfast effort from many Indigenous women activists.
GRANTEE PARTNERS GETTING IT DONE:
Unión Nacional de Mujeres Guatemaltecas supported the Maya Achi women in court, part of their extensive work on justice and healing with Indigenous women who survived sexual violence and slavery perpetrated by the military during the civil war in Guatemala. They have organized two Tribunals of Conscience as alternative spaces for justice and healing for survivors of sexual violence. They continue to advocate for an end to pervasive violence against women in all their diversity in Guatemala, and include Indigenous women, trans women, and young women in their organizing.
7. A NEW TIDE OF PROGRESSIVE AND FEMALE LEADERSHIP IN LATIN AMERICA AND BEYOND
Around the globe, voters embraced progressive and women leaders in 2022. In June, Climate Justice leader Francia Márquez (who shared a ticket with leftist leader Gustavo Petro) was elected as Colombia's first Black vice president, and in October in Brazil, leftist leader Luiz Inácio Lula da Silva defeated Bolsonaro in part by winning the support of Black and low-income women. Brazilian voters also decisively sent two transgender women to Congress in the last election and both had to defy death threats on the campaign trail. Erika Hilton, a Black trans woman, won on a platform supporting social housing, schools, and LGBTQI rights. Duda Salabert was elected to represent Minas Gerais state. And earlier this month in Perú, Dina Boluarte became the first woman president there after Congress ousted former president Pedro Castillo. In reaction to the nationwide protests that followed, the Peruvian military and police responded with violent repression. We condemn police brutality in all its forms, and mourn all who died. Outside of Latin America, women are now the majority leaders in New Zealand's parliament for the first time ever, after Māori politician Soraya Peke-Mason won her October election. And the November election in the US saw other history-making victories, including Maura Healey, who is the first woman elected governor in Massachusetts and joins Tina Kotek of Oregon as the first two out lesbian governors; Summer Lee, who became the first Black woman elected to Congress from Pennsylvania; and Zooey Zephyr in Montana, who is now the first openly trans person in her state's House of Representatives. The gains of LGBTQI and especially trans politicians shows that despite rising threats against them, voters are not moved by transphobia.
8. LAND BACK MOVEMENT GAINS GROUND IN NORTH AMERICA
9. SOME LGBTQI RIGHTS UPHELD, BUT ATTACKS CONTINUE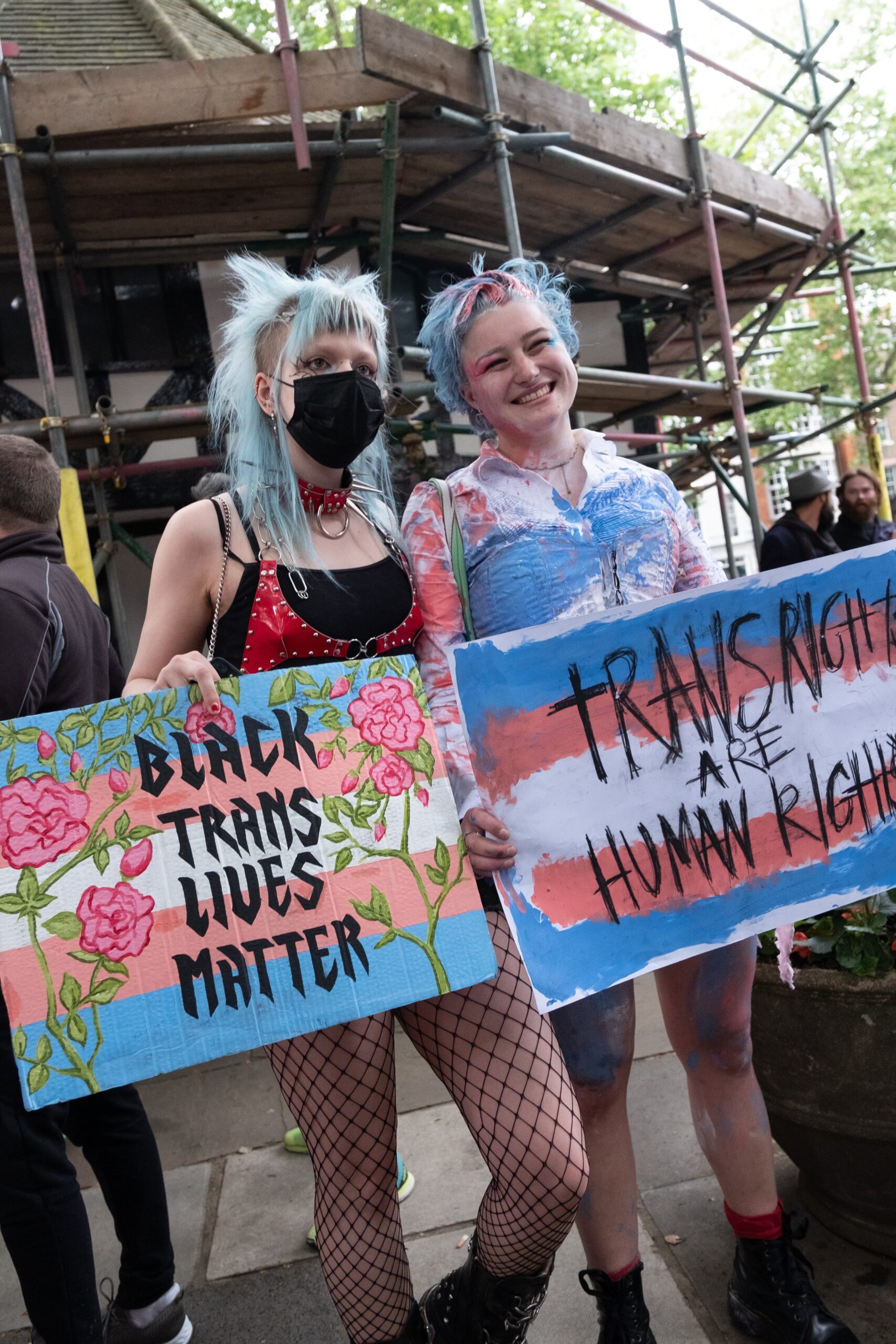 2022 saw global legal wins for LGBTQI rights: In September, Cubans voted overwhelmingly to legalize same-sex marriage, and same-sex marriage is now legal in all 32 Mexican states, after Guerrero and Tamaulipas legalized it in October. In Antigua and Barbuda, the high court struck down a discriminatory law that targeted LGBTQI people, and also in the eastern Caribbean, Barbados and Saint Kitts and Nevis decriminalized gay sex in 2022. And while President Biden signed the Respect for Marriage Act into law in mid-December, we also saw continued attacks against trans rights and communities; for example, in the US, mass shootings have targeted places of gathering for queer and trans folks, including in Colorado Springs, and 18 states have passed laws barring trans youth from participating in sports. With the end of Roe, anti-abortion advocacy is expanding into anti-LGBTQI activism, which are all efforts to curtail bodily autonomy that must be stopped.
GRANTEE PARTNERS GETTING IT DONE:
Jinsiangu in Kenya—a partner organization led by intersex, transgender, and gender non-conforming people—has provided important guidance and information to lawmakers since the 2018 creation of an Intersex Taskforce. And this year, Kenya made meaningful progress in recognizing the rights of intersex people thanks to the work of activists and organizations, including Jinsiangu. In 2022, an intersex person was appointed to commissioner on the Kenya National Commission on Human Rights. Lawmakers also enacted the Children Act 2022, which recognizes intersex people and ensures their equal rights and protection under the law, like any other child in Kenya.
10. BRUTAL VIOLATIONS PERSIST DESPITE INCREASING LEGAL PROTECTIONS AGAINST VIOLENCE IN NIGERIA
After seven years of advocacy by youth and feminist activists in northern Nigeria, Borno State adopted the Violence Against Persons Prohibition (VAPP) Act in January 2022, joining 27 other Nigerian states that have adopted it to date. The law provides protections against all forms of violence, especially sexual and gender-based violence, in a region where women and girls face attacks by extremist groups like Boko Haram. Such laws are an important first step for justice for the thousands of women and girls who have been raped and impregnated while captive under Boko Haram, but many of them continue to have their rights violated even after escaping their captors: A recent investigation found that since 2013,the Nigerian military has been running a secret, forced abortion program, terminating the pregnancies of at least 10,000 women and girls—without their consent. The VAPP Act must provide a framework for protection against such gross violations of bodily autonomy, no matter the perpetrator.
GRANTEE PARTNERS GETTING IT DONE:
Our partners in the region, including Gender Equality, Peace and Development Centre and State of Emergency GBV Movement, were key in advocating for the VAPP Act in Borno State, and continue to prioritize health, dignity, and justice for survivors of gender-based violence, while advocating for the passage of the VAPP Act in all 36 Nigerian states.
Global Fund for Women is proud to partner with feminist activists 365 days a year. We offer a year in review annually so that you can see what we see: gender justice movements are making meaningful change that will last beyond our lifetimes. They deserve a spotlight on their innovation and ingenuity. Thank you for witnessing in solidarity.