FOSTERING LOCAL PHILANTHROPY
Global Fund for Women is a leading organization in funding gender justice initiatives and movements in the Global South. We have a long history of providing high quality services and support to our sister funds in Prospera, International Network of Women's Funds and have sponsored and or seeded over 30 projects throughout our history.
Our Fiscal Sponsorship program is a continuation of our commitment to foster gender justice movements and helps sustain them by allowing US donors to support women´s funds directly. This strengthens community-based efforts to advance gender justice movements in other countries.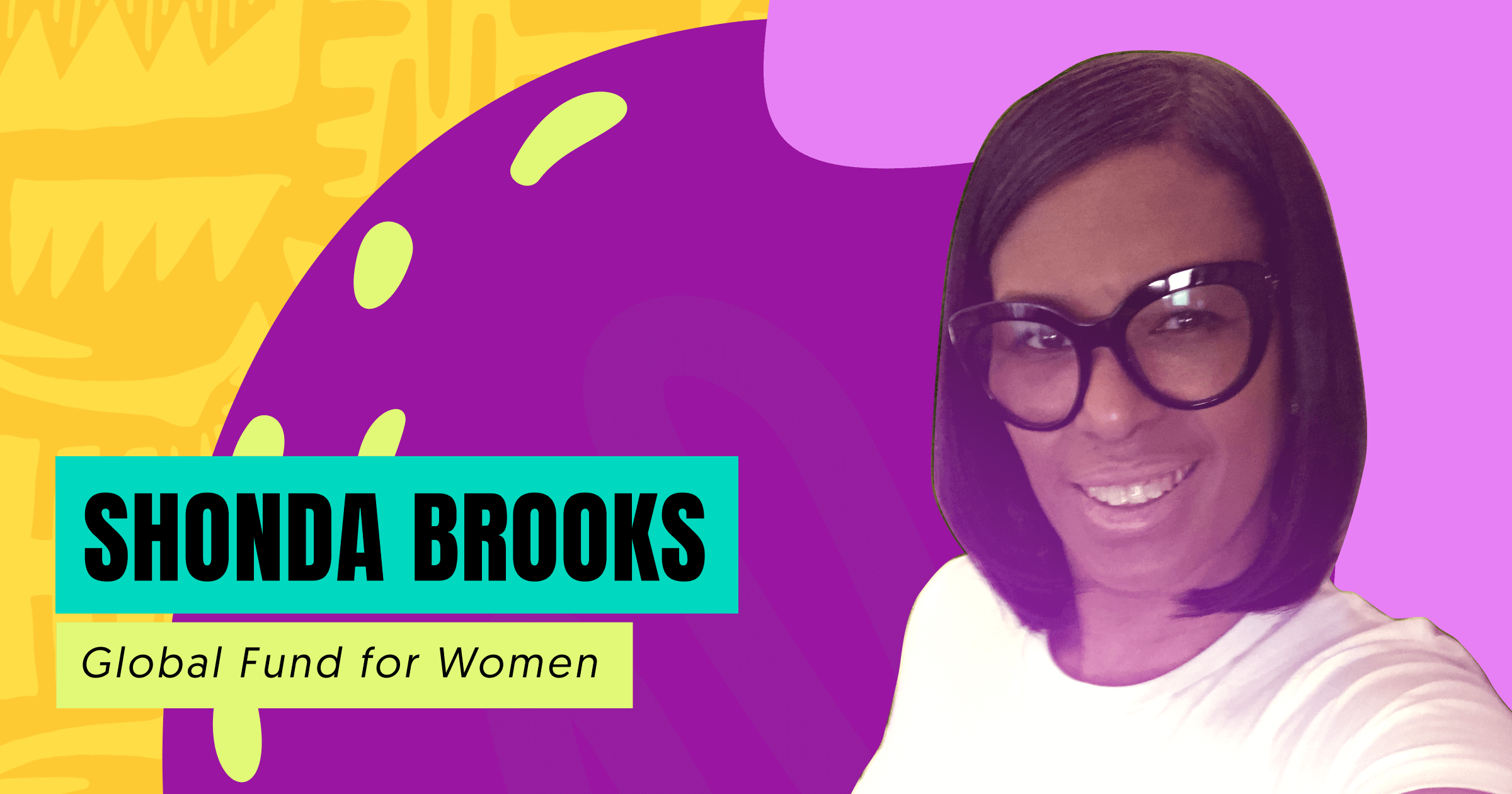 Shonda Brooks, Global Fund for Women's Chief of Staff, is the lead of our fiscal sponsorship program. Learn more about Shonda.
VidaAfrolatina is an emerging women's fund that partners with Black and Afro-descendant women's organizations in Latin America addressing sexual violence. After some challenges with our first fiscal host, we sought a new one that is in alignment with our feminist values and that specializes in international transactions. Once Global Fund for Women determined that we are a good fit, we were guided through a transition entailing clear communication with our first fiscal host, our institutional donors, and our online donation platform. The Global Fund for Women team has been efficient, flexible, and supportive. We've found an ideal fiscal home!

Founder & Executive Director
In the first few months of the Black Feminist Fund's fiscal sponsorship with GFW, Shonda was the single most important person in helping us to get acclimated with the GFW team and systems. From our first meeting, I knew it would be a productive and pleasant working relationship. Together we figured out what processes needed to be put in place for the BFF to be successful and thrive for the duration of our partnership. She is our liaison to other departments at the organization and has been critical in following up on information that may be delayed or difficult to find. To be frank, Shonda makes it happen. Our weekly check-ins are necessary to keep the BFF and GFW on track, and although we are still in the building process and working out a few tweaks, We can confidently say that Shonda Brooks is essential to the fiscal sponsorship relationship with the Black Feminist Fund."
Donate Online to our current Model A fiscal sponsees
Black Feminist Fund supports movements that are fighting against systems of oppression and building another world that is affirming of Black women and gender expansive people. Donate here.
Vida Afrolatina mobilizes resources and connects them with Black and Afro-descendant women's groups addressing sexual violence in Latin America. Donate here.
We Can't Breathe Inc.'s mission is to eliminate all forms of police violence and heal traumatic adverse experiences through local and global education, community dialogue, and policy advocacy. Donate here.
FISCAL SPONSEES
Black Feminist Fund
Bulgarian Fund for Women
Calala
Doria
ELAS
Fondo Centroamericano de Mujeres
HER Fund
Le Fonds pour les Femmes Francophone
Mongolian Women's Fund
Reconstruction Women's Fund
Semillas
Slovak-Czech Women's Fund
Tewa
Ukrainian Women's Fund
VidaAfrolatina
We Can't Breathe
Women's Fund in Georgia
XOESE
Donate via mail
To donate via mail, print and complete this form, attach a check or money order payable to "Global Fund for Women," or fill in your credit card information, sign and mail it to:
Global Fund for Women | Attn: Donations
PO Box 97309
Washington, DC 20090-7309
[email protected]
On the form or check memo line, please add "Restricted to: Name of Fiscal Sponsee Organization"
Other ways to give
For other ways to give, including stock and wire transfer, please contact Oksana Amador.
Global Fund for Women is committed to sponsoring projects that are aligned with our vision, mission, and values.