Support feminist crisis response around the world
Donate now and your gift will go to local feminist groups responding to urgent community needs in times of crisis, including working on the frontlines of COVID-19 response and relief
Disaster response needs a feminist and grassroots approach
Women, girls, and other historically marginalized people are disproportionately impacted by natural disasters and conflicts. When a crisis hits, gender inequalities are amplified. Communities are vulnerable to gender-based violence, lost access to sexual and reproductive health services, and disruptions in their livelihoods and financial security. 
At the same time, women often take on the brunt of crisis response, acting as frontline healthcare workers, unpaid caregivers, and community mobilizers. But grassroots and feminist groups seldom receive dedicated support to respond to their communities' urgent crisis needs. Our Crisis Fund fills a critical gap in the humanitarian aid ecosystem by putting flexible, core support funding directly in the hands of grassroots groups in the aftermath of crises.  
Our Crisis Fund has supported partners during health crises, including COVID-19; political upheavals; and in the wake of natural disasters. Since establishing a standing Crisis Fund in 2014, we have awarded $6.5 million to 236 organizations responding to crisis in 60 countries.  
We provide short-term grants to address immediate needs such as food, shelter, and security, as well as multi-year grants to help communities rebuild while addressing the root causes of gender injustice and structural inequalities. Our grantee partners are uniquely positioned to lead crisis response because of their long-term relationships with local communities and ability to get resources to those who are often overlooked by mainstream response efforts—including widows, Indigenous people, LGBTQI+ people, displaced communities, and those living in remote locations.
Crisis funding during Covid-19
The COVID-19 pandemic has disrupted the lives and livelihoods of women, girls, and gender non-conforming people around the globe. Data shows that since the outbreak of the virus, gender-based violence has intensified. And women, already more likely to hold insecure jobs or live close to poverty, have borne the brunt of the economic crisis. 
We're partnering with local feminist groups responding to the urgent needs of women and girls that have emerged during the COVID-19 pandemic. Our partners' COVID response work includes: 
Distributing essential supplies like food, masks, and hand sanitizer 

 

Facilitating psycho-social and legal support

 

Strengthening digital safety and security as more activities move 

online

 

Ensuring availability of gender-based violence hotlines and supportive services

 

Providing accurate information about COVID-19 in local languages and educating community members on preventive measures

 
We also provide innovations grants to organizations working on the frontlines of gender justice. We offer unrestricted support as often as possible, so that grantee partners can determine their own needs – from programs to projects, to operating expenses including rent, salaries, communications, and travel. Learn how to apply for a grant.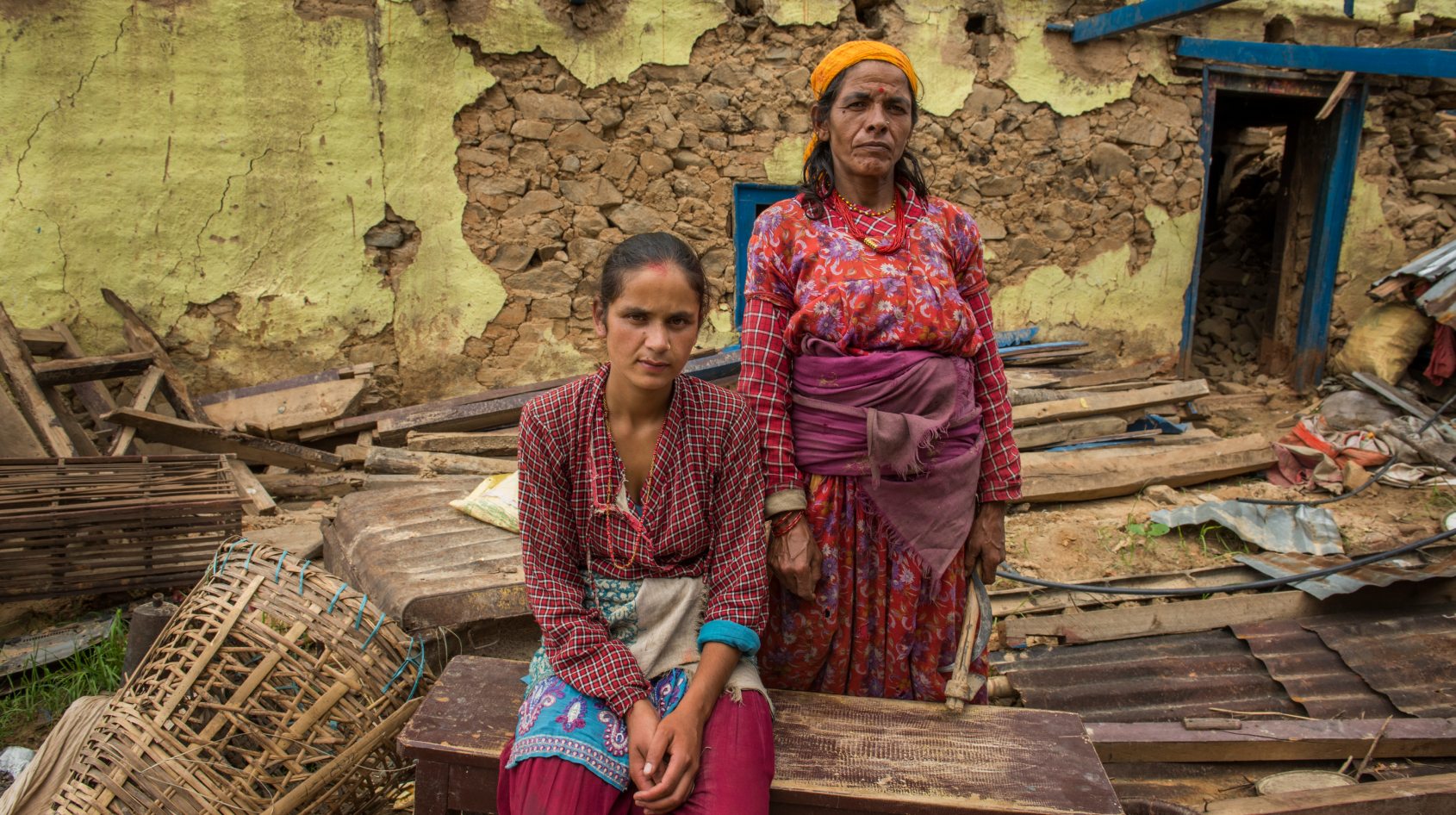 Alignment to our Strategic Framework
We anticipate that our crisis work will grow. It is currently 4-5 percent of our annual grantmaking budget and will contribute to a 20 percent annual budget allocation
We provide crisis response funding not only for immediate relief, but support for mid-term and long-term strategies (6 months-2 years) for feminist futures
Our model stands in direct contrast to top down international humanitarian aid
We work directly with local feminist groups to mobilize resources and respond during a crisis, ensuring inclusive and culturally relevant recovery and rehabilitation.
Shifting more power, resources, and autonomy to the people and communities leading the way.
Gender justice movements are consistently under-funded, and lack resources and support to sustain their powerful grassroots organizing. That's where Global Fund for Women comes in. We're doubling down on getting #MoreToMovements.