BREAKING THE SILENCE ON SEXUAL RIGHTS AND HEALTH
AmplifyChange is a fund that aims to empower people to realize their sexual and reproductive health and rights. These rights include the right to decide if and when to have children, the right to have information about sexual health, the right to choose your own sexual partner, and the right to sexual identity free of fear and discrimination.
The fund supports civil society and grass-roots organizations, and prioritizes countries where the need is greatest, particularly in Sub-Saharan Africa and South Asia.
Global Fund for Women is a partner in AmplifyChange, alongside African Women's Development Fund and lead partner, MannionDaniels. We particularly encourage women led organizations to apply for funding so that we can help get more funding to women's groups advocating for sexual and reproductive health and rights in relation to the following priority issues:
AmplifyChange priority issues
Unsafe abortion
Twenty-two million women worldwide experience an unsafe abortion each year. More than 85% are from developing countries. Complications arising from unsafe abortion result in the death of 47,000 women every year and account for 13% of all maternal deaths worldwide. Poor and young women are the most at risk.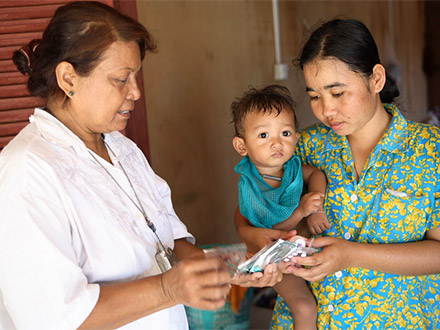 AmplifyChange is addressing the causes of unsafe abortion including decriminalization of abortion and supporting women's rights to safe and legal abortion.
Sexual health of young people
Empowering young people with up-to-date knowledge and the freedom to make their own choices regarding their sexual health and behavior is integral to ensuring health and reducing poverty. Engaging girls in early and forced marriage severely inhibits their opportunity to take control of their own sexual health.
AmplifyChange supports the sexual health of young people, including comprehensive sexuality education and addressing child marriage.
Gender-based violence
The prevalence of gender-based violence compromises the sexual health and reproductive rights of women all over the world. AmplifyChange works to end all forms of gender-based violence, including sexual violence, forced marriage, and female genital mutilation.
Stigma and discrimination
Gender-based stigma and discrimination impact girls and women throughout their lives. In addition, lesbian, gay, bisexual, transgender, queer, and intersex (LGBQTI) people experience severe stigma and discrimination on the basis of their sexual orientation.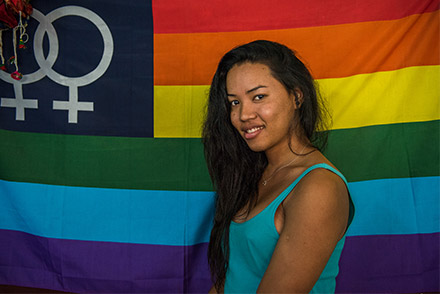 AmplifyChange challenges stigma, discrimination, attitudes, and laws that undermine human rights on the grounds of gender or sexual orientation.
Access for the marginalized and vulnerable
Stark disparities exist worldwide in access to reproductive health, based on wealth, education, religious beliefs, ethnicity, geography, and age. Poorer, less educated, rural, ethnic minority, lower caste, and younger women experience consistently poorer reproductive health.
AmplifyChange supports advocacy and activism to help ensure that the most marginalized and vulnerable have access to comprehensive sexual and reproductive health services.
What the initiative will achieve
Stronger, more inclusive movements for sexual and reproductive health and rights
Changes in policies and laws
Improved access to sexual and reproductive health and rights resources, information, and services
Changed social norms
Improved awareness of sexual and reproductive health and rights as human rights
Partnering organizations
MannionDaniels, Lead Partner
African Women's Development Fund
Global Fund for Women
Donor partners
Danida – Ministry of Foreign Affairs of Denmark
Ministry of Foreign Affairs of the Netherlands
The William and Flora Hewlett Foundation
The David and Lucile Packard Foundation
Department for International Development
ViiV Healthcare