Keep It Collective: Women Human Rights Defenders and Community Care
Women human rights defenders are often first responders to violence in their communities. They see the daily trauma around them and internalize it along with their own. Despite these compounding wounds—and sometimes due to them—feminist activists like the women featured on this page keep showing up, day after day. And confronted with the high risk of burnout, they are determined to keep surviving. That's why they're creating spaces for collective care, joy, solidarity, and healing.
At the second Feminist Republik Festival in Fall 2022, organized by Urgent Action Fund-Africa, activists at the front lines of defending human rights shared their self-care strategies with us. One of the main lessons is to keep it collective! Women human rights defenders are more powerful when care is a shared responsibility.
Dedicated time and funding for collective care are critical for ensuring movements can flourish from the inside out. Traditional philanthropy is not addressing healing justice. Project-based support doesn't make space for the well-being of activists. Core, flexible, multi-year funding means movements can decide for themselves how to spend their money.
Read on to hear from African WHRDs explain the intertwined needs of self-care and community care to create sustainable work and keep burnout away.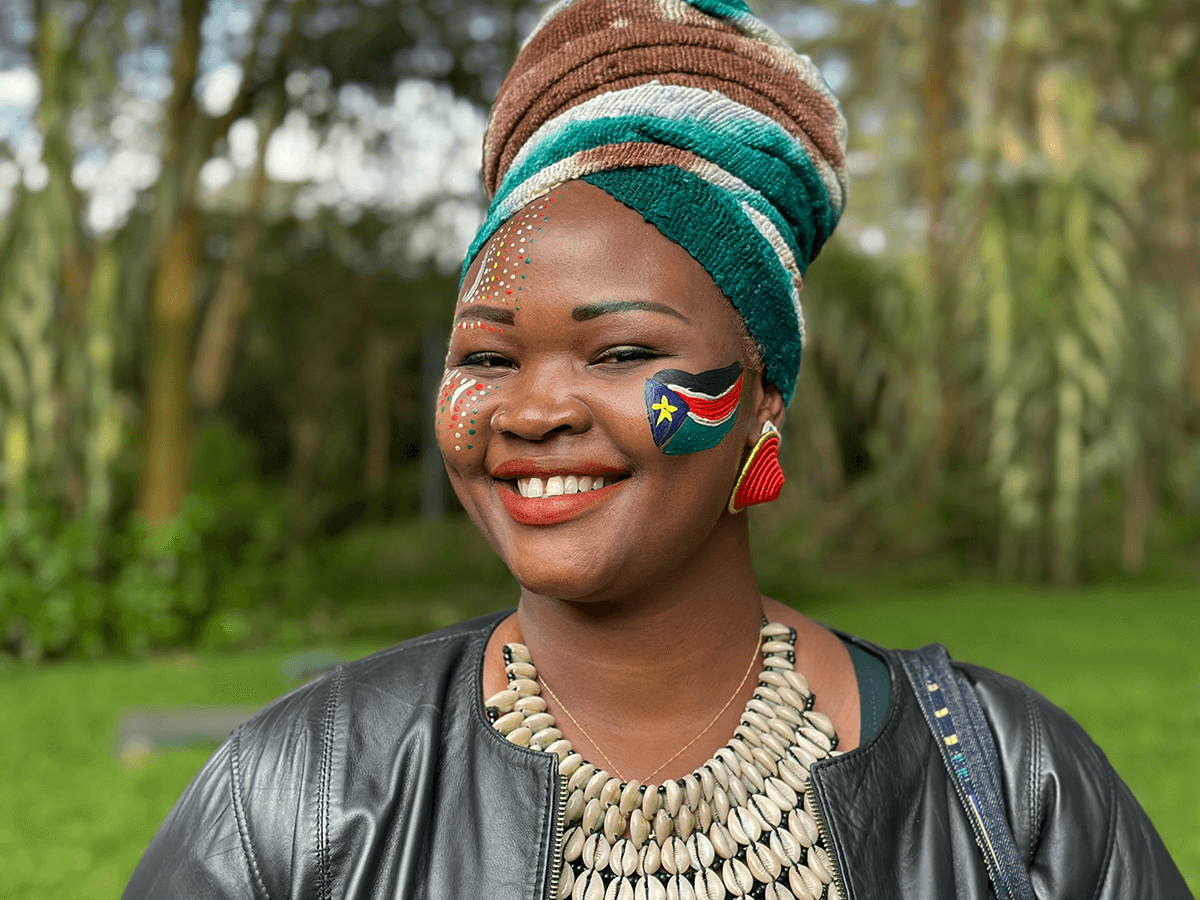 "We are learning that we need to support each other, because most of us in the organizations are broken, are traumatized. Some of us are single mothers, survivors of domestic violence, survivors of rape, survivors of all these pains and so we are learning that we need to collectively work towards healing ourselves before we can heal the women of South Sudan."

Riya William Yuyada
Founding member and executive director of Crown the Woman - South Sudan
It's time for a new way to give
Core, flexible, multi-year funding means movements can decide for themselves how to spend their money. Feminist philanthropy can help sustain the resistance of women human rights defenders.
1.9 Rising offers a community dedicated to changing the status quo around philanthropy. Commit to a monthly gift to join 1.9 Rising, and you'll be supporting visionary gender justice changemakers making transformative change around the world.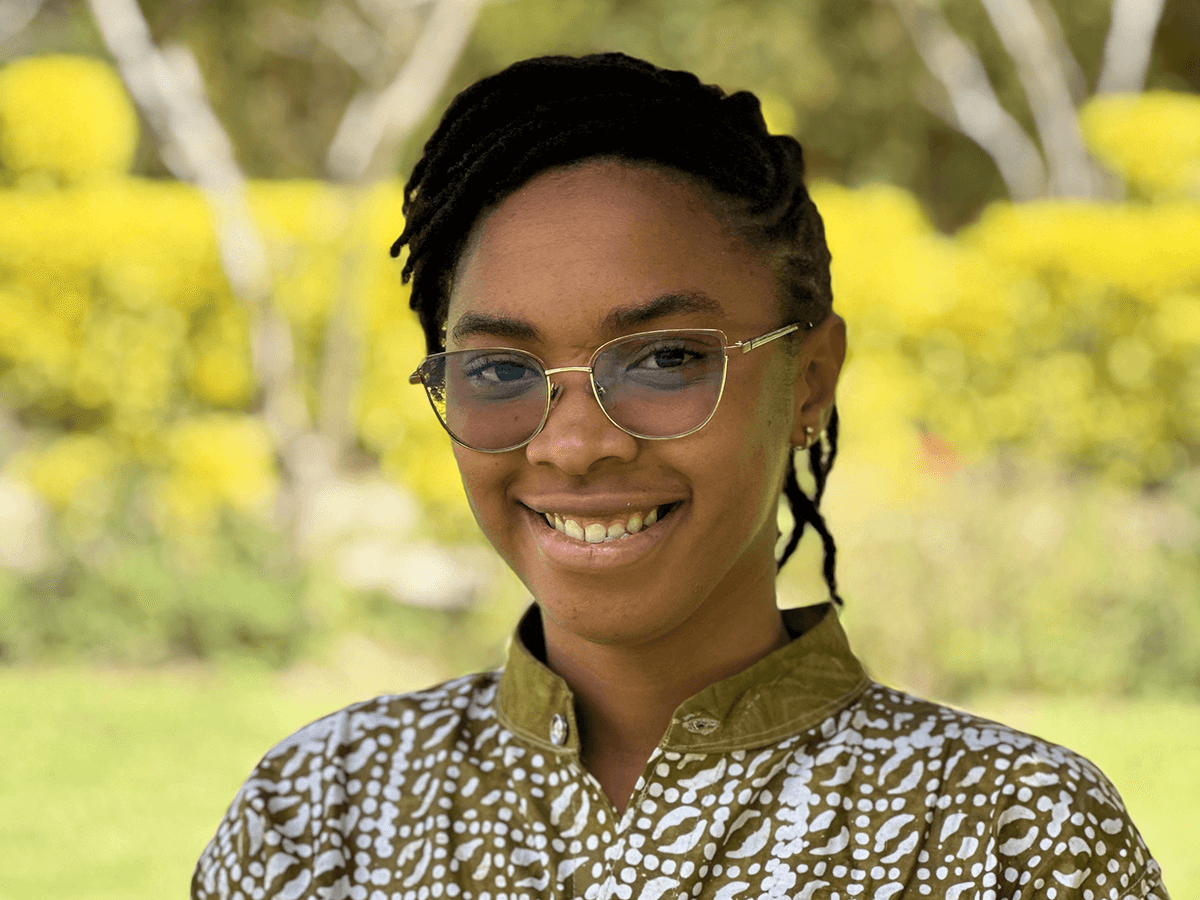 "Emotional healing is extremely important for us as advocates for women and children's rights, but also for our organizations. Because this emotional healing allows us to stay clear-minded during our work. 
Often, we are called to give a lot of ourselves. But no one is there to listen to us. No one really understands exactly what we have to do, or understands exactly the emotional weight we carry around with this work, or the impact this work has on us...especially on an emotional level.
It's great to give love. It's great to spread kindness. It's great to give ourselves, but before we give of ourselves, we need to make sure we are available for it. It will make the work easier."

Kadiatou Konaté
Executive director of Club des Jeunes Filles Leaders de Guinée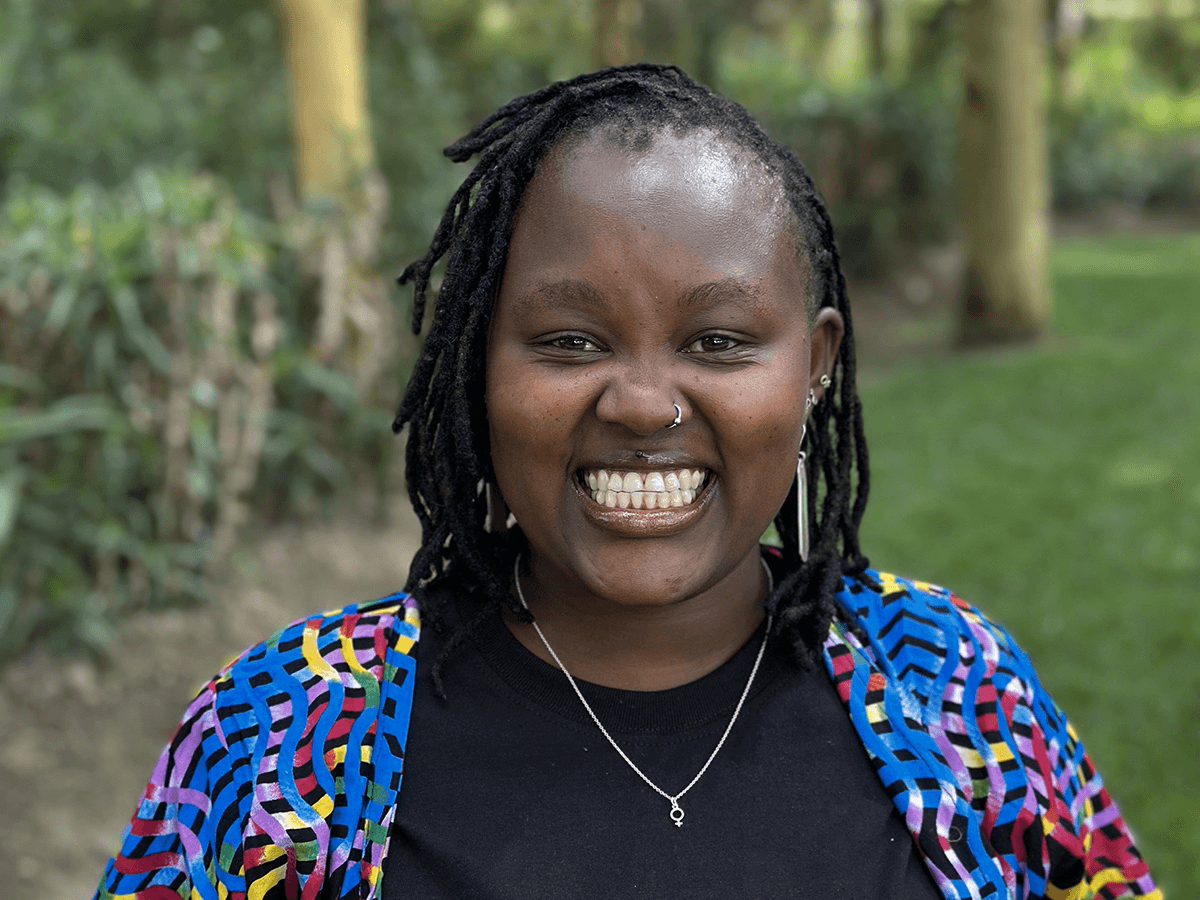 "As activists and as feminists the way the system and patriarchy is designed is that when you feel you are tired, it does not want you to rest, so that you crash, so that your system crashes. And that's shifting, that is also at that point that you are able to say, you're doing things that give you joy, you're doing things that make you happy, you're doing things that make you feel you are dignified as a woman who is a fighter, you are dignified as a gender nonconforming person who is a fighter. But as much as you are fighting, so you are at a point of where you are saying you can relax."

Rachael Mwikali
Founder of Coalition for Grassroots Human Rights Defenders, Kenya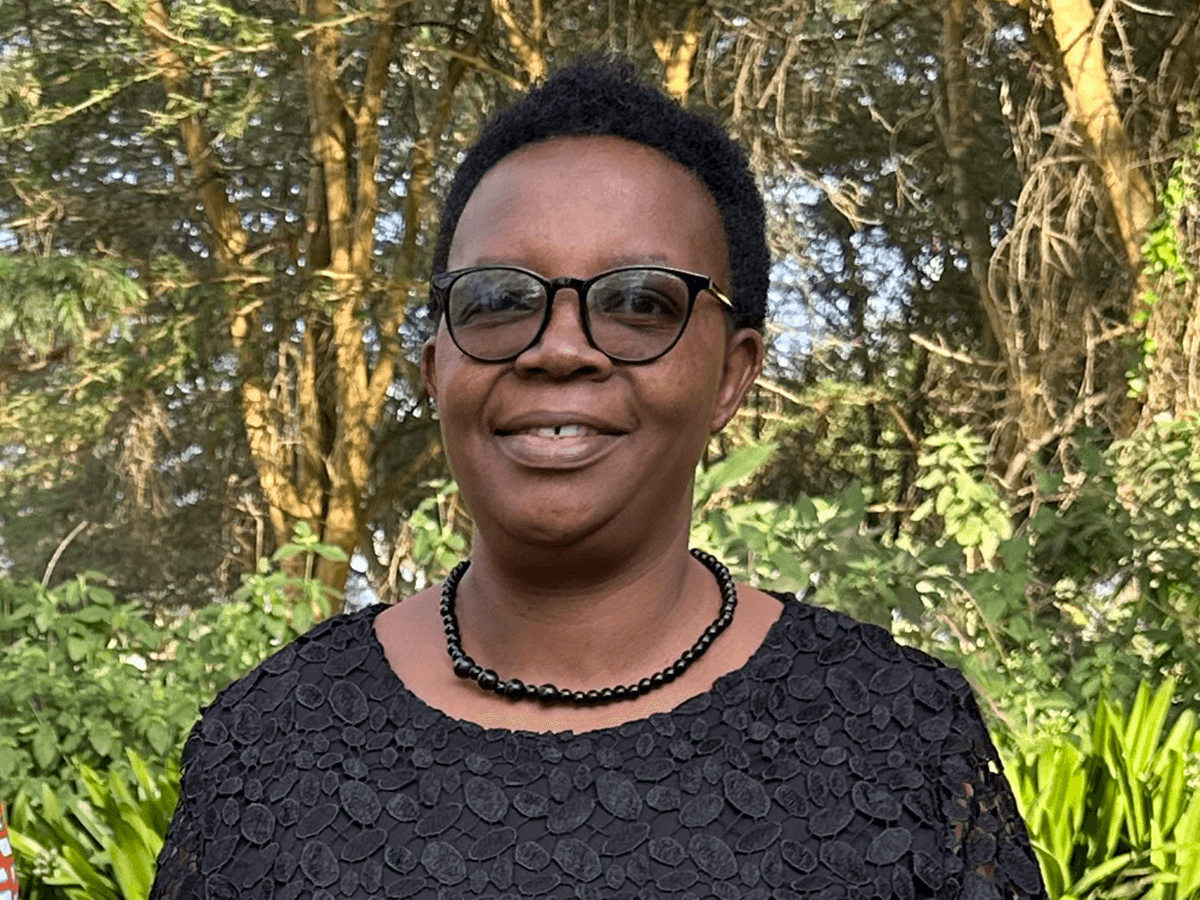 "You have to heal first and have your own support to help others.
This little session we just had really showed me the importance of self-care first to be able to help my family and not impact them in order to avoid transferring my trauma to my family. This is also related on the work environment and my organization. I have staff and if this is not handled, I can even transfer it to my staff… But if it isn't handled, everyone is affected. It's like a spiderweb."


Godelieve Manirakiza
Legal representative for the Association des Femmes Rapatriées du Burundi - AFRABU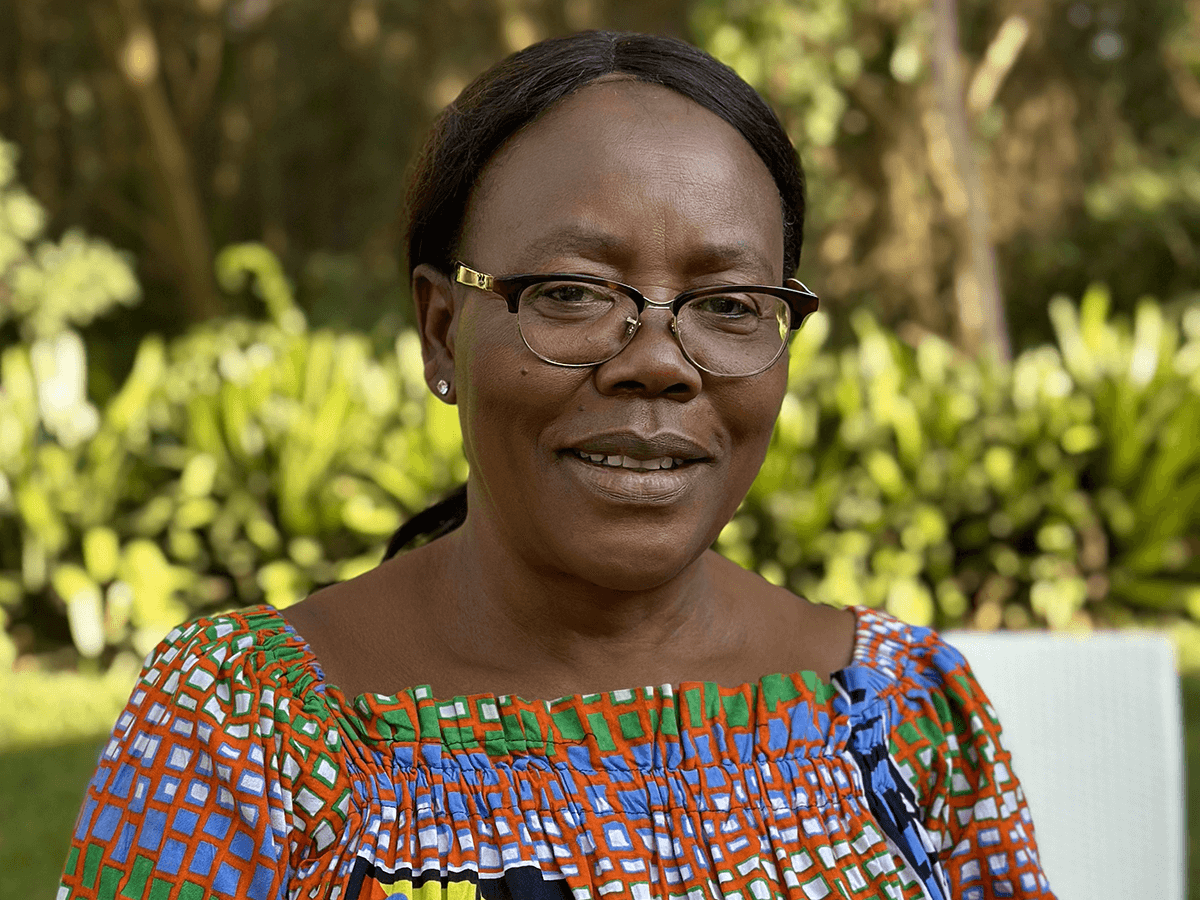 "We listen to women with a lot of issues: rapes, kidnappings...we hear those sad stories every day and they really affect us. So, spaces like [the Feminist Republik] are necessary to our work.
We support women, we support girls. Even men who've been assaulted come to us for help. But no one listens to us. No one supports us. We always want to help others but no one considers our situation. And we don't have time to worry about it. So, we can't tell if we are being destroyed by the work we have to do."

"No matter how much money is available to complete the activities, if the staff carrying out the activities are not well, if they don't feel well, the expected results can't be achieved. And this work, getting these results starts with the people in charge of implementation before going in the field."


Marie Misukyo Amisi
Executive Director of Solidarité des Femmes de Fizi pour le Bien Être Familial - SOFIBEF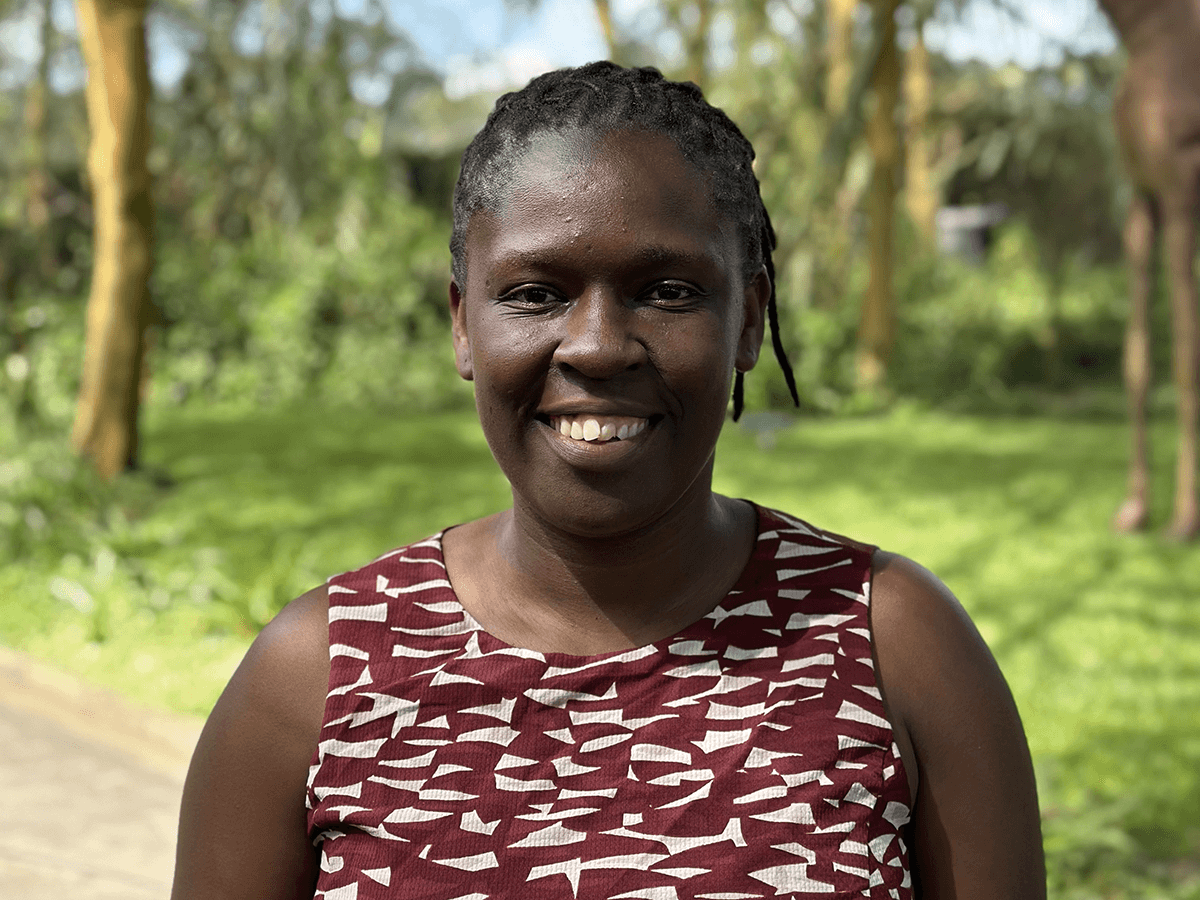 "For the WILD program, which is Women In Leadership Development, we bring different feminists from different areas working with different organizations...These women will come, and everybody will be like, I really needed this, I had a lot of burnout, everybody will be crying. And you listen to another person's story and you relate with it so much and you're like, we've been doing this for a very long time to a point that we are carrying our community's problems in us."

Quinter Faith
TeenSeed Africa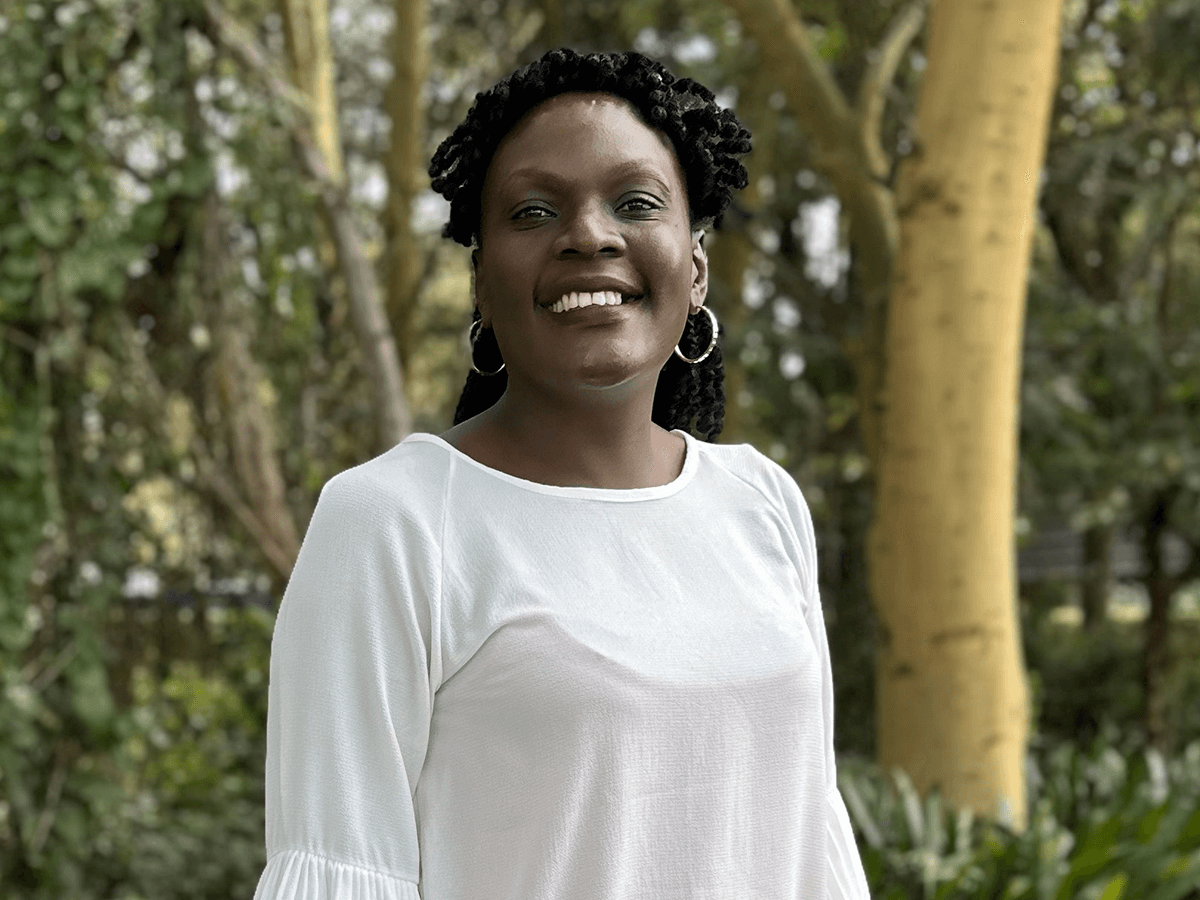 "For a long time women human rights defenders on the African continent have been wounded, and the only spaces that have been created as spaces where we think of strategies to support other women, to support other marginalized communities, and we forget about ourselves."
"The social networks, the regional networks we are creating, the national network for women human rights defenders [are] a source of protection. Because we cry together, we laugh together, and we try to come up with mechanisms to mitigate the violations against women human rights defenders."

Brenda Kugonza
Executive Director of Women Human Rights Defenders Network - Uganda