Featured Changemaker Winnet Shamuyarira
South Africa
Winnet (She/Her) is a Zimbabwean feminist activist whose work focuses on women's bodily autonomy and interrogating power and patriarchy's impact on women's sexual and reproductive rights. She is passionate about creating safe spaces to support women to share their experiences and build collective power for change and action.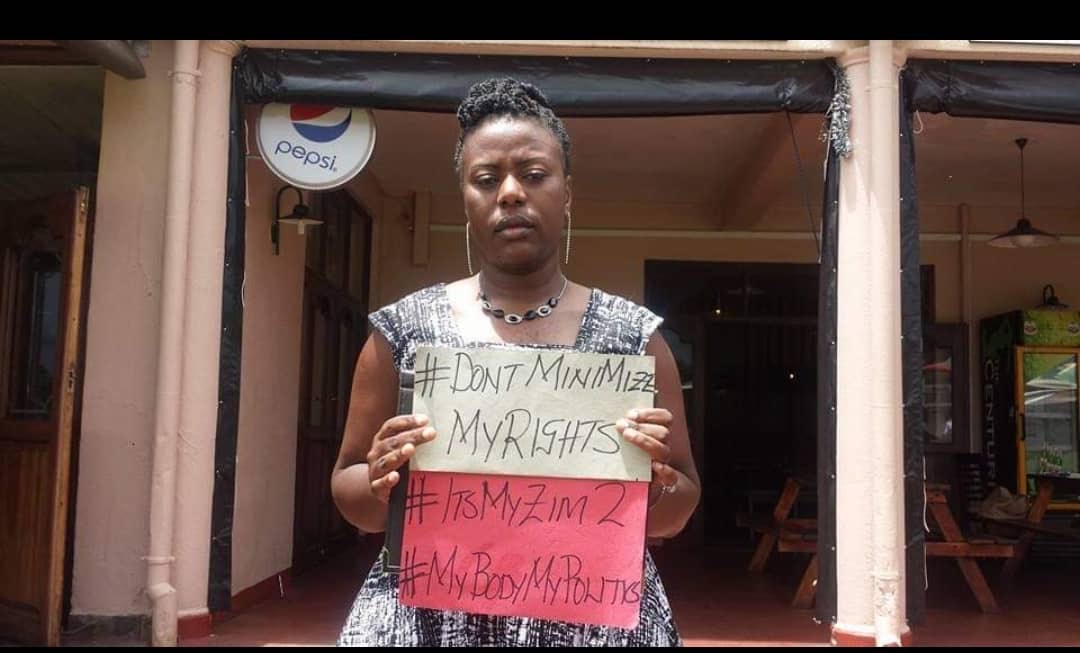 My activism comes from the pit of my stomach and is driven by anger, anger that our safety as women is threatened, that my curvaceous body should be a source of discomfort and I should be apologetic about how I look to serve male egos.
I have been arrested at least five times in my life just because I was coming out of a bar or walking to my car at night. This policing of women's bodies angers me, and gives me energy to continue fighting for a more just society. I will go up mountains and ride high waters to ensure that women never have to feel like they do not belong.
The journey is never easy because it is about challenging the status quo. We stand on the shoulders of many sisters who have gone before us. Solidarity is important.
Remember to celebrate all gains you make, what is the point of a revolution if you cannot dance.
"Feminism is my liberating force. It gives me a political lens that fuels my drive to fight injustice(s) in their many forms. It means I can be that 'mad' woman who claims space and is not afraid of the labels that come with it. It also gives me leverage to parent differently. It means building community with a circle of women who support each other, a circle that will be able carry you when the going gets tough." - Winnet Shamuyarira