Gender Justice Movement Feminist Action for Climate Justice in the Pacific and The Caribbean

Climate Justice

Gender Justice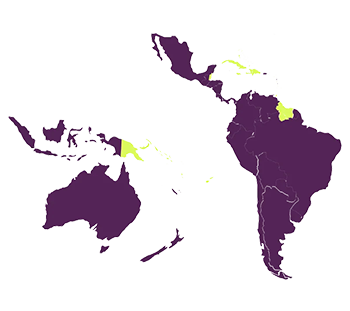 Pacific and the Caribbean
While women and girls in the Pacific and the Caribbean are disproportionally impacted by climate change, they are also leading innovative and vital grassroots solutions.
Communities in the Pacific and the Caribbean are deeply impacted by the ongoing climate crisis despite being among the lowest contributors to climate change in the world, producing less than 1 percent of total global greenhouse emissions.1
A recent United Nations report on climate change warned that small islands "present the most urgent need" but face barriers including lack of investment. Without urgent and immediate action, the climate crisis and the severity and frequency of extreme weather events is only expected to increase.
We are in a climate crisis, and it is not gender neutral.

Global Fund for Women President and CEO
The impact of this is not equally felt. When disasters such as floods, hurricanes, and cyclones strike, women are more likely to die – in some circumstances, twice as likely. If they survive, displacement brings heightened risks of sexual violence and other human rights abuses and violations. And those living at the intersection of multiple forms of discrimination, such as Black women; LGBTQI+ individuals; people living with disabilities; young people; rural community members; and many more historically marginalized groups face compounding risks, yet are too often ignored or shut out of planning for climate disaster and in mitigation and recovery efforts.
Poverty created by long histories of colonization can translate into low levels of disaster-preparedness and support. When crops fail due to erosion, drought, or other causes, women experience increased agricultural work and an intensified food production burden. When deforestation pushes firewood sources further from home, women must walk longer while carrying more.
Women's knowledge and deep reliance on natural resources and a healthy environment remains overlooked and undervalued. Moreover, feminist movements for climate justice are severely under-resourced in regions that are most vulnerable to climate change, adding another layer of vulnerability to the lives of the women on the frontlines of the climate crisis in these regions.
Feminists across the Pacific and the Caribbean are rising to the occasion – and Global Fund for Women is making a radical investment in their leadership.
Those with lived experience of climate change know best the needs of their communities, and are well-placed to lead the solutions. But historically, feminist movements for climate justice have been severely under-resourced.
Through partnerships with the Shifting the Power Coalition in the Pacific and the Women's Voice and Leadership-Caribbean Project, Global Fund for Women is supporting intersectional feminist movements for climate justice. Our model involves listening to and learning from grassroots leaders, supporting them to determine their key movement priorities, and providing grants and holistic support to these movement-informed solutions in regions that are worst hit by the climate crisis.
Feminist organizing in these regions is diverse, vibrant and expanding. The values of trust, respect, and community are at the core of these overlapping movements.
[1] The Economics of Climate Change in the Caribbeanm UNCTAD  https://unctad.org/system/files/non-official-document/cimem7_2014_C1_ClimateChange_Caribbean_Summary_en.pdf
Rich countries, including the United States, Canada, Japan and much of western Europe are responsible for
of all the planet-warming greenhouse gases released from fossil fuels and industry over the past 170 years.
Only 1.5% of overseas climate-related development assistance identified gender equality as a primary objective. Of this aid, only
reaches women-led and women's organizations.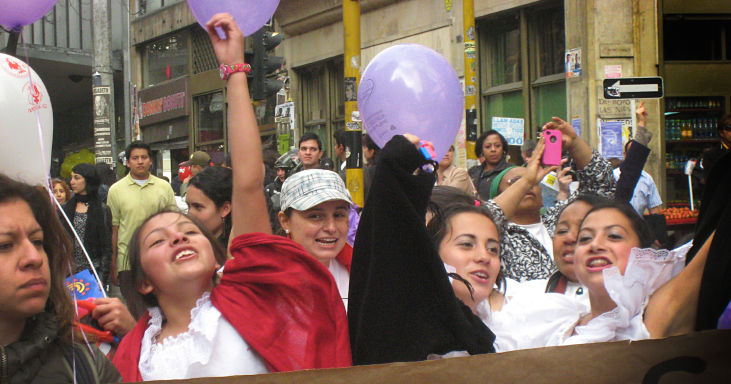 Tell us about your experience
Far too often, women's efforts around the world are not heard. Let's amplify our stories and recognize each other's work.