Jaycie Lewis
PERFORMANCE ARTIST | ANTIGUA & BARBUDA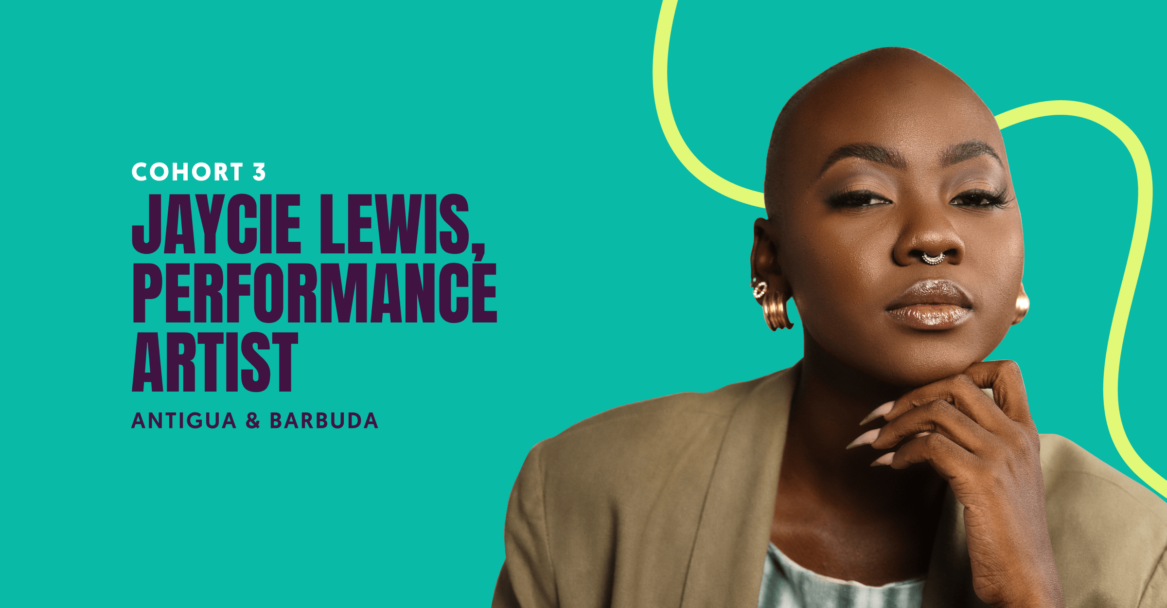 Jaycie Lewis (she/they) is an Antiguan artist born 27 years ago to a Kittitian mother and Antiguan father. At present, the manifestation of her artistry is as a visual storyteller, and building, directing, and performing in stories for stage, stills, and film. Her art is a vehicle for education on and preservation and celebration of Caribbean culture as well as one for pedagogy and social transformation. See more of Jaycie's work on her website, follow her on Instagram, and read a short interview with Jaycie below.
Jaycie Lewis

Forum theatre and other forms of pedagogical art create space to learn from the oppressed about their oppression and to workshop ways to change their experiences together.
What role do you think art can play in social change, activism, and movements?
I think art plays a functional role. It facilitates the sharing of ideas across cultural and socio-economic barriers. It appeals to several senses at once, and engages the emotions and intellect of the viewer at the same time. Art allowed me to express the things I wanted to say about our collective suffering as post-colonial bodies and how we can transcend it together.
I'm currently writing a short film about navigating the transition from Caribbean girlhood to womanhood around the perils of grooming and sexual assault. I also intend to explore some more experimental performance art around the themes of post-colonial bodies, sex and gender, and safety. I hope that there is value in personal conviction and conversation where movements for awareness and change are concerned.
What do you hope to achieve through this award?
With this award, I hope more artists are encouraged to make their art and that it uplifts the cause of human liberation. Art is important and valuable. What I hope is that art combined with personal experience asks the viewer to consider the world differently.