Artist Changemaker Program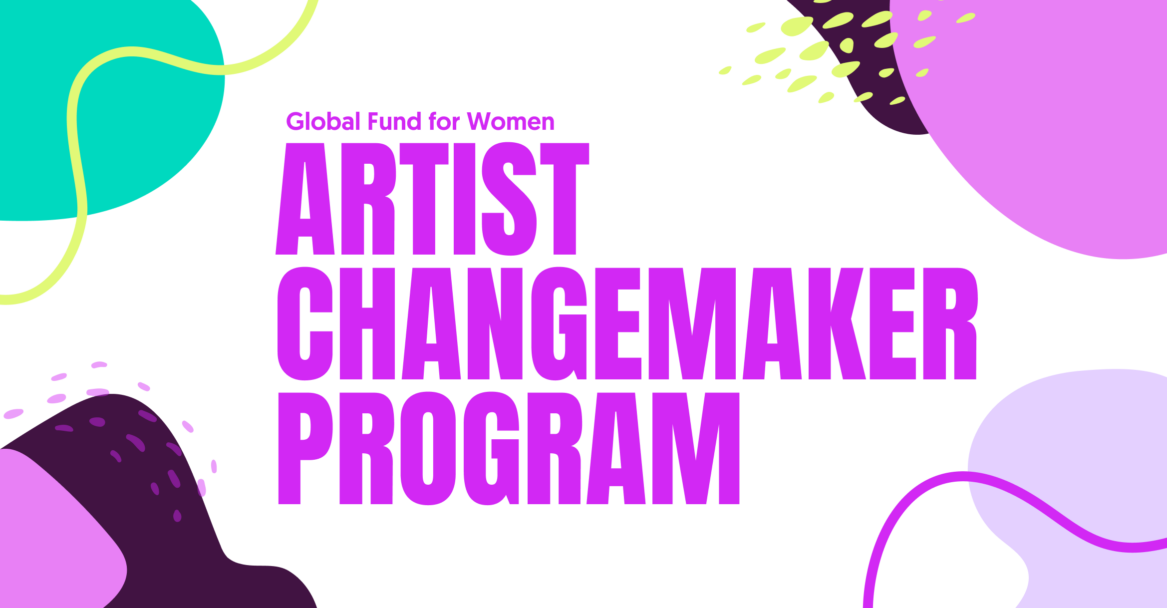 "

The role of the artist is to make the revolution irresistible."
- Toni Cade Bambara
The Artist Changemaker Program at Global Fund for Women supports artists who are making the gender justice revolution irresistible by using their art as a tool for new visions of the world, where equity and equality for all is a reality.
The Artist Changemaker Program supports new and emerging artists of any medium whose work explores, deepens, and amplifies gender justice movements. The program amplifies the work of artists, particularly those based in the Global South, women artists, LGBTQI+ people, people of color, and/or artists from a marginalized community.
Global Fund for Women has supported grassroots gender justice organizations who are working at the intersection of art and activism for nearly 30 years. Since 1994, we have supported more than 200 organizations in 80 countries worldwide who use art as a strategy for social change. In 2014, Global Fund for Women merged with the International Museum of Women, launching award-winning creative online advocacy campaigns including Muslima: Muslim Women's Art & Voices, DefendHer, featuring women human rights defenders around the globe, and most recently Fundamental: Gender Justice. No Exceptions, an Emmy-nominated series of docu-shorts featuring gender justice movement leaders in five countries.
Art has always been central to movement-building. This program is our commitment to imagining new worlds that don't yet exist but that are in the making by the artists in our global community. Our inaugural cohort of Artist Changemakers will be announced in September 2021.
MEET THE ARTIST CHANGEMAKER ADVISORY COUNCIL
The program is shaped by our Artist Changemaker Advisory Council, a group of feminist creatives, artists, and activists whose work transcend borders, cultures and disciplines.