Global Fund for Women is the leading funder of gender justice organizations, initiatives, and movements worldwide.
As a nonprofit, we fund bold, ambitious feminist activists mobilizing for change against harassment, discrimination, violence, and oppression.
We fuel movements to end civil wars, get female presidents elected, and secure laws giving new protection to millions of marginalized people.
Imagine what else we can do together.
Your gift transforms lives
Women, girls, and all marginalized people are creating revolutionary change in their communities. They are overcoming incredible challenges to their safety, success, and human rights to ensure equal opportunity for people of all genders. Your gift supports that transformational work.
Since 1987, Global Fund for Women has made over 12,000 grants to 5,000+ gender justice groups in 176 countries.
Only 1.9% of all donations make it to organizations dedicated to women and girls. And Black feminist social movements get even less—smaller than 0.5%. We're changing that.
Every cent we raise together every year supports powerful grassroots movements.
Black and Indigenous people, LGBTQI+ people, rural women, disabled people, sex workers, and more gender justice movement leaders around the world are already mobilizing in revolutionary ways. Imagine what they could do if they had all the support they needed.

By making a monthly gift, you'll provide dependable, meaningful support for activists who can spend their time making revolutionary change in their own communities. And, with your monthly gift you'll join the 1.9 Rising community.


From the Green Wave to #MeToo to Ni Una Menos (Not One Less), people fighting for equity and justice are changing the world. They have passion, dedication, and leadership—but too often lack resources and support.  
We're changing that.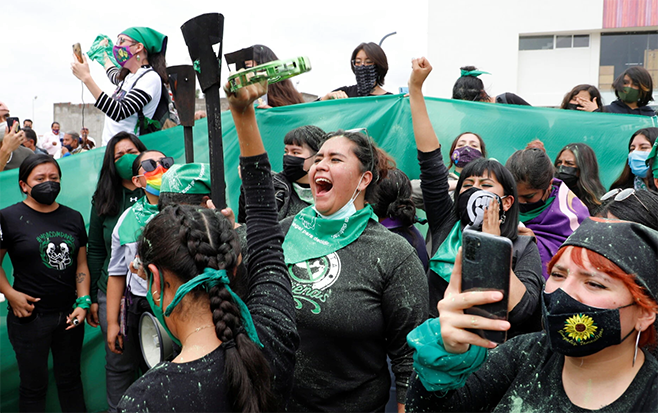 Global Fund for Women offered support so that we—poor Black women from slums in Rio de Janeiro—could create and expand our work with other Black girls and women in Rio de Janeiro and Brazil. And today, 28 years later, Criola is one of the most influential women's organizations in the country, thanks to the trust that Global Fund for Women placed in us.

Criola co-founder, Brazil
Most of the funding available for organizations like ours isn't feminist—it's very top down. These power dynamics put us at risk and push us to change our strategies in ways that we don't approve of. Global Fund for Women's support is different—it's flexible and holistic. They've even helped us connect and convene with other feminist groups.

Women Now for Development, Syria
It was this unrestricted funding from Global Fund for Women that allowed our organization to quickly turn our attention towards the COVID-19 response and gave us the autonomy to provide what our communities really needed.

Zoneziwoh Mbondgulo-Wondieh

Women for a Change, Cameroon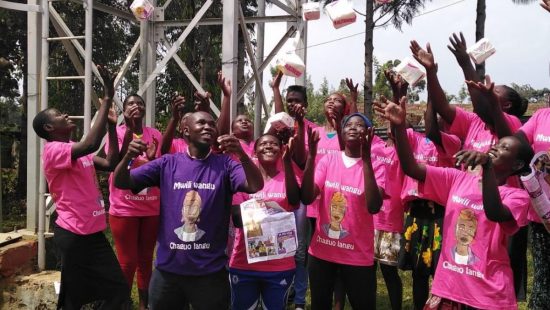 ABORTION RIGHTS IN EAST AFRICA
A vast majority of abortions in East Africa are unsafe due to widespread cultural stigma and criminalization.  
Global Fund for Women is supporting a growing movement fighting to advance abortion rights in East Africa, and activists across the world leading movements for reproductive justice. 
Our grantee partners are providing information about safe abortions through hotlines, direct services, and more, and advocating for abortion rights across the region.
DOMESTIC WORKERS MOVEMENT IN INDIA
Domestic workers in India were thrust into a crisis of survival as the COVID-19 pandemic and lockdowns devastated their livelihoods and threatened their housing security and health. Many were not being paid.  
Global Fund for Women is supporting domestic workers' movements to organize and expand labor protections and increase wages.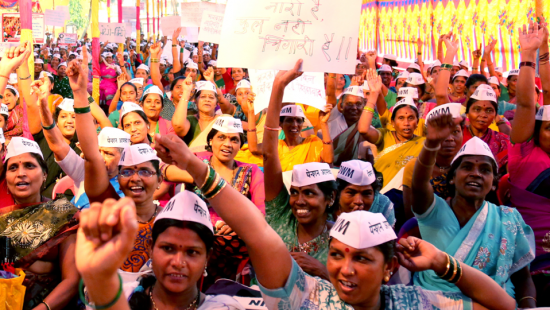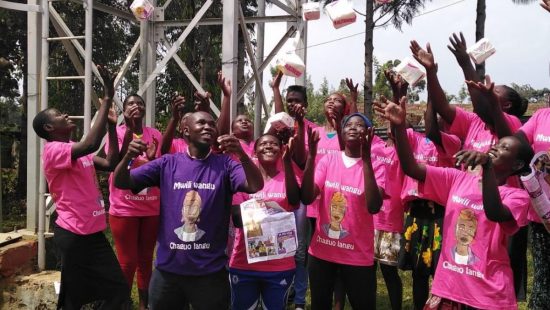 CLIMATE JUSTICE IN THE PACIFIC AND THE CARIBBEAN
Women and girls in the Pacific and the Caribbean are disproportionately impacted by climate change. Those closest to the effects of climate change know best the needs of their communities. 
Global Fund for Women is making a radical investment in their leadership and giving them the resources they need to respond with innovative and vital grassroots solutions. 
My activism comes from the pit of my stomach and is driven by anger, anger that our safety as women is threatened, that my curvaceous body should be a source of discomfort and that I should be apologetic about how I look to serve male egos.

Womin's Violence Against Women Coordinator, South Africa
I would like to say to all the activists, especially new ones, that through all the struggles, insecurities and few resources, it only takes passion. Passion of reaching equality can accomplish everything.

National Coordinator at Actions pour la Conservation de la Nature et le Développement Communautaire (ACNDC), Democratic Republic of Congo
I have seen the rise of the youth movement to fight against the climate crisis, the immense people power uniting everyone regardless of differences. I strongly believe in the power of community; I don't think we can achieve anything without a community.

Feminist, climate, and environmental activist, India