Our movement-led approach
Global Fund for Women is putting grantmaking decisions directly into the hands of gender justice movements. We have shifted decision-making about our grants from our staff to the movements we support.
In our current funding model, those within movements determine how to allocate funding, what success looks like to them, and how to measure success. Our movement-led approach uses a participatory grantmaking strategy aligned with our trust-based, intersectional feminist values and mission. The movement funding is unrestricted, flexible money to cover the real costs of social justice work.
Our movement-led approach accounts for the majority of Global Fund for Women's grantmaking. See the movements we are supporting here.
While each grantmaking process in our movement-led approach is tailored by the movement, many follow this general model:
A movement committee is nominated by a participatory process within the movement
That committee determines how to award grants, the size, and how to measure success
This process allows us to reach new groups outside of our existing networks
We work to sustain feminist movements for the long term. Because there is no one-size-fits-all for movements, we aim to listen in radical ways and adapt to what movements decide. Movement needs can be fluid, and we tailor our approach accordingly across a spectrum of collective activism. We have learned this work takes trust and it takes time.
To identify new movements for support, we combine cutting-edge data analysis and firsthand knowledge shared by movement leaders on the ground. Through our Gender Justice Data Hub, we process, track, and analyze publicly available data on emerging movements and overlay these insights with input from local advisors. This approach allows us to identify and prioritize emerging feminist movements that can benefit the most from our funding.
We also provide core, flexible grants to feminist groups and feminist funds that are responding to various crises, including, but not limited to: health crises, political emergencies, and climate disasters. Our feminist approach to crisis puts flexible resources directly in the hands of grassroots leaders and first responders who know their community needs best. Our crisis funding incorporates short-term response, medium-term rebuilding, and long-term resilience.
Global Fund for Women understands that sustaining movements during, before, and after crises is another way for us to support gender justice. Our crisis grants are open to current and former partners, as well as other organizations that are responding to crises with an intersectional feminist lens. We will send invitations directly to organizations whose work falls under our crisis funding.
Read more about our feminist crisis response here.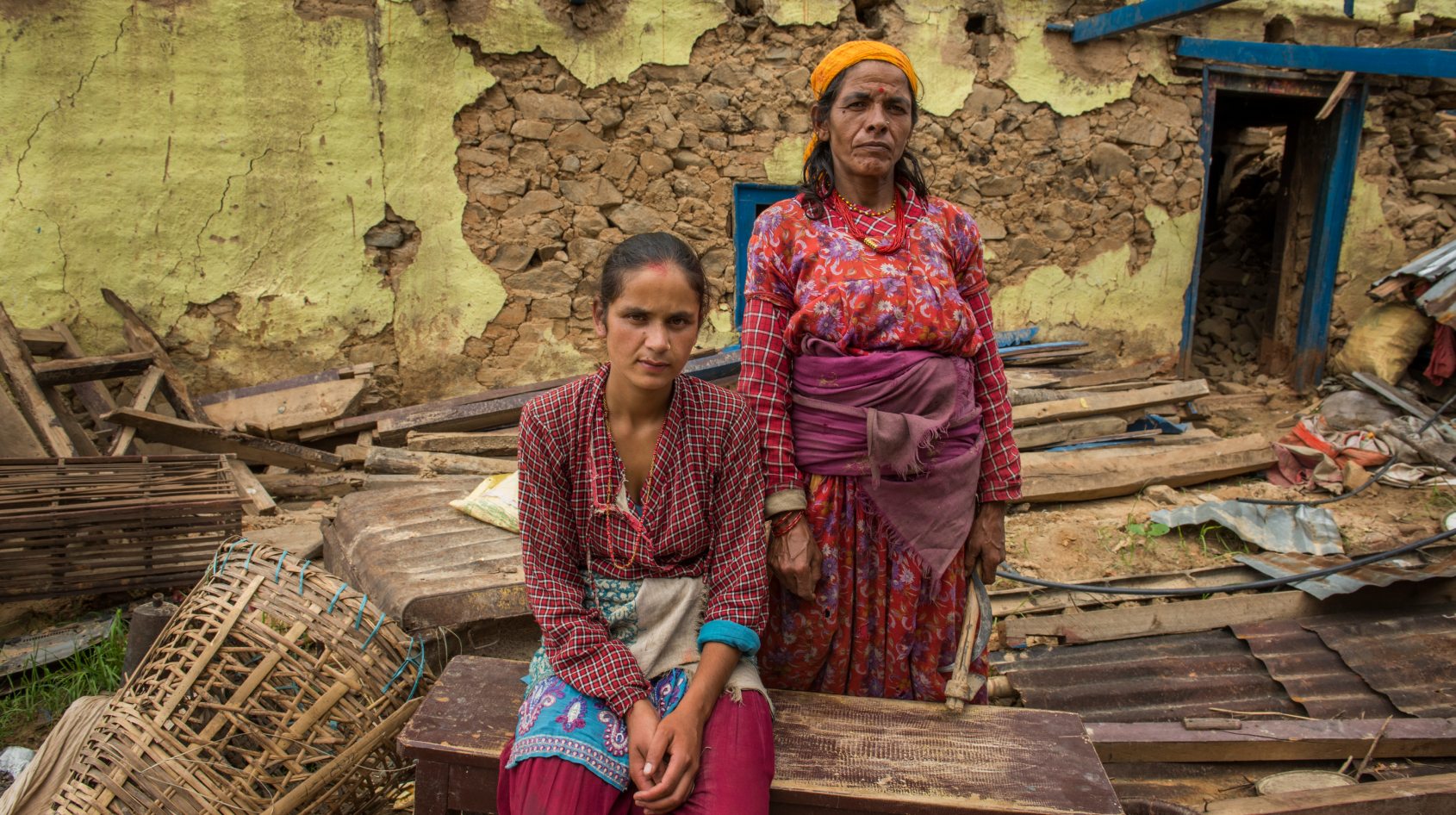 We know that culture, storytelling, and art are the lifeblood of movements. The Artist Changemaker Program at Global Fund for Women supports artists who are making the gender justice revolution irresistible by using their art as a tool for new visions of the world, where equity and equality for all is a reality.
The program is part of Global Fund for Women's commitment to support movements, and offers eight artists annually a one-time, unrestricted financial award, with a focus on artists based in the Global South, women artists, LGBTQI+ people, people of color, and/or artists from a marginalized community. Artists are nominated by our Artist Changemaker Advisory Council.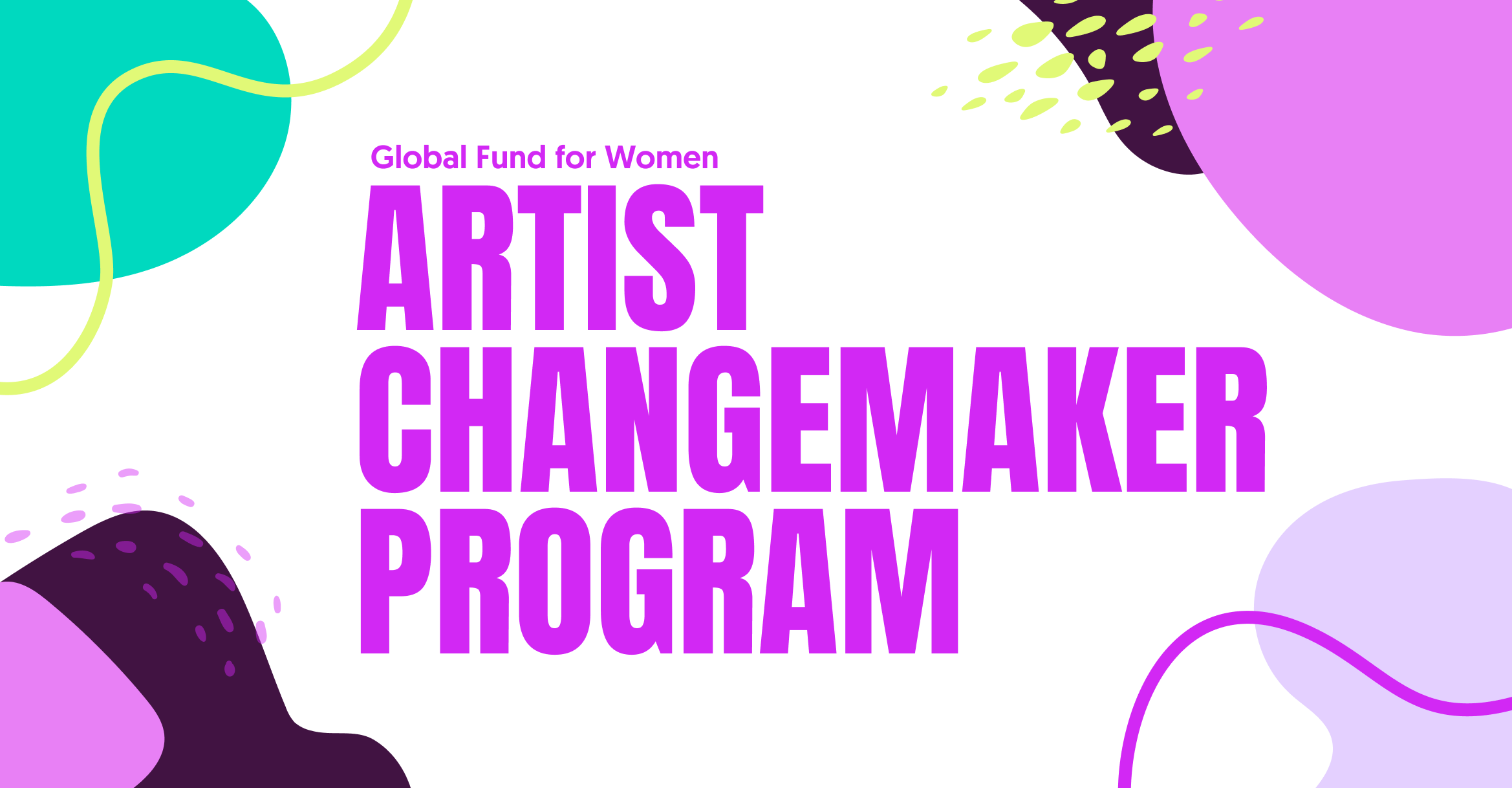 Global Fund for Women is working to get more and better resources to the gender justice field as a whole. We use our platform and voice to channel resources to grassroots gender justice movements and lower the barriers to accessing funding. We support gender justice causes worldwide and host initiatives like the feminist accountability process with the Generation Equality Forum to drive funding to grassroots movements.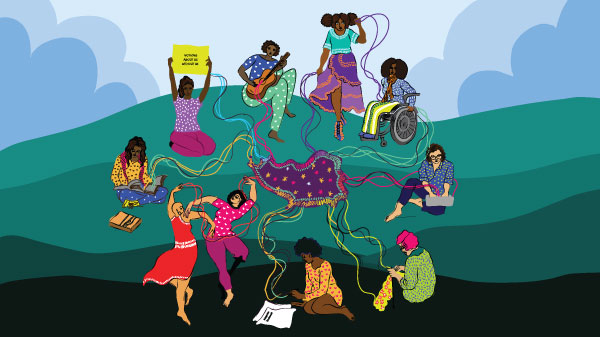 Additional Funding Resources
Global Fund for Women understands the challenges grassroots feminist organizations are facing in accessing funding, and we are committed to partnering with and supporting leaders and organizations in the gender justice ecosystem to ensure that their vital work is supported. While we are not able to financially support every organization who may need it, we offer other support, including advocating for more and better funding for the field and aggregating funding opportunities beyond Global Fund for Women.
Please see additional gender justice funding resources and ways to stay in community with us below.
Follow us
Follow us on social media, where we share campaigns, conduct advocacy, and use #ShowMeTheMoney to share timely opportunities from other
Subscribe to our e-newsletter
Our e-newsletter contains gender justice news and analysis, including a "Show Me The Money" section with funding opportunities.
Global Fund for Women has made a total of 12,242 grants for $184,790,901 to 5,235 organizations in 176 countries over 32 years.
Helping movements measure change
As part of our support for movements, Global Fund for Women offers the Movement Capacity Assessment Tool, a free online tool to support grassroots people power globally.