Thank you for supporting Global Fund for Women by starting a Facebook Fundraiser! Use our handy guide to encourage your community to join you in raising money that will fund critical programs across the globe. Together, we can ensure that every woman and girl is strong, safe, powerful and heard. No exceptions!
Step 1: To start your Facebook Fundraiser for Global Fund for Women, click here.
Step 2: Click "Raise money"
Step 3: Click "Nonprofit" and search for Global Fund for Women.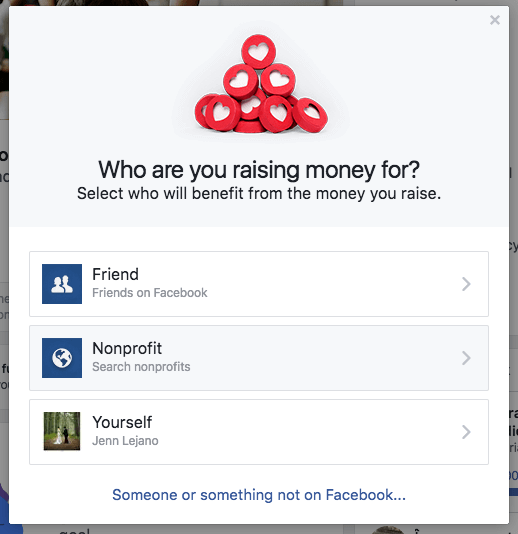 Step 4: Once you've selected Global Fund for Women, click "Next"
Step 5: Now pick a monetary goal and set your deadline for March 31 – the end of Women's History Month!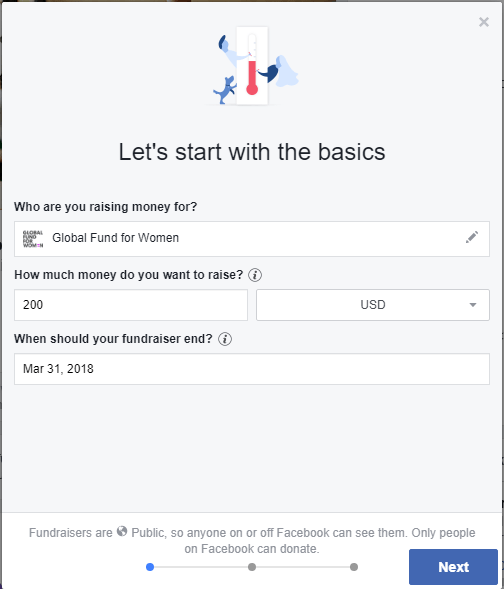 Step 6: If you would like, name your fundraiser and share why supporting Global Fund for Women matters to you.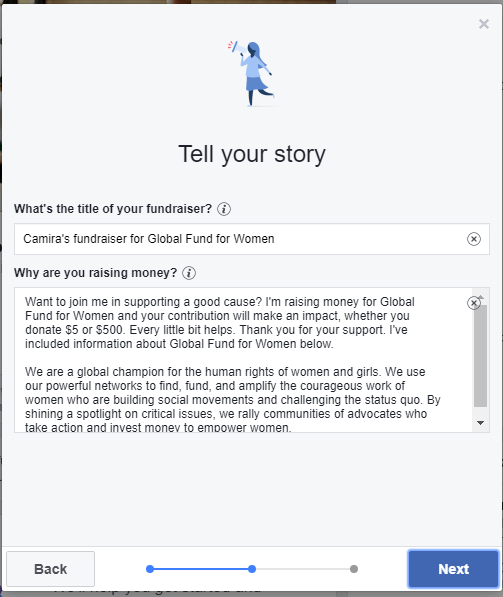 Step 7: Register to let us know you started a fundraiser and help us reach our goal of 100 people fundraising in support of women and girl change-makers. We'll even send the first 50 people who register a small token of our appreciation!
Step 8: Share your Facebook fundraiser with your network and invite them to join you in supporting women and girls worldwide!
And don't forget! Watch the premiere of Global Fund for Women's President and CEO Dr. Musimbi Kanyoro's TED Talk on Thursday, March 8th at 11:00 AM EST for International Women's Day. In her incredible talk, Musimbi introduces the concept of "Isirika", a Maragoli word that means caring together for one another. Her mother embodied it in order to make a difference in her village, and now Musimbi wants all of us to embrace isirika so that we can do even more for the world's women and girls.