Global Fund for Women partners with MAKERS: Once And For All to shed light on state of women's human rights
Posted on November 13, 2015
20 years ago, in September 1995, the U.N. Fourth World Conference on Women in Beijing marked the largest gathering of women's human rights advocates ever before. It went down in history because fearless women activists declared that "women's rights are human rights, once and for all". Those final four words, "once and for all" continue to challenge us today when women's human rights remain elusive for far too many women and girls around the world who are denied an education, forced into child marriage, cannot access healthcare or control their reproductive health, and fear violence in their own homes.
We know that we're making progress, but we aren't there yet. Global Fund for Women is working for a world where every woman and girl can realize and enjoy her human rights. We're excited to partner with MAKERS on their new documentary film, MAKERS: Once And For All, which brings us back to 1995 in Beijing, where Global Fund for Women and many of our partners raised our voices to demand rights. MAKERS: Once and for All is AOL's first feature film that tells the story of the 1995 Beijing Women's Conference as a watershed event in the global struggle for women's rights. Told through the eyes of global leaders and grassroots women activists, it offers a window into Beijing's historic days, its impact, and its unfinished legacy.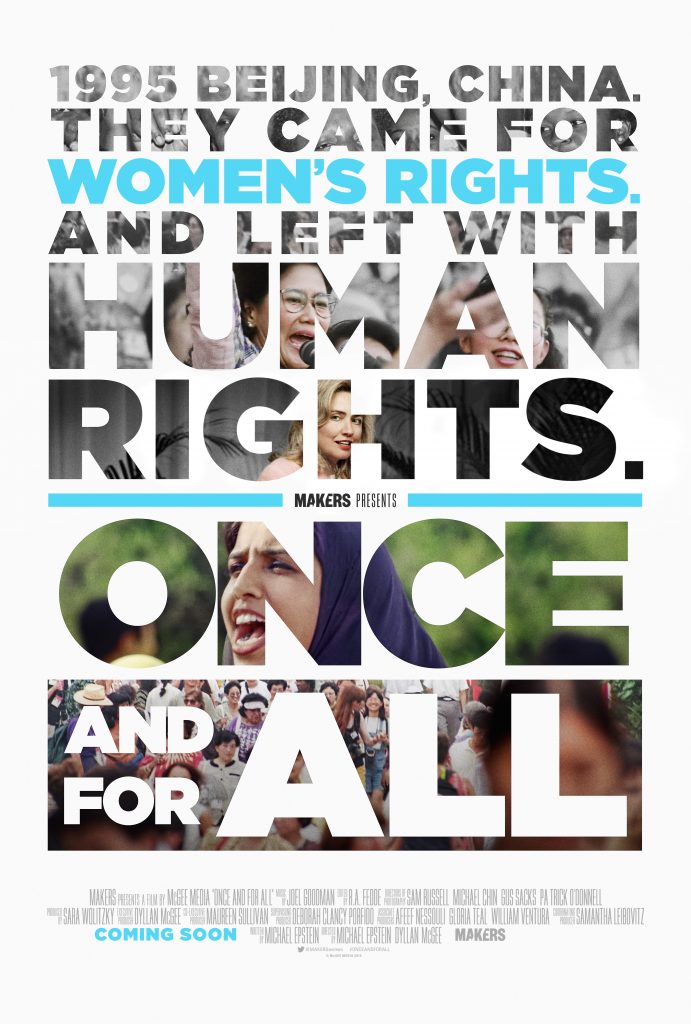 Together, we're hoping to shed light on the remaining challenges for women and girls around the world. We hope you will join us in celebrating the world premiere of the film by taking action to support the tireless work of grassroots women's groups, who continue to win rights for millions of women and girls around the world.
MAKERS: Once And For All premieres online on Friday, November 20! Stay tuned, watch the film, and take action to spread the message and invest in women and girls.
The largest collection of women's stories ever assembled, AOL's MAKERS shares our belief in the power of women's voices and stories to change the world. Together, we can amplify women's voices even further in the hopes to get more attention and money to where it will make the biggest difference for women and girls.
Join us and MAKERS to demand equality #OnceAndForAll!
Demand Equality #OnceAndForAll
Join us to celebrate the world premiere of MAKERS: Once And For All by taking action to drive women's human rights globally #onceandforall!