Gender Justice Movement DOMESTIC WORKERS MOVEMENT IN INDIA

Economic Justice

Gender Justice

Sexual and Gender-Based Violence
As COVID-19 has thrust them into a crisis of survival, domestic workers in India—many of them women from marginalized communities—are organizing to expand labor protections and increase wages.
Domestic workers are particularly vulnerable to exploitation. Obscured in private homes, they are at risk of economic, physical, verbal, and sexual abuse by their employers. The work is often informal and unregulated with long hours, few protections, and limited oversight. While they contribute in a big way to the country's GDP, they remain part of the invisible household economy.
Domestic work is also a major sector for women's employment. Of the 67 million domestic workers globally, 80% are women and girls. In urban India, domestic work is one of the largest sectors of work for women.
In the COVID-19 pandemic, domestic workers in India are facing a crisis of survival. The pandemic and lockdowns have devastated their livelihoods and threatened their housing security and health. Many are not being paid nor allowed inside homes where they had worked. Others are trapped within their employers' homes under shelter-in-place orders, unable to leave or protest.
Working toward a solution
There is a large, vibrant civil society in India that includes a strong women's movement. Domestic worker activism is present at the national and state levels.
Domestic workers are raising public awareness of workers' rights and labor laws, while strengthening solidarity among domestic workers themselves. They are engaging in collective bargaining for higher wages and better working conditions.
In India there is patchy and piecemeal recognition of domestic workers in labor law. Domestic workers movements are advocating for private households to be recognized as workplaces and domestic work be included as work under labor laws.
In addition to working to expand legal protections, domestic worker groups are challenging the undervaluation of domestic work, fighting to secure minimum wages and access to social security for workers.
Most domestic workers in India make less than $150 a month.
of domestic workers in India do not have access to medical care.
Trouble with numbers? Labor hidden in homes is often undocumented and unrecognized legally—literally uncounted in terms of protections. Activists are demanding real data that can be used for evidence-based advocacy. Every worker should count, and every worker should be protected.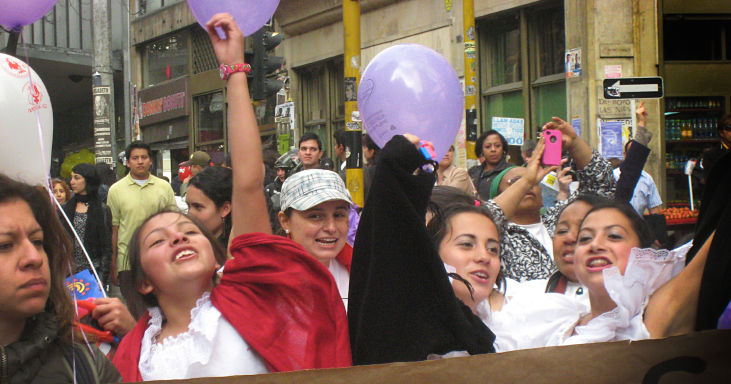 Tell us about your experience
Far too often, women's efforts around the world are not heard. Let's amplify our stories and recognize each other's work.