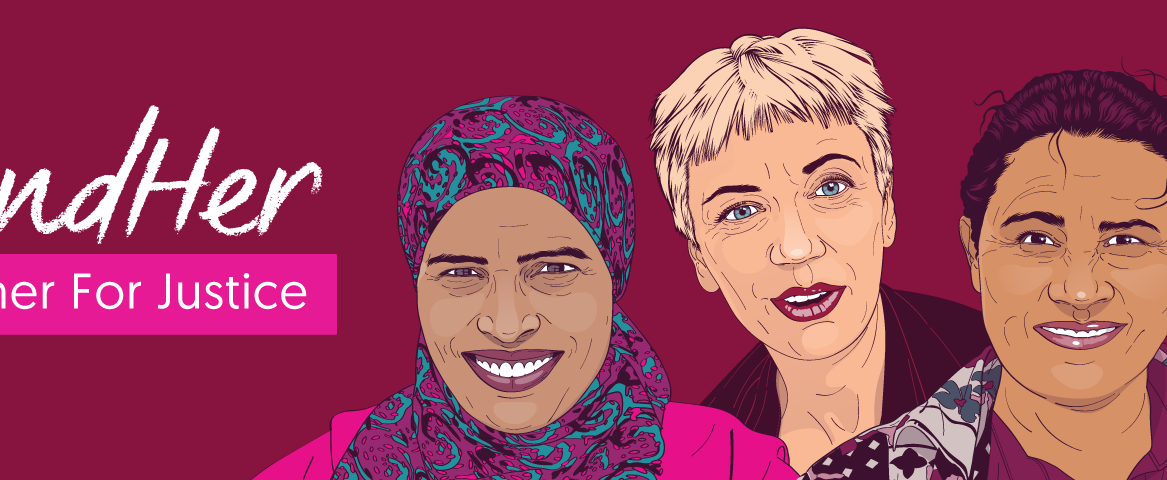 Meet the DefendHers—women activists working tirelessly to defend our freedoms and rights. They stand up under threat of violence from those who wish not only to deny those rights, but also to deny their very right to speak out. Their courage is extraordinary and inspiring. Their work is crucial for advancing human rights. And yet many of us have never heard their stories.
Explore #DefendHer, presented by Global Fund for Women, JASS (Just Associates), and MADRE. In this campaign, we highlight 14 incredible women human rights defenders and groups around the world who are working to end violence against women; advance LGBTQI rights; protect the planet and the rights of indigenous communities; and more.
The risks they face come in many forms, including harassment, smear campaigns, and physical violence—not only to them, but often their families too. Yet they refuse to stop their struggle because they believe that our human rights must be protected and respected.
Join us in supporting the DefendHers. Sign our #DearDefendHer solidarity statement to let these bold women know that you stand with them. Read about other ways you can take action to support the DefendHers. Explore and share their stories. Spread the word and spark conversation about their critical work.