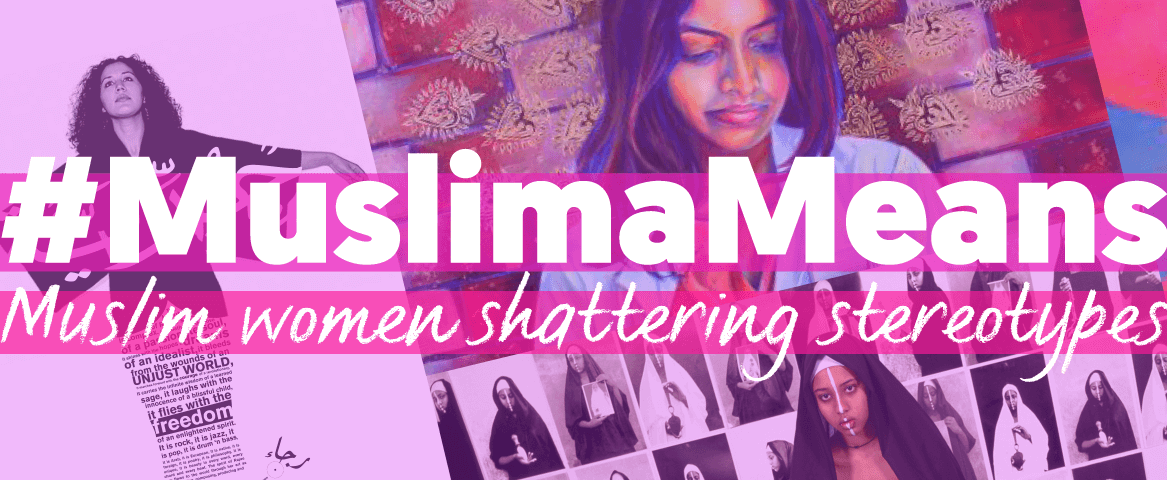 Muslim women shattering stereotypes
Now more than ever we need to elevate the diverse and vibrant art and voices of Muslim women from around the world to emphasize that Muslim people cannot be defined. Trump's executive order banning immigrants from Syria and seven other predominantly Muslim countries, which also establishes a religious test for refugees from Muslim nations, has led to increased hate crimes, discriminatory language, and damaging stereotypes about Muslims. We cannot allow this hate to hold. We need to change the dialogue, and elevate Muslim voices and stories.
Muslim people are bold, creative, courageous, diverse, and dynamic. Muslim women are doctors, teachers, mothers, human rights activists, artists, journalists, dancers, and so much more. They are shattering stereotypes just by being themselves.
Global Fund for Women stands for women's right to define themselves and their own narratives, free from stereotypes and hate.
Explore the powerful work and words from Muslim women artists, activists, photographers, and leaders through this selection of work originally featured in our Muslima: Muslim Women's Art & Voices campaign.
Together, let's get loud to shatter damaging stereotypes about Muslims in the United States and around the world. Use #MuslimaMeans to share your own thoughts, perspectives, art, and voices on what being a Muslim woman means today.
Let's change the dialogue and #BuildMovementsNotWalls.