The Portal Series: Reflections on Feminist Leadership Through Crisis with Latanya Mapp Frett and Shruthi Jayaram
As the COVID-19 pandemic rages on in the U.S. and the rest of the world, there can be no doubt that we are in a moment of crisis. As Arundhati Roy writes, "Historically, pandemics have forced humans to break with the past and imagine their world anew. This one is no different. It is a portal—a gateway between this world and the next." This moment of crisis is also a time when feminist leaders are stepping into their power and purpose.
Over the past few weeks, we've shared conversations that some of these leaders have had with Latanya Mapp Frett, the President and CEO of Global Fund for Women President, and Shruthi Jayaram, a leader in Dalberg Advisors' gender practice, as part of our Portal Series. We wanted to understand what practices leaders are putting in place for themselves and their teams, and which of these they think will be permanent vs. transitory. Now for our final interview in the series, we turn the lens back to our own organizations, and ask Latanya and Shruthi what lessons have stuck during this ongoing crisis.
How have you led your organization, community, constituency through this crisis?
Shruthi: I have been empathetically staying on mission. By this I mean staying true to Dalberg's goal of building an inclusive and sustainable world, even while striving to care for our team's needs in this universal crisis. I work on issues of justice, equity, and mobility, so there is an imperative to keep moving.
Latanya: One thing that has stuck with me is that leading with courage doesn't mean that you are not afraid, it just means that you keep moving through the fear. The courage to do that depends on having people around you who are also willing to keep moving forward, despite the fear, despite all of the challenges of the day and questions that go unanswered.
That was a big theme: How do you motivate people to keep moving forward? We can't just stand still. We can't wait for an answer, we can't wait for a vaccine. We have to keep moving.
What have you continued doing by way of leadership practices or principles? Why?
Latanya: I've tried to encourage my team and colleagues to continue to think big. We can't cower and start thinking small or think that we only can do one thing. We have to do everything, plus COVID.
Shruthi: I hear that. We at Dalberg have also focused on supporting with crisis response, while also maintaining focus on our broader mission. I've kept my focus on advising philanthropists, non-profits, and governments on how to drive social change that benefits women and girls, especially because COVID has reversed so much progress towards gender equality unfortunately.
That said, one thing we have done differently is around how we bring people together. Dalberg has always had a birds-eye view of the landscape given the breadth and depth of our partnerships. However, we've never really leaned into a sector-wide convener role as much as we did through the crisis. We've convened philanthropic leaders around the globe to talk about the best path through—and out—of this crisis. We've brought together Development Finance Institution heads to talk about their approach to the pandemic. And we've analyzed the impact of COVID on underserved communities in the U.S., Africa, and Asia. During this crisis we found that one of the most useful things we could do is help the flow of information—really help people see what others are doing.
Which of these practices or principles do you think have most significantly unmasked or reduced inequities in your organization, community, or constituency? Why?
Latanya: My inclination is act with mission first and then talk later. What I see has happened, especially around George Floyd, was that there was a lot of lip service. In some ways it is tiring, because this particular pandemic is no different than so many other health crises. And where people of color land today in that scheme of service delivery is exactly the way it was March 1 or the day before COVID hit.
I did want to make sure that Global Fund for Women wasn't just talking the talk. Not only do we support working from the margins to the center but we have been doing this for years, and we are going to do more now. For me that was incredibly important.
Shruthi: I think COVID has unmasked a lot of inequities but also brought in new attention to them. A big question I ask myself is: when all this new attention to gender equity, to racial equity, comes in, how do you harness it in a way that is constructive and transformative? How do you channel it toward communities?
A survey that Dalberg conducted of more than 250 foundations across the U.S. showed that, unsurprisingly, some have really leaned into the imperative to take an equity lens to their work. Others have been at the frontlines of equity focused work for decades. That said though, the vast majority of foundations are still in the early stages of the journey of addressing inequities, and truly sharing power with communities.
Latanya: It's the very thing our strategy is focused on, eliminating this notion that we know what the solution is, without asking the people who are suffering the consequences of those solutions.
It's not just COVID. It's taken centuries to get to where we are, and we see now the inequities that have resulted. We need to recognize that we need some different solutions if we want to move forward.
What do you think should "stick" about how you're leading or how we're behaving through this crisis? How have you changed as a leader through this crisis? What have you learned about yourself as you spoke up, prioritized, or taken risks?
Latanya: Finding a bolder voice. What crisis does is it makes you much more courageous, it makes you less concerned about what can go wrong, and much more excited about what can go right. And that's what I would like to stick.
Shruthi: The idea of leadership itself as a form of empowerment. Through this crisis, I've stepped up and seen other people step up. All of us have seen what it feels like to shift power, both to ourselves and from ourselves when appropriate. I'd like to keep that lens going forward.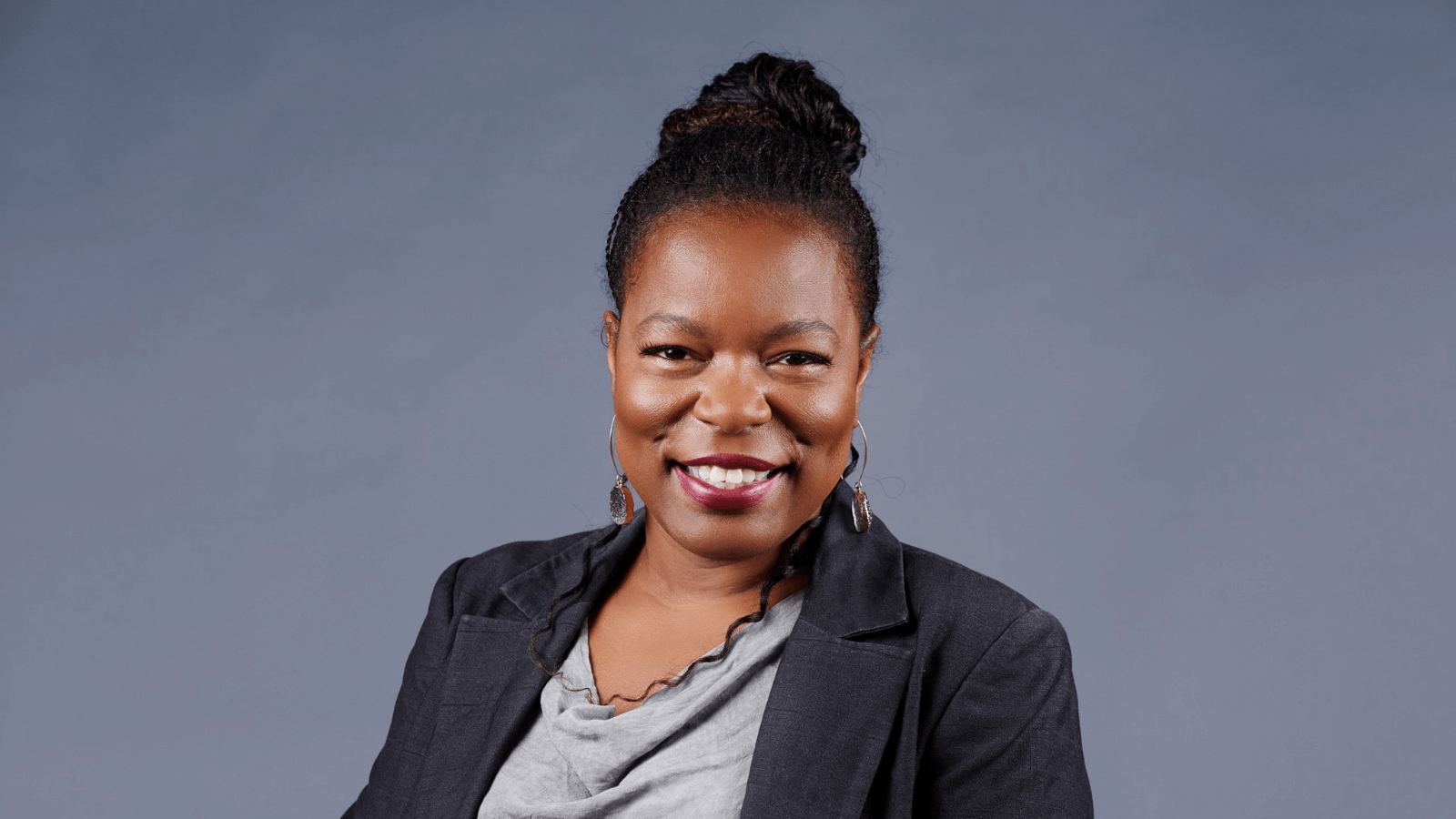 About Latanya Mapp Frett
Latanya Mapp Frett is President and CEO of Global Fund for Women, which works to strengthen gender justice movements to shift power, privilege, and perception and create meaningful change that will last beyond our lifetimes.
Previously, Latanya was the Executive Director of Planned Parenthood Global, the international arm of Planned Parenthood Federation of America. Ms. Frett worked for eight years as a human rights officer for the United Nations Children's Fund (UNICEF) and for 10 years with the United States Agency for International Development (USAID).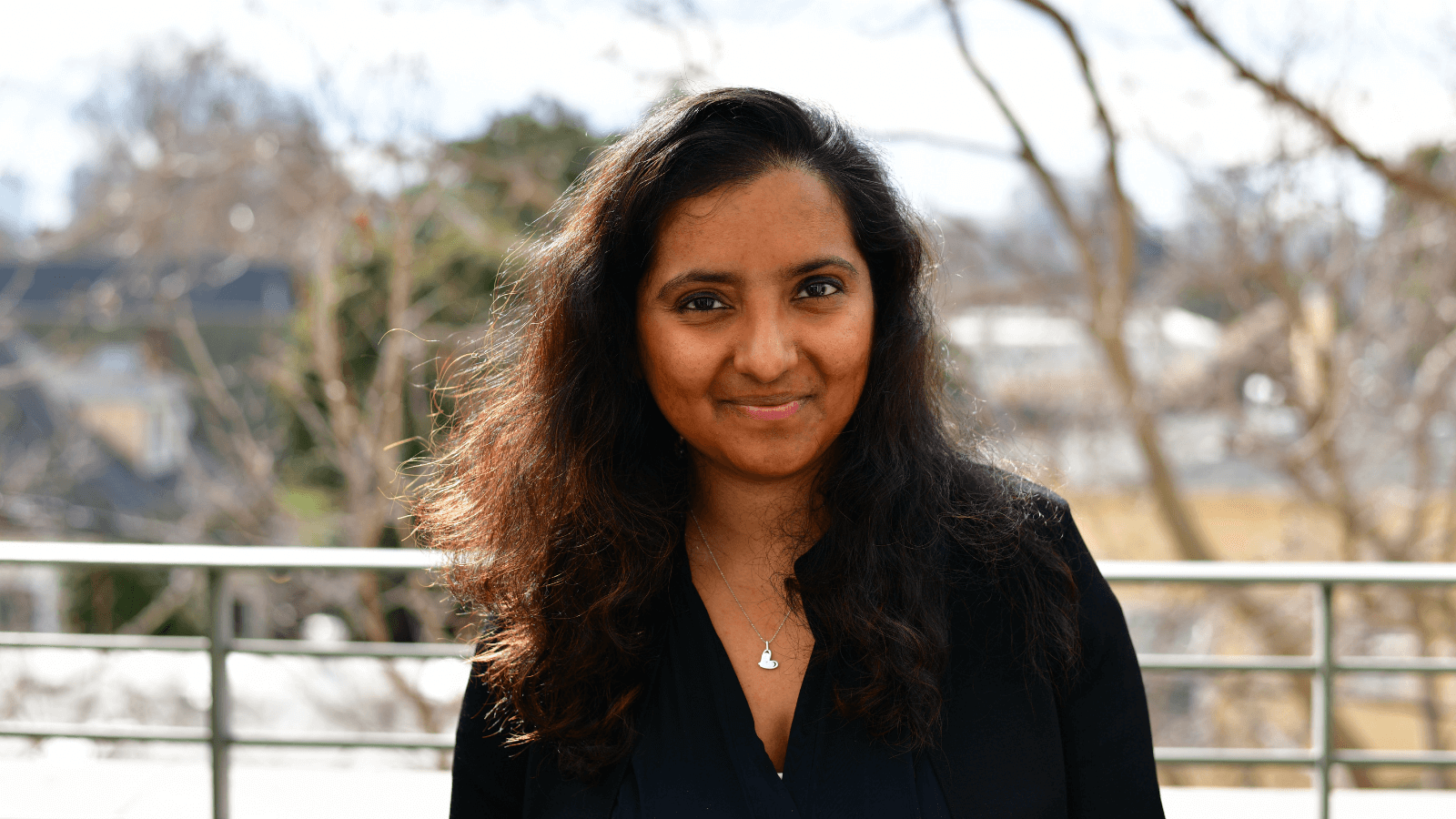 About Shruthi Jayaram
Shruthi Jayaram is an Associate Partner at Dalberg Advisors and directs Dalberg's San Francisco Office. Shruthi focuses on advancing gender equality and social justice in the U.S. and beyond, with a particular focus on increasing women's power in the economy and addressing gendered violence. She has developed strategies and tools for clients in the public, philanthropic, and non-profit sector. Her clients include UN Women, Blue Meridian Partners, the San Francisco Commission on the Status of Women, the Gates Foundation, the San Francisco Human Rights Commission, the Hewlett Foundation, Rise Up, and REDF.
Prior to joining Dalberg, Shruthi worked as an economist and policymaker. She serves on the Advisory Board of two Bay Area-based organizations—Tahirih Justice Center, an organization that supports immigrant survivors of violence; and Career Girls, an organization that seeks to bridge the imagination gap between young girls and boys.
One thing that has stuck with me is that leading with courage doesn't mean that you are not afraid, it just means that you keep moving through the fear.