How the "Green Wave" Movement Achieved a Historic Win for Abortion Rights in Mexico
The Marea Verde or "Green Wave" movement for abortion rights continues to sweep across Latin America. On the heels of a historic win in Argentina , Mexico's Supreme Court ruled that criminalizing abortion is unconstitutional, paving the way for Mexico to become the most populous Latin American country to legalize abortion. In a recent conversation with Global Fund for Women, Di RAMONA , a grantee partner working to make abortion accessible to all in Mexico, told us what made the win possible, laid out the stakes for what's next, and explained why the organization has one eye on Texas.
Interview has been edited and condensed.
Cinthia Carvajal, Global Fund for Women: What does this achievement represent, especially for people who can conceive?
Di RAMONA: It is very significant. It represents the recognition of a basic right for all ... but it also represents a lot of work ahead that we must carry out to guarantee access to this right.
We need to make sure that women, girls, adolescents, and all people who can conceive are aware that [under the law] they own their own destiny. Nobody or nothing can force them into parenthood if they don't want to.
Who benefits most from this win? Who is hit hardest by the criminalization of abortion?
Currently, the doors are open for those seeking an abortion; they are now able to go to any hospital and request a voluntary abortion during the first 12 weeks of pregnancy, with no cost, in a completely legal and safe way
We know that there is not a specific profile of the person who undergoes an abortion, but there is one of those who are criminalized for doing so: women living in poverty, women of color, and those already living on the outskirts of society. But this is over [with the recent ruling]. The judgment passed by the Supreme Court fully recognizes, at last, that abortion is a right, not a crime.
The judgment passed by the Supreme Court fully recognizes, at last, that abortion is a right, not a crime.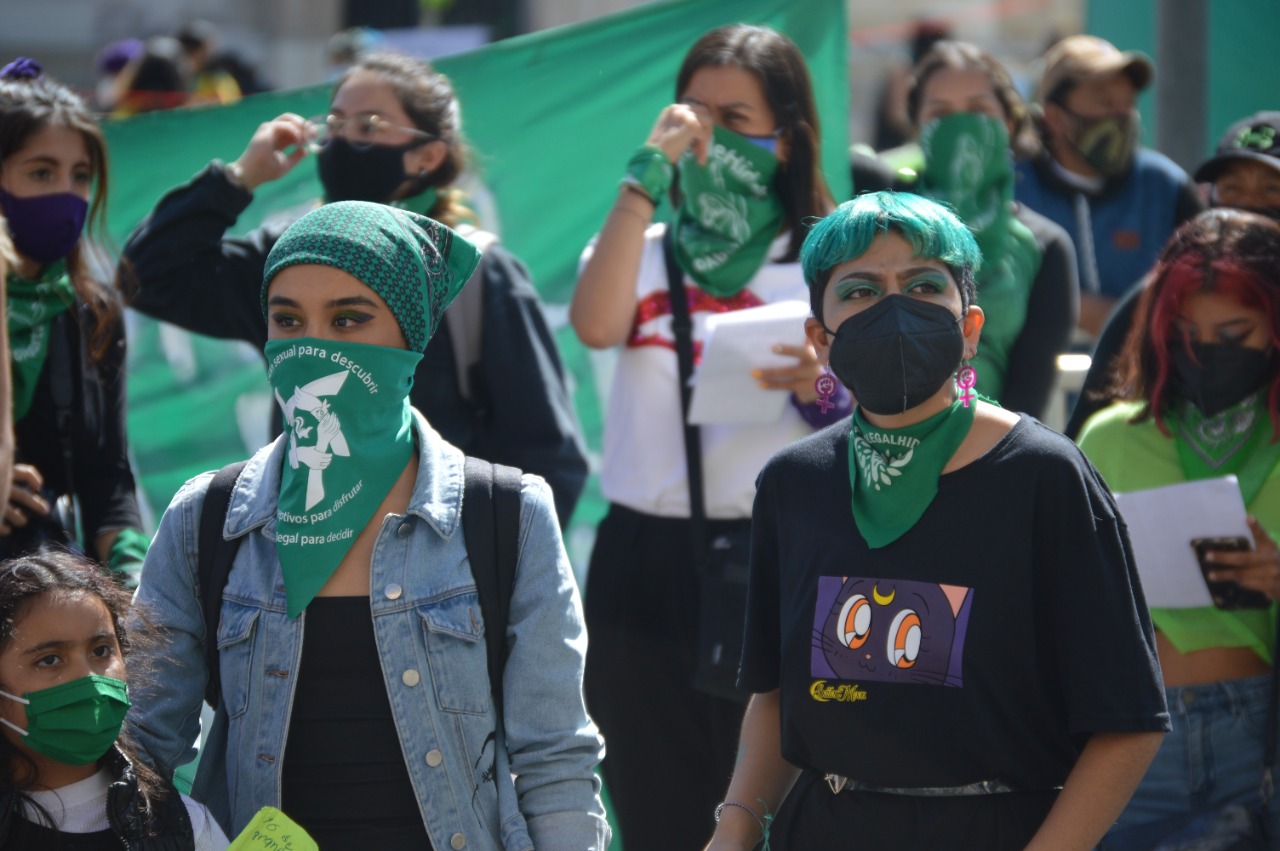 What's next for your movement following this historic ruling?
We will still be here, willing to support those seeking help to guide their abortion processes with empathy and care. With or without legal decriminalization, our work is still necessary to help ensure safe, dignified, and autonomous procedures.
Our social watch work will change direction; the situation in Texas, in the United States, shows that we cannot be caught off guard even though we are tasting victory. We still need to do a lot of work, because legal decriminalization of abortion does not guarantee quick social decriminalization. We need to normalize abortion processes and show that they are safe, normal, healthful, carried out responsibly, and part of the reproductive life of people who can conceive.
On the other hand, we must recall that legal decriminalization up to 12 weeks [which is what the current ruling allows] is just the decent, minimum floor that we deserve. This is just the beginning; we need to keep fighting until we achieve total decriminalization, and a context that guarantees happy, free, autonomous abortions.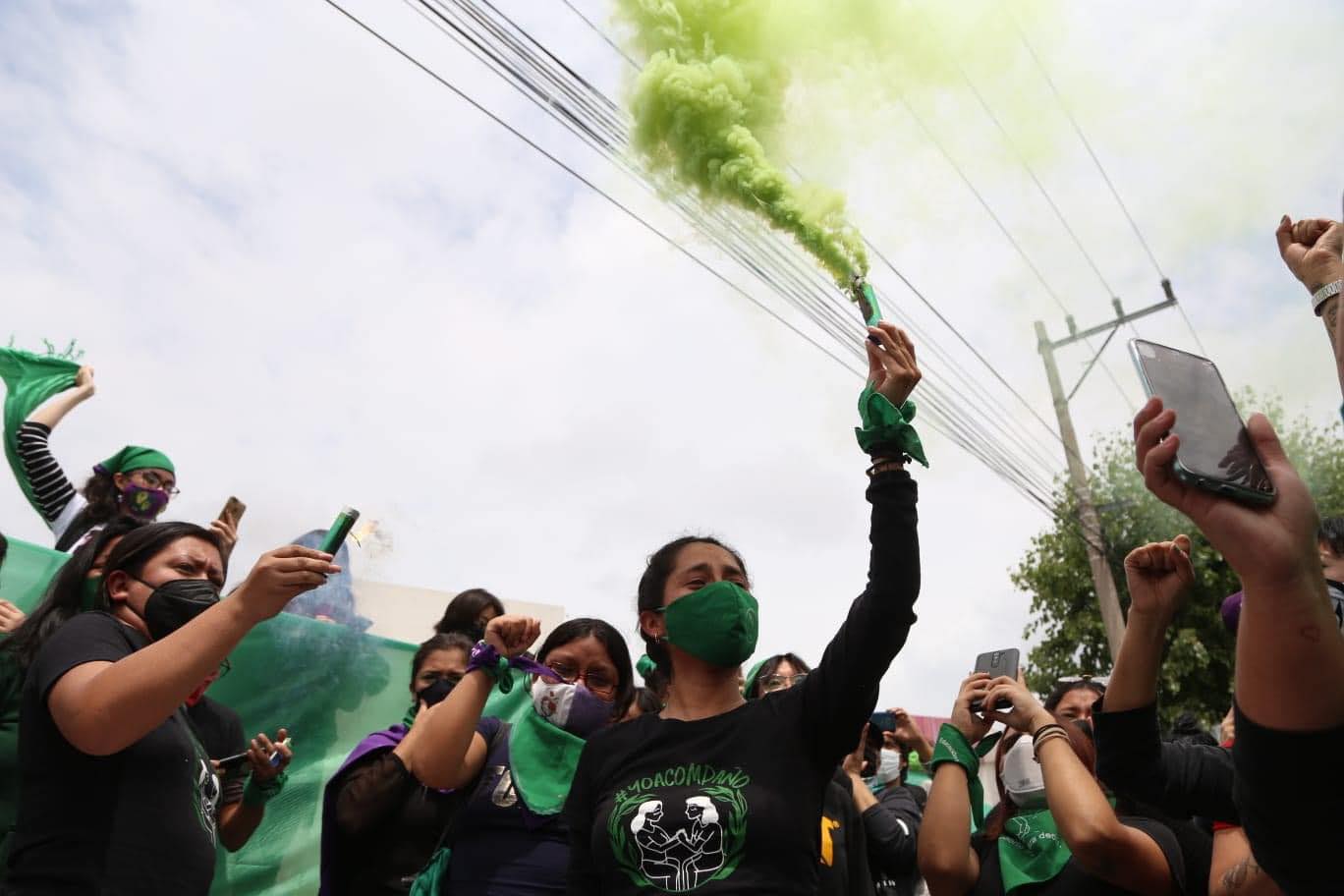 How have movements brought visibility to feminist issues in Mexico?
The cries of anger, pain, joy, and sisterhood on the streets have certainly placed the feminist movement at the center of public attention as a strong and necessary movement that is requesting radical changes in life as we know it. We can say for sure that this is not going unnoticed! We are everywhere.
That visibility is bringing about so many changes in such a short time. Our voices represent a spirit of joyful rebelliousness and righteous rage!
What would you like the audience to know about your work?
We would like them to know that we are passionate about what we do, and that we are here to assist them with anything they need. That we will keep on fighting for sexual and reproductive freedom, that we are not tired of demanding because we cannot settle for less. From Hidalgo, Mexico, RAMONA is accompanying you!
La forma en que el movimiento «Marea Verde» obtuvo un logro histórico por el derecho al aborto en México
El movimiento Marea Verde que lucha por el derecho al aborto sigue avanzando en toda América Latina. Inmediatamente después del histórico logro en Argentina, la Corte Suprema de México declaró inconstitucional la penalización del aborto, lo que sentó las bases para que se convirtiera en el país con más habitantes en América Latina que legaliza el aborto. En una conversación reciente con el Fondo Global de Mujeres, Di RAMONA, que es una agrupación con quien colaboramos que trabaja para extender el acceso al aborto en todo México, nos dijo qué fue lo que hizo posible obtener este logro, lo que está en juego ahora, y explicó por qué está atenta a lo que está sucediendo en Texas.
Entrevista editada y resumida.
Cinthia Carvajal: ¿Qué significa este logro para las personas que pueden gestar? ​
Di RAMONA: Es trascendental. Significa el reconocimiento de un derecho básico para todas y todes. Significa que se salda una deuda histórica con nuestros derechos sexuales y reproductivos...pero también, significa que viene muchísimo trabajo por delante para garantizar el acceso a este derecho para que todas las mujeres, las niñas, las adolescentes y otras personas con capacidad gestante sepan que el que puedan autodeterminar sus destinos es una realidad y que nada ni nadie puede obligarles a maternar si no lo desean.
¿Quiénes son más beneficiades con estos avances? ¿Quiénes son más afectadas con le criminalización del aborto? ​
Quienes más nos beneficiaremos, desde luego que somas todas y todes, pero particularmente aquellas personas que anteriormente, por ejemplo, no tenían acceso al misoprostol, ya sea porque desconocían su uso o tenían limitaciones económicas para adquirirlo o estaban imposibilitadas de movilizarse a Ciudad de México, quienes no hablan castellano, quienes no tenían acceso a un teléfono inteligente para poder contactar a una acompañante, personas que viven con alguna discapacidad, en situación de calle, la lista sigue y sigue...pues si bien las colectivas y organizaciones feministas trabajamos duro día con día para garantizar el acceso a un derecho que nos ha sido negado, aún hay muchísima población a quienes no hemos podido llegar porque la necesidad es gigantesca; hoy en día se abren las puertas para que quien así lo desee, sepa que puede acudir a cualquier hospital y solicitar un aborto voluntario en las primeras 12.6 semanas del embarazo, sin costo alguno, de forma segura y completamente legal.
Sabemos que no existe un perfil de la persona que aborta, pero sí de aquella que es criminalizada: mujeres empobrecidas, racializadas, de la periferia, pero ya no más. La sentencia de la Suprema Corte de Justicia de la Nación, este pasado 7 de septiembre reconoce por fin, y con todas sus letras que el aborto es un derecho, no un delito, y que solamente quien se encuentra gestando tiene el poder de decidir si quiere continuar o no un embarazo.
¿Como cambiara el trabajo por el derecho al aborto después de esta decisión de la Corte Suprema? ​
Las acompañantes seguiremos aquí, donde siempre, dispuestas a apoyar a quienes nos busquen para orientar sus procesos de aborto de forma amorosa y empática. Con despenalización legal o no, las acompañantes seguimos siendo necesarias para procedimientos dignos y autónomos.
Cambiará en el sentido de vigilancia; Estados Unidos y la situación en Texas nos demuestran que no podemos bajar la guardia aunque estemos atravesando por victorias. Hay mucho trabajo por delante, pues la despenalización legal del aborto no garantiza una pronta despenalización social: necesitamos normalizar a los procesos de aborto como seguros, normales, saludables, responsables y parte de la vida reproductiva de las personas con capacidad gestante.
Por otro lado, recordar que la despenalización legal hasta la semana 12.6, es recién el piso mínimo de dignidad que nos merecemos, este solo es el inicio; hay mucha lucha por delante hasta alcanzar una despenalización total donde podamos tener un contexto que garantice abortos libres, autónomos y dignos y felices.
Como han influenciado las marchas feministas la opinión del público sobre el aborto? ​
Muchísimo, definitivamente los gritos de rabia, de dolor, de gozo, de sororidad en las calles han puesto en el ojo público al movimiento feminista como un movimiento fuerte y necesario que está exigiendo cambios contundentes en la vida como la conocemos. Si bien hay opiniones buenas y opiniones malas al respecto, lo que sí es definitivo, es que no está pasando desapercibido: estamos en todos lados.
Y es esa visibilidad la que está generando tantos cambios en tan poco tiempo. ¡Por la alegre rebeldía y la digna rabia!
¿Qué les gustaría que las audiencias supieran sobre su trabajo? ​
Que nos apasiona lo que hacemos, que sepan que aquí estamos para lo que necesiten. Que seguiremos luchando por sexualidades libres y dignas, que no nos cansamos de exigir porque no nos merecemos menos. Desde Hidalgo, México, RAMONA les acompaña y pronto, muy pronto en todo México y América Latina, ¡también Será Ley!