Lehna Huie
MULTI-DISCIPLINARY ARTIST | USA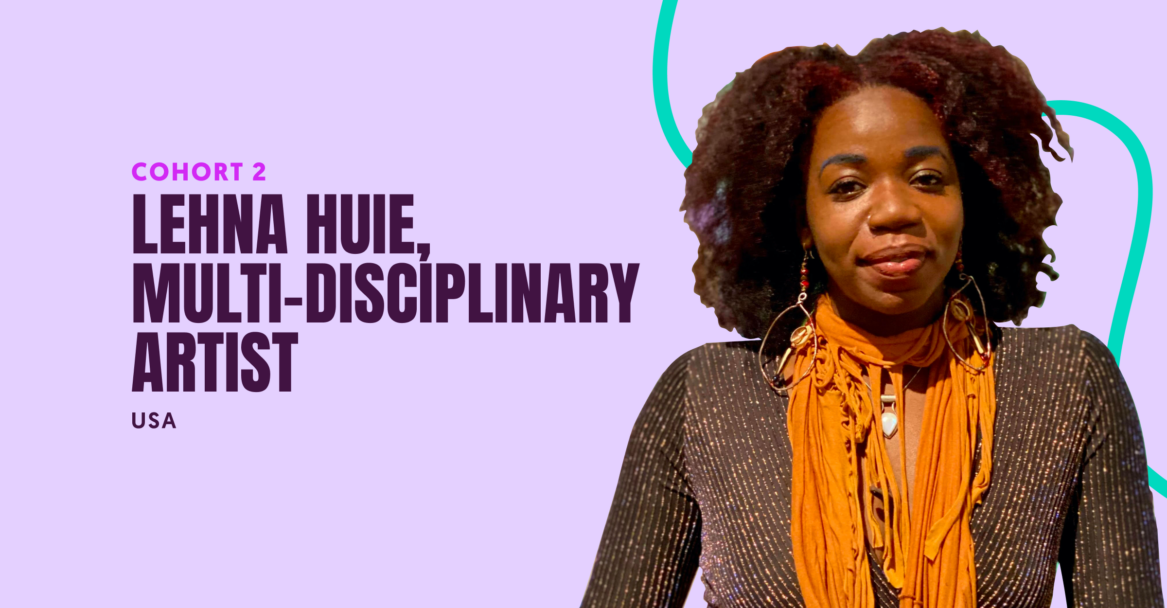 Lehna Huie (she/her/hers) is a multi-disciplinary artist of Jamaican heritage born in New York City. Through her work, Lehna  is committed to uplifting stories of Black identity as a means to explore international connections among the Pan African and Caribbean Diasporas. She weaves multimedia patchworks expressing vignettes of the self, familial ancestry, and global Black history—tracing to source, while in dialogue with notions of liberation, migration, and decolonization. See more of Lehna's work on her website, follow her on Instagram, and read a short interview with Lehna below.
Lehna Huie

When art is inclusive and accessible to people of all generations and backgrounds, it welcomes deeply transformative processes which radiate far beyond the space it is held.
How would you describe your artistic practice amplifying social movements in your communities and/or those your work is concerned with?

My artistic voice, rooted in truth-telling, ritual, and decolonization, helps me to better understand, honor, and record the psychology of my family and community's cultural memory. My purpose has deepened in knowing that my work as a story keeper is part of a larger continuum. A large part of my practice is centered on collaborative advocacy for reproductive justice. Trained as a full-spectrum doula, my community work channels the arts to uncover the complexities and discrimination that birthing people and mothers who are Black, Indigenous, and people of color face. Through my art, I investigate how medical apartheid plays a role on our daily lives.

What do you hope to achieve through this award?

I hope to cultivate meaningful lifelong connections with other artists and changemakers through this program. The award will support the advocacy work I am doing on behalf of the subjects I share in my work. It will also support the fabrication of my current works in progress.