Mona Benyamin
FILMMAKER | PALESTINE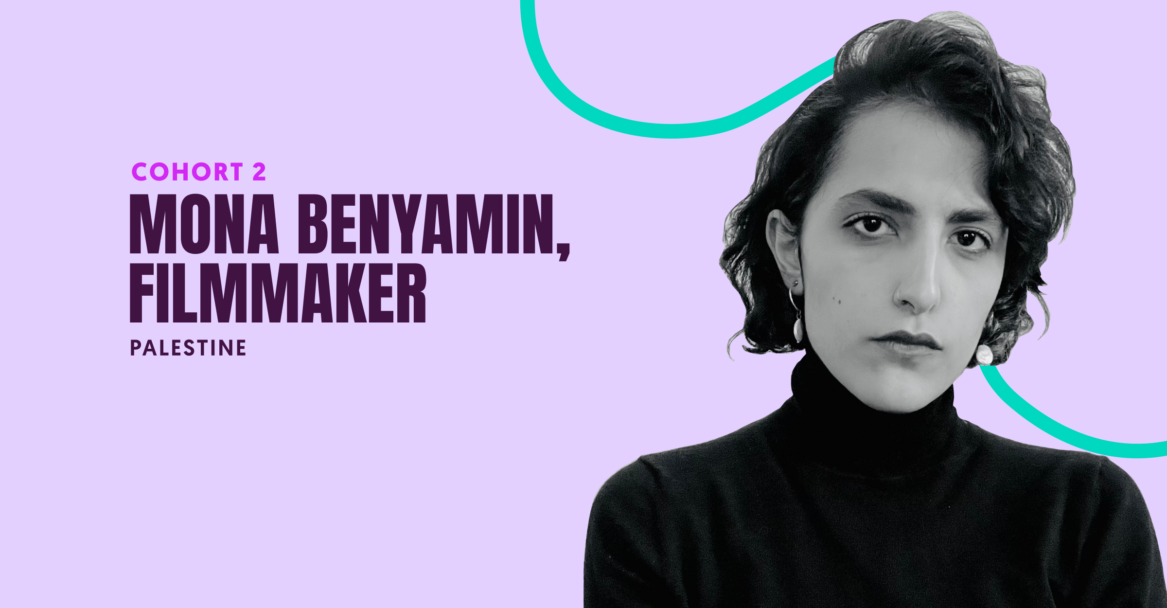 Mona Benyamin (she/her/hers) is a Palestinian visual artist and filmmaker based in Haifa. In her works, she explores intergenerational outlooks on hope, trauma, and questions of identity. Her recent video works have been screened—among others—at MoMA, Another Gaze, Sheffield DocFest, and Columbia University. Explore Mona's website to learn more about her work, and read a brief interview with Mona below.
Mona Benyamin

I believe that through storytelling, we may gain the freedom we desire. Coming from a place like Palestine, where your voice is constantly silenced, and your history is under an active threat of erasure, storytelling becomes one of the most effective tools of resistance.
What role do you think art can play in social change, activism, and movements?

The minute that you have a curious audience—so much is possible. Our memories are constructed through narrative, sound, image, colors, and I do believe that through triggering the most basic human senses, small changes in perception can follow. I believe that art can create moments of reflection about the current present which we live in, which can potentially shape the way we think about our realities and futures.

 

How would you describe your artistic practice amplifying social movements in your communities and/or those your work is concerned with?
I see my practice less through the lens of activism per se but more through the lens of resistance. I am interested in how my works can appeal to the curious nature of the local communities—be it from Palestine or the rest of the Arab world—and push them towards reflecting on the mental outcomes of the different forms of oppression we live through and wish to fight against. In that sense, creating narratives that focus on marginalized stories and repressed mental states is a form of reshaping thought and memory which can indirectly provoke action from the viewer.