Growing "Popular Feminism" in Brazil, Despite Conservative Crackdown
Posted on October 26, 2017
Following the 2016 removal of Brazil's first woman president in what many refer to as a coup, women's rights have come under fire. The new administration, under conservative president Michel Temer, seeks to eliminate a woman's right to choose by criminalizing abortion in all circumstances. Additionally, new proposals by the government would restrict sex education and contraceptive-access, criminalize LGBTQI people, and limit women's access to basic health care. The anti-woman agenda has a particularly harsh impact on the rising number of women in poverty which disproportionately affects Afro-Brazilians.
In this hostile context, Global Fund for Women grantee partner SOS Corpo—Feminist Institute for Democracy, a leading defender of human rights and democracy since 1981, is building on its vast experience in promoting women's rights while at the same time adapting its strategies to face new challenges. The organization has had to shift gears from pushing for advances in reproductive and sexual rights, to mass mobilization to prevent a rollback of women's rights. While the threats have intensified, they've achieved major breakthroughs in building grassroots women's movements, linking organizations, and supporting new expressions of feminism in Brazilian society. Veronica Ferreira of SOS Corpo explains, "We face a contradictory situation. On the one hand, we have these strong expressions of misogyny and conservatism in society, but at the same time we're seeing a very powerful surge in feminist organizing, especially among groups of young people."
SOS Corpo trains, informs, and strengthens this feminist organizing. Based in the capital city of Recife, the organization works mainly with women from poor urban and rural areas of the state of Pernambuco. It concentrates efforts on supporting women who suffer the most from inequality and attacks on women's rights—black women, youth, lesbians, and indigenous women.
This focus on popular sectors stems from their concept of feminism. "We believe in feminism for social transformation, what you could describe as 'popular feminism'—anti-systemic, anti-racist feminism—and from there we focus our work on movements in the most marginalized sectors," Ferreira notes.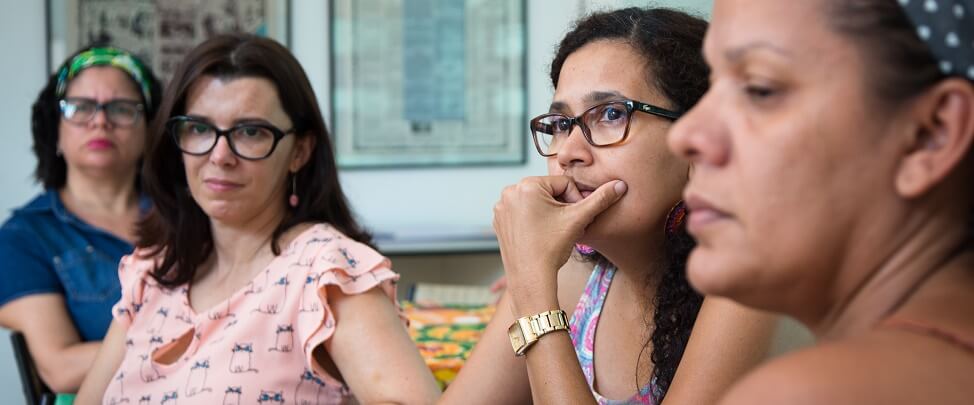 To effectively defend and exercise sexual and reproductive rights, SOS Corpo combines support for local grassroots organizations with actions and networking at the state, national, and regional levels. They also carry out critical research, organize local and national protests and campaigns, push for legislation that guarantees women's rights, and promote feminist values through popular education and social media.
Since conservative forces came to power, SOS Corpo has had to rethink traditional political strategies centered on pressuring the government to expand and guarantee women's reproductive rights. The Temer administration and its allies, including fundamentalist churches and conservative politicians, have gone on the offensive against these rights. Current legislative proposals would further criminalize abortion and declare a "Statute of the Unborn" to establish a legal definition of "life from conception." These restrictions are proposed even as the country is still contending with the Zika epidemic, limiting women's choices even further.
"This is a huge step backwards, in the name of the unborn," Veronica notes. "Women's lives—women who are here now, who live, who suffer pain, who have so many problems—are considered of no value to these sectors." She also notes that the 20-year freeze on spending levels, including public health care, denies resources that are essential to well-being and the exercise of sexual and reproductive rights.
SOS Corpo published a list of pending national legislation that would effectively wipe out women's right to choose, along with a blunt warning: "The attacks on women are terrifying, and aim at eliminating the hard-fought gains of the organized movement in our fight for full reproductive self-determination."
While fighting to stop the legislative offensive, the challenge has been to develop new practices and strategies. With conservative gains in local, state, and federal governments, machismo has risen in a political atmosphere that legitimizes attacks on women.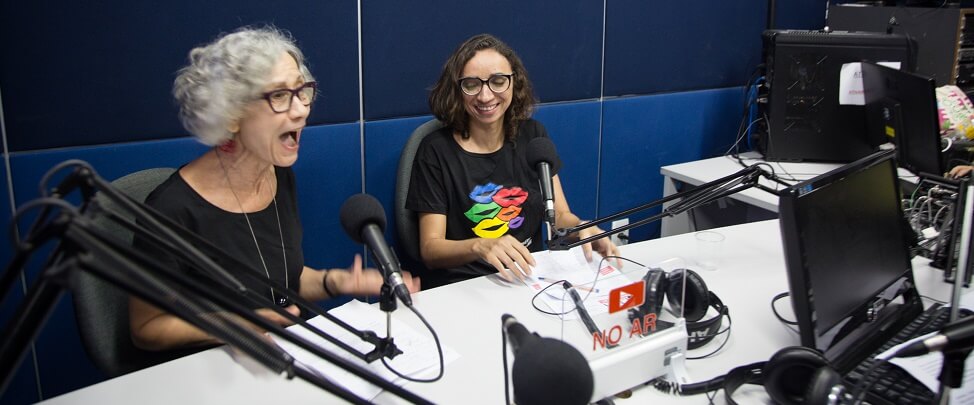 This has obliged the organization to shift the battlefield from the halls of power, where women are increasingly barred, to the streets. "With the coup, we have to build grassroots resistance, deepen dialogue with the population, build day-to-day organization, create more links, and do more political training to understand what's happening in the country and the world," Ferreira states.
SOS Corpo meets the challenge head-on by going out and talking to people openly about abortion and women's rights and offering information to counter lies and prejudices. One big challenge is the stigma surrounding these issues. "There's a lot of prejudice and stigma, especially around abortion. We're seeing a situation that forces the issue underground, people don't talk about abortion," Ferreira reports. "With the advance of the right in Brazil, it's more clandestine than it was 20 years ago. And that makes it a more solitary experience for the women."
Their approach to overcoming that stigma is simple, explains Ferreira. "When we hold our workshops and courses with groups, we start out with: 'OK, let's take a look at who are the women who abort. Do these women deserve to be in prison?' When we start by reflecting on daily life and the specific situation of women close to us, we can see the potential of education for changing attitudes."
Another challenge is that more stigma and criminalization means more risk for activists. SOS Corpo has developed workshops on personal security, taking care of oneself and others, and protection. Sharing practices and information with women's organizations in other parts of Latin America has been especially helpful. They work with several regional organizations, like the Marcosur Feminist Network where they've launched a new campaign against fundamentalism.
SOS Corpo reaches thousands of Brazilian women through their workshops, talks and classes, research and publications, and online forums. They believe fighting for reproductive and sexual rights is inseparable from the broader resistance taking place in Brazil today. It's this resistance that has given the feminists new energy. "There's been greater unity among us now," Ferreira concludes. "And there's power in these new expressions of feminism that's very encouraging."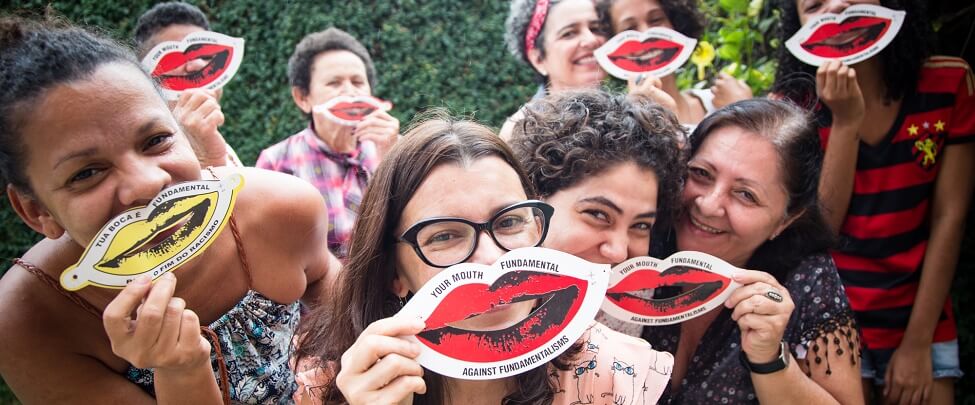 Photography by Mabel Feres Cavalletti for Global Fund for Women.
The attacks on women are terrifying, and aim at eliminating the hard-fought gains of the organized movement in our fight for full reproductive self-determination.

Veronica Ferreira, SOS Corpo