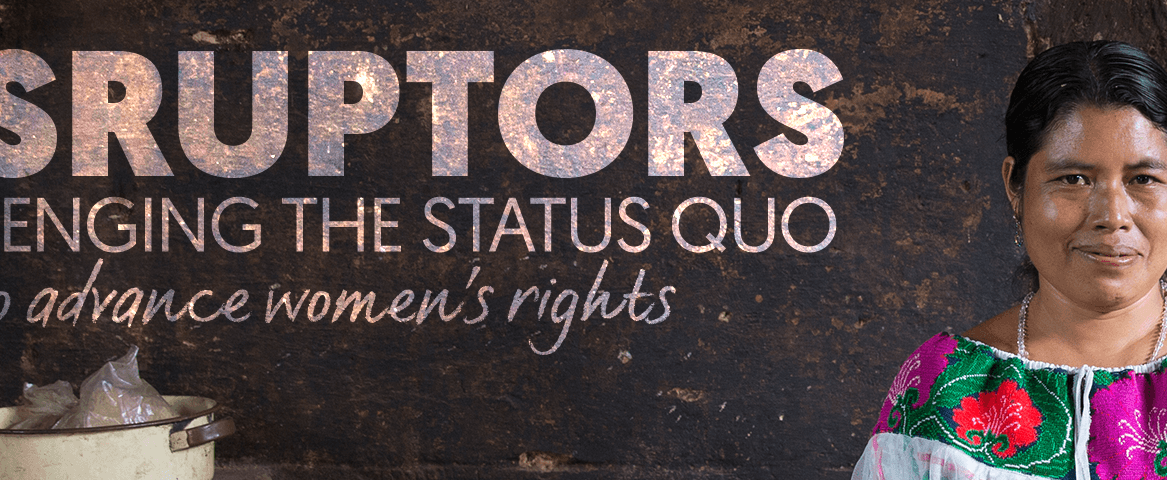 Global Fund for Women has a long history of supporting women who are disrupting the status quo and building powerful social movements for women's rights.
From creating secret schools for girls in Afghanistan to launching the first-ever women's fund in Mexico to get more money to grassroots women's groups, meet five bold women driving real change in their communities, countries, and around the world. Five disruptors taking risks for bigger gains for women's human rights.
At the core of each of these case studies is a fundamental principle that inspired Global Fund for Women's founders that continues to drive our work today: trusting grassroots women leaders to innovate and to do what's best for their own communities. With trust, partnership, and funding, Global Fund for Women enabled the five groups spotlighted in Disruptors to create meaningful and lasting change for women's human rights.
Share these powerful stories of #Disruptors and join the conversation. What are your ideas for bigger gains for gender equality?
Checkout our action toolkit for 8 ways you can help make a difference now for women's rights. Donate to help more innovative ideas, solutions, and possibilities from grassroots women's groups grow and make an impact.