This International Day of the Girl, Girls Lead in Tech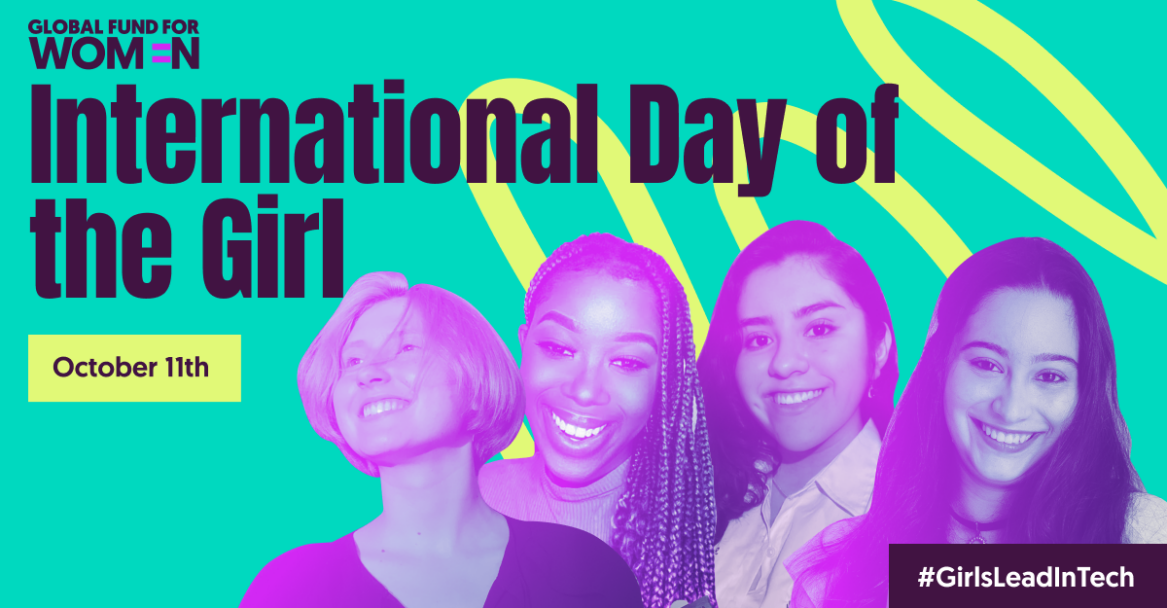 By Aissata Sall
Last week, a whistleblower testified to US Congress about failures at Facebook, including that Facebook knows Instagram is toxic for teenage girls and that its algorithms promote harmful content, particularly around body image. We need an investigation of the data presented by the Facebook whistleblower—moreover policymakers should enact regulations holding tech companies accountable. Many—including those who are most impacted by tech and algorithmic injustice such as young people, Black women, and women of color—have critiqued Facebook and other tech platforms for years.
This International Day of the Girl, we are lifting up their voices with a new #GirlsLeadInTech campaign.
Girls around the world are using tech to advance gender justice, and demanding that tech works for gender justice, not against it.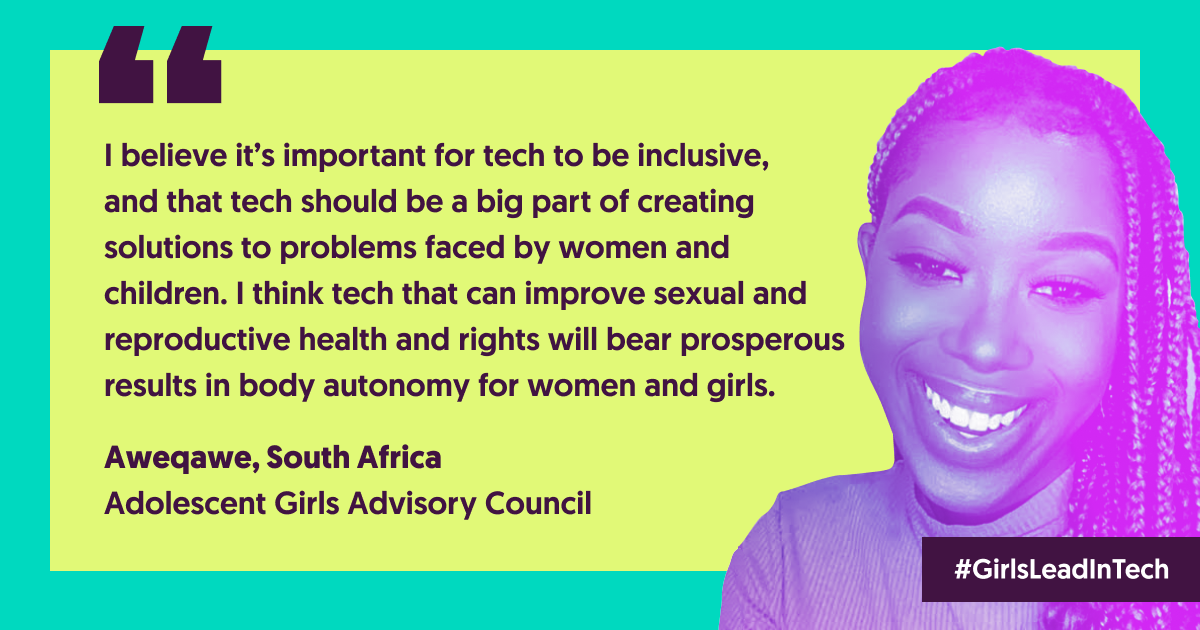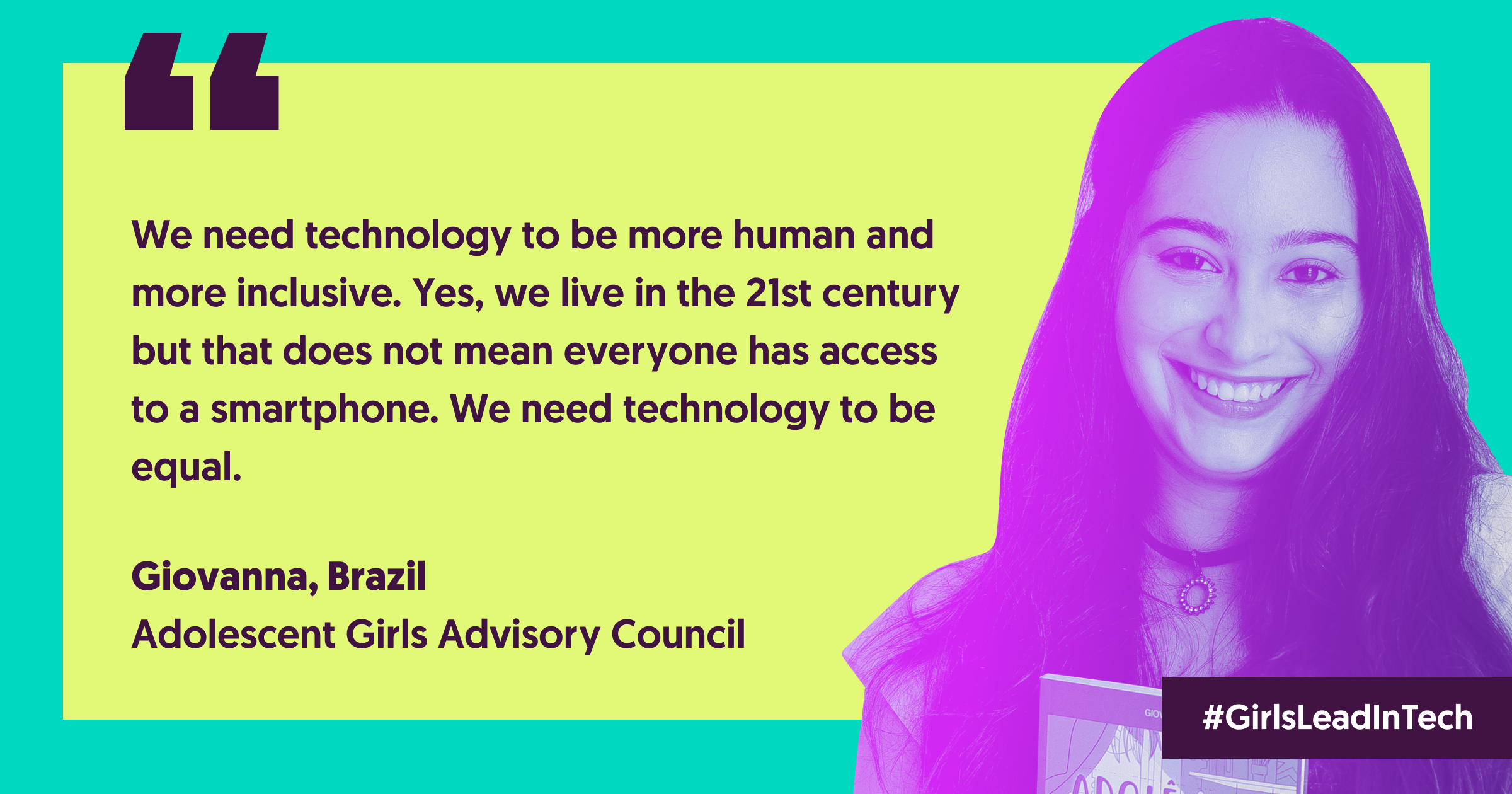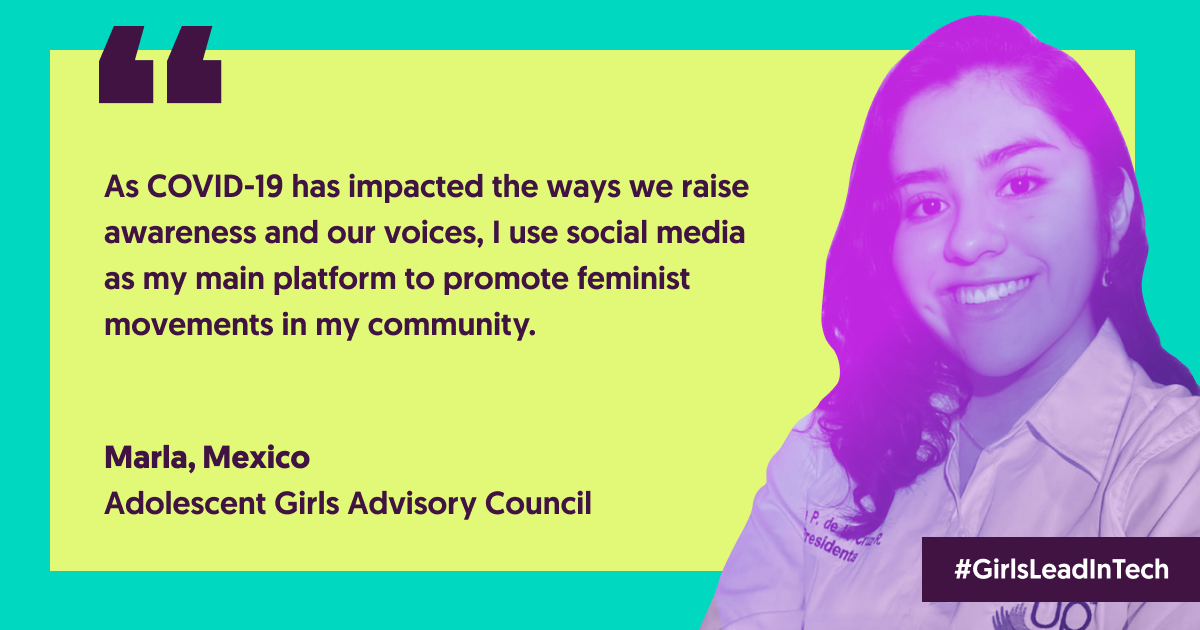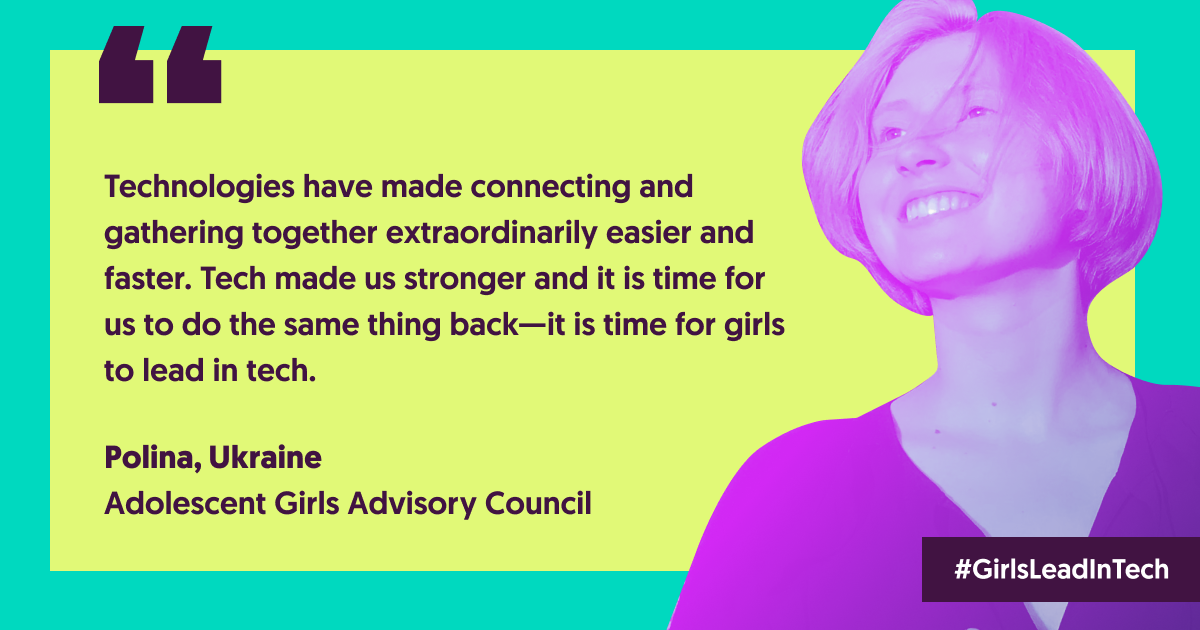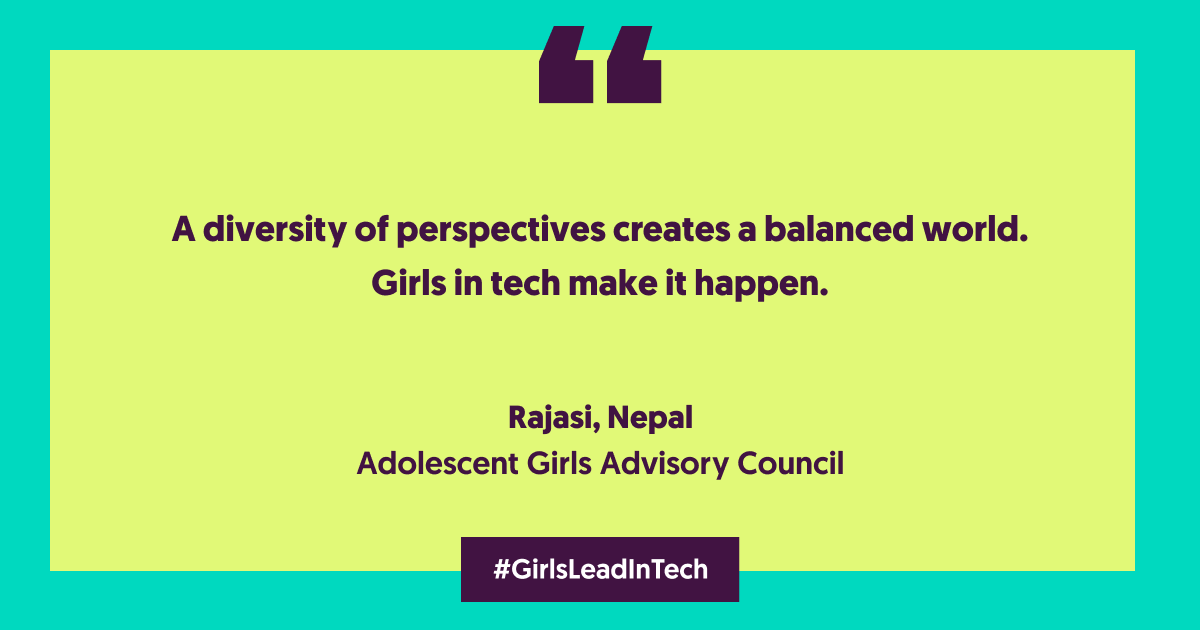 Members of Global Fund for Women's Adolescent Advisory Council (AGAC)—Polina, Aweqawe, Marla, Giovanna, and Rajasi—join voices from all around the world today to highlight how #GirlsLeadInTech. Girls, young women, and non-binary youth are determined that technology and innovation be keys to the world they wish to live in: tools for freedom of expression, for mobilizing, for creativity and joy.

And they are putting these tools to good use—young people are relying on digital spaces for their activism and movement-building work more than ever before. Throughout the COVID-19 crisis they have increased online organizing, created spaces for solidarity and convening, built digital networks and communities—all while navigating growing authoritarianism, ongoing colonialism, patriarchy, and ageism in their everyday lives and online.
Giovanna, Brazil

We need technology to be more human and more inclusive. Yes, we live in the 21st century but that does not mean everyone has access to a smartphone. We need technology to be equal.
Young activists know that movements can harness technology for gender justice. But they also know acutely that today's technology systems bring very real risks.
Increased online organizing and advocacy have exposed girls to unprecedented levels of online harassment and cyber-attacks. Over 50% of young women and girls across the globe said they have experienced online abuse, including threatening messages, sexual harassment, and the sharing of private images without consent. A full 87% said that the problem is getting worse.
Technology has been used by governments and corporations to spread misinformation, to facilitate online violence and algorithmic bias, and to surveil, control, and criminalize. Young activists have been targeted and prosecuted for simply sharing information online.
The digital gender gap is actually growing in many Global South countries. The proportion of female inventors worldwide has almost doubled in the last 20 years—but it is still only 13%. And there are still many girls who do not have access to technology, over half of women and girls are not online worldwide.
These trends are not inevitable. The AGAC members behind a #GirlsLeadInTech campaign are powerful activists from South Africa, Brazil, Mexico, Ukraine, and Nepal. They are demanding free speech, privacy, and safety from online violence, digital surveillance, and censorship. This requires transparency and accountability from governments and the tech industry.
of young women and girls across the globe said they have experienced online abuse.
Girls have been at the forefront of many of the world's most influential social justice movements often prompting unprecedented progress. Today's young activists are digital natives using tech as an instrument to power change. They see the tech's full potential and want to disrupt, re-envision, and reclaim technology and innovation.

For example, the MIFALI movement, which Global Fund for Women supports, uses social media to raise awareness of the injustices Cameroonian girls face while providing a platform where girls can come up with solutions to address these issues. It mobilizes girls, young women, and boys across Cameroon in innovative ways that are truly intersectional and intergenerational, creating both digital and in-person spaces to collectively organize, advocate, and lead transformational change.

We need to follow girls' lead with funding and advocacy to transform harmful gender norms that are perpetuated in tech. They are global activist leaders of today and tech builders of the future and I am excited about the world they are creating.

Please read their reflections on Global Fund for Women's Instagram  and join Latanya Mapp Frett, Deena Shakir, and others in sharing how #GirlsLeadinTech!

2019 International Day of the Girl: Adolescent Girls Speak Out!
On International Day of the Girl, we celebrate the brilliance of girls around the world who are raising their voices, leading movements, and challenging the status quo. Now more than ever, Global Fund for Women believes that adolescent girls must be recognized and included in the fight for gender justice so that their collective voices, innovation, and power can fuel movements around the globe. This year we're spotlighting the voices of girls working with grantee partner Women for a Change Cameroon, which provides leadership trainings and comprehensive sexuality education workshops to girls and young women. Women for a Change Cameroon is supported under Global Fund for Women's Adolescent Girls Fund—an initiative that strengthens girl-led movements.
Shifu Anicette Bery, Age 16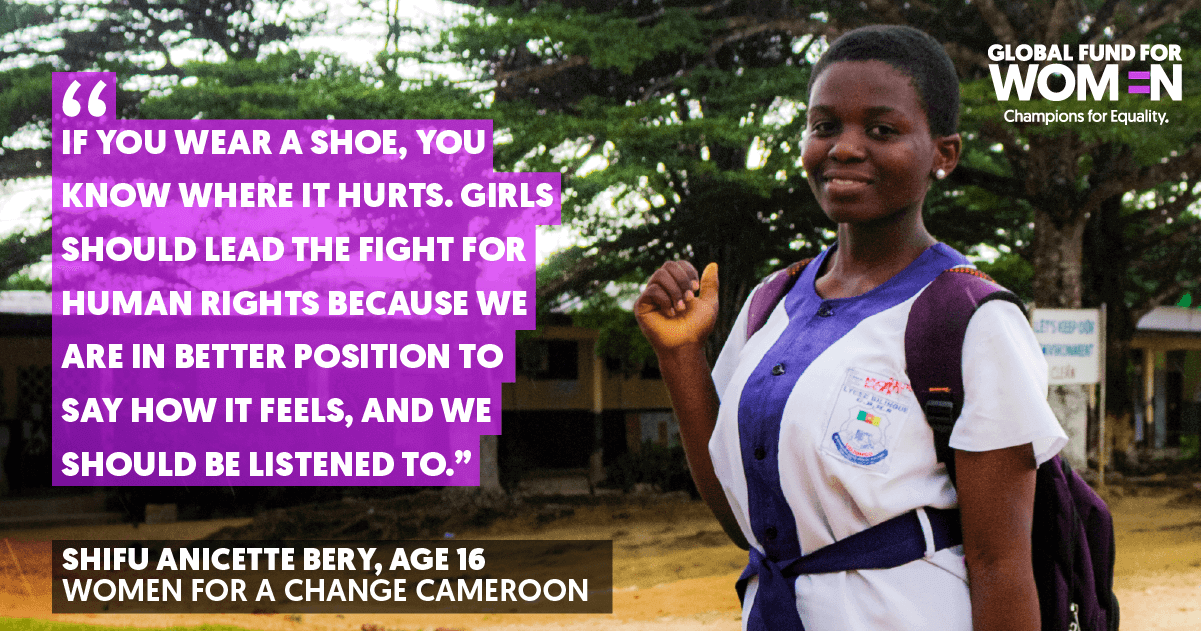 Munsho Noela Yinkfu, Age 17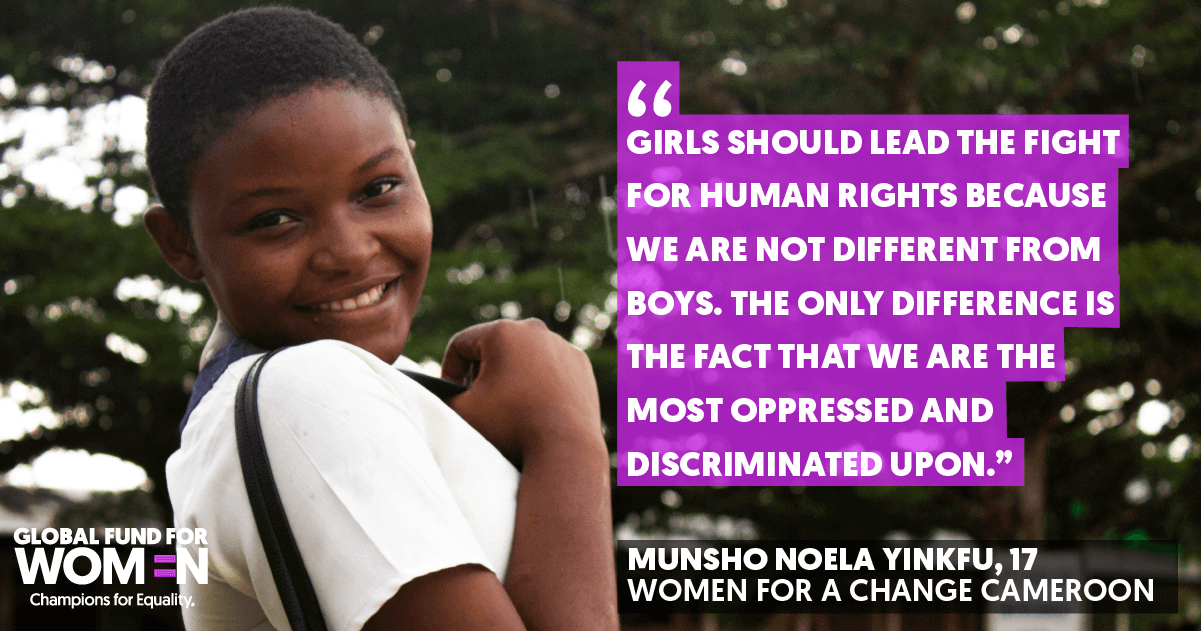 Ngouffo Enow Dioline, Age 15
Gwierem Relindis Choclet, Age 19