How It Started: When Need Becomes Opportunity
By Sangeeta Chowdhry, Senior Program Director for Economic Justice and head of the Young Women's Leadership Initiative
Sustaining women's movements requires amplifying the leadership of a new generation of activists. This sentiment was echoed loudly by feminist activists from India, Bangladesh, and Nepal in a convening Global Fund for Women organized in Sri Lanka nearly four years ago. With support from the Kendeda Fund, we invited feminists from 30 South Asian women's rights organizations to Colombo, Sri Lanka, to reflect on the state of women's movements in five South Asian countries and the region, with the goal of a clearer understanding of the contexts in which we work and a critical reflection of our strategies.
Despite varied landscapes for women's rights in Bangladesh, Nepal, Pakistan, India, and Sri Lanka, one need was clear across all countries: supporting women's organizations and movements to create and implement strong leadership development strategies, with an emphasis on building multi-generational leadership.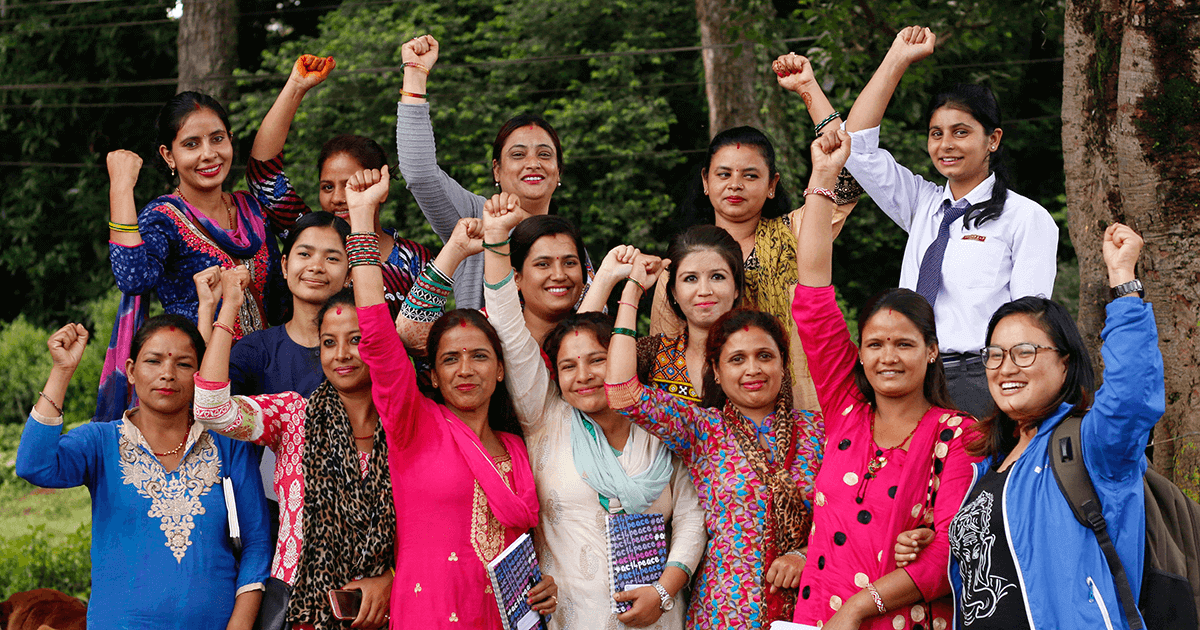 In response to what we heard from our grantee partners about this need, Global Fund for Women decided to create an initiative to support the next generation of feminist leaders and strengthen the future of women's movements. In partnership with our anchor partner CREA—a human rights organization based in India, which has more than 15 years of experience in advancing feminist leadership—we developed a blueprint for building a strong feminist leadership pipeline of young women leaders in the region.
In 2016, Global Fund for Women launched a three-year pilot program—the South Asia Young Women's Leadership and Mentoring Initiative—in collaboration with CREA and with funding support from the Kendeda Fund. Grounded in concepts of movement building, feminist mentorship, women's transformative leadership, and capacity building, the initiative was designed to support and strengthen the leadership of 30 young women in India, Bangladesh, and Nepal. We have since expanded this pilot to East Africa (Kenya and Tanzania) with funding support from the Bill & Melinda Gates Foundation and in partnership with Akili Dada in Kenya.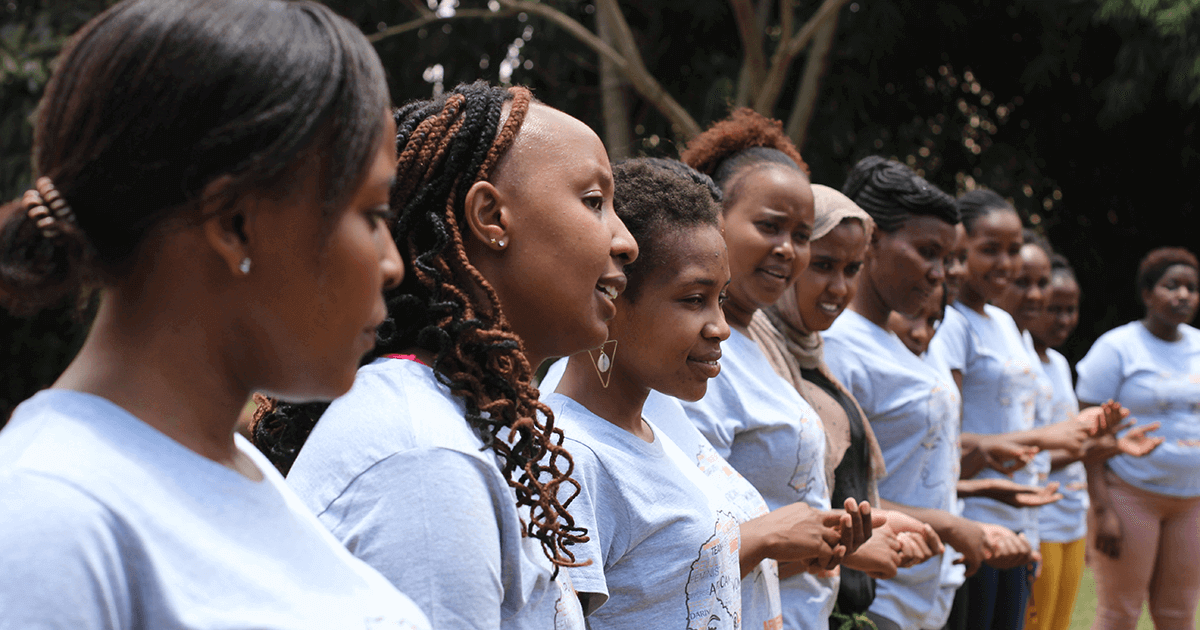 The Model
By investing in the development of a cohort of young women leaders—with a strong support network that includes their organizations, peers, and mentors—the Young Women's Leadership Initiative will strengthen the leadership pipeline for local women's movements. Through this initiative, we seek to strengthen the leadership of young women (age 35 and under) who are working in women's organizations and are actively engaged in community activism.
Recognizing the multilayered nature of the challenges that young women face to their participation, this program is providing a diversified support structure from which these young women leaders (YWLs) can build on their potential, establish their unique voice, develop strategic relationships, and lead efforts for movement building and social transformation. The program model combines feminist mentorship, capacity building, peer learning, and networking that fosters intergenerational exchange. The program provides young women leaders with the tools they need to become visionaries and change makers in their communities.
Feminist mentorship: This program is piloting an innovative concept of feminist mentorship and partners each young woman with a team of mentors in each country. That allows for monthly engagement over the course of the three years of the initiative
Capacity building: YWLs participate in a Training of Trainers which empowers them to address complex inequalities from a grounding in concepts focused on power, patriarchy, movement building, and feminist leadership. They engage in creative dialogue with their peers, and disseminate these skills and concepts to other young women in their communities.
Convenings: Each year, YWLs convene with their peers, mentors, and CREA. These convenings further strengthen their relationships, enhance mutual learning and exchange, and create fertile spaces where these different actors can collectively strategize to address challenges to young women's participation in the movement.
Community action plans: Each YWL is tasked with creating and leading their own social justice project that builds the capacity and leadership of 10 other young women in their communities—thereby creating a ripple effect of social change.
Our goal is to create an enabling environment for young women to grow their strategic visions, establish their unique voices, and enhance their organizing capacity for social transformation. With reinforced leadership abilities across diverse issues, we are looking to a future where our young women change-makers are better able to advance feminist rights and freedoms, and, critically, sustain their movements over time.