5 Women Human Rights Defenders on Their Work
Women human rights defenders around the world work tirelessly to challenge violence against women, advance sexual and reproductive health and rights, and create economic justice for women. While women doing this work face the same threats as other human rights defenders, including surveillance, false charges, and violence, they also face threats due to their gender. Women human rights defenders often encounter intensified threats when their work challenges male dominance in society.
For International Women Human Rights Defender Day on November 29, we recognize that if we want to make the world better for women and girls, we must acknowledge those who defend women's human rights every day. Global Fund for Women honors the organizations and individuals who speak up and put themselves on the line to defend our rights and freedoms. Join us in celebrating women human rights defenders by sharing these 5 quotes from courageous women fighting for progress and dignity!
Khalidat Hussein, Tadomon, Lebanon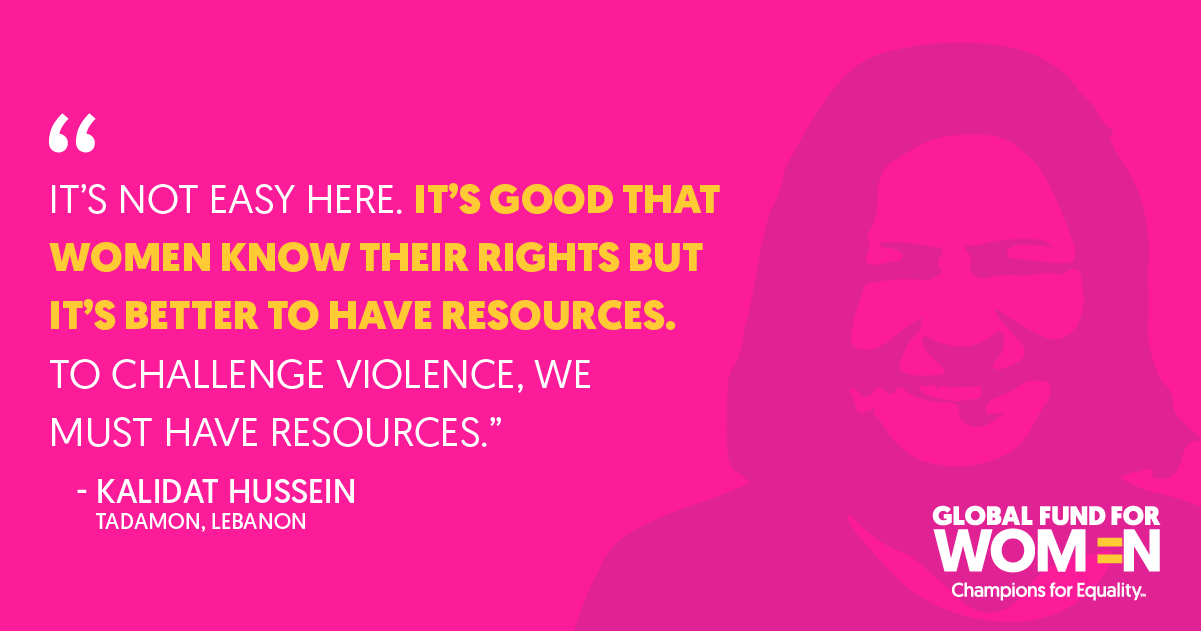 Shreen Saroor, Mannar Women's Development Federation, Sri Lanka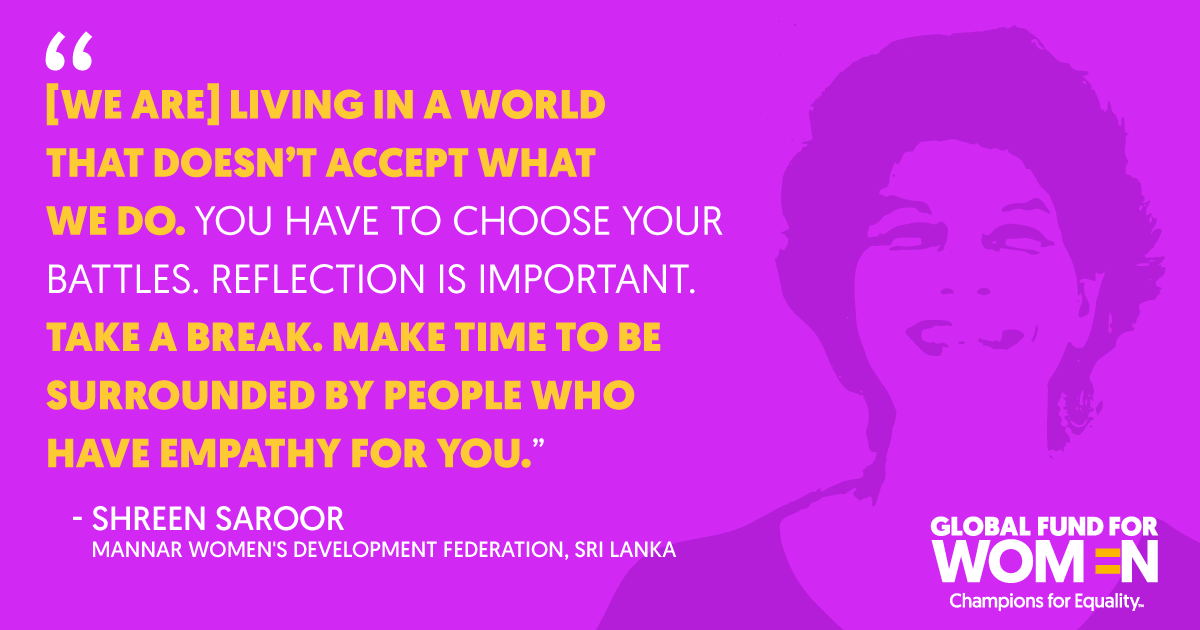 Hannah Foster, African Center for Democracy and Human Rights Studies, The Gambia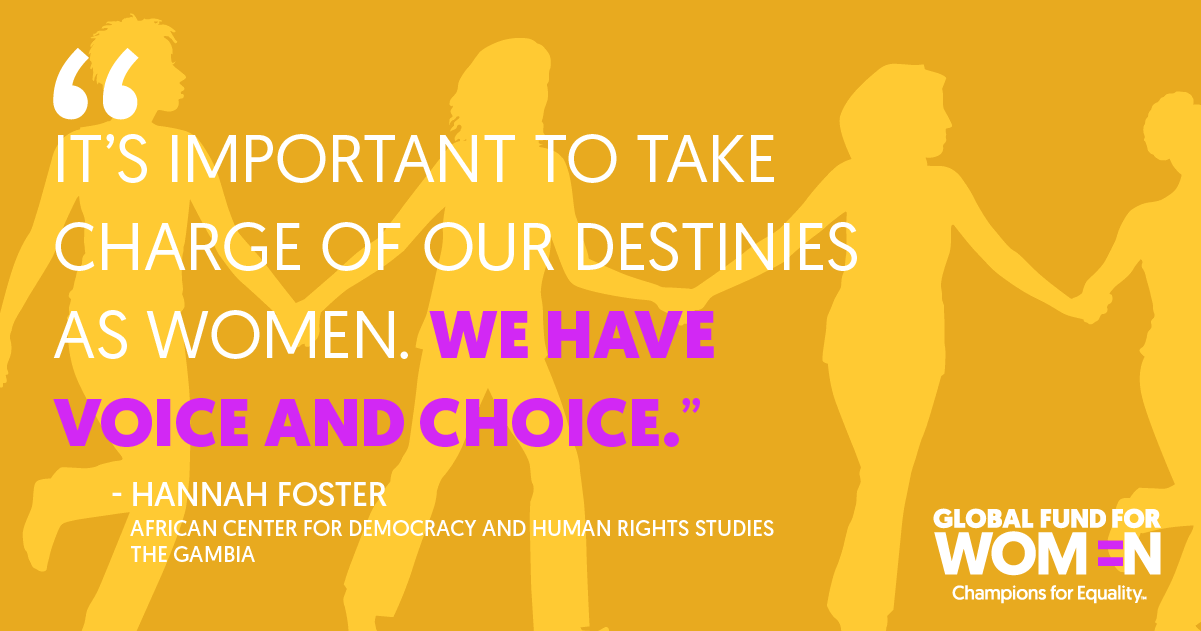 Nedal Al Salman, Bahrain Center for Human Rights, Bahrain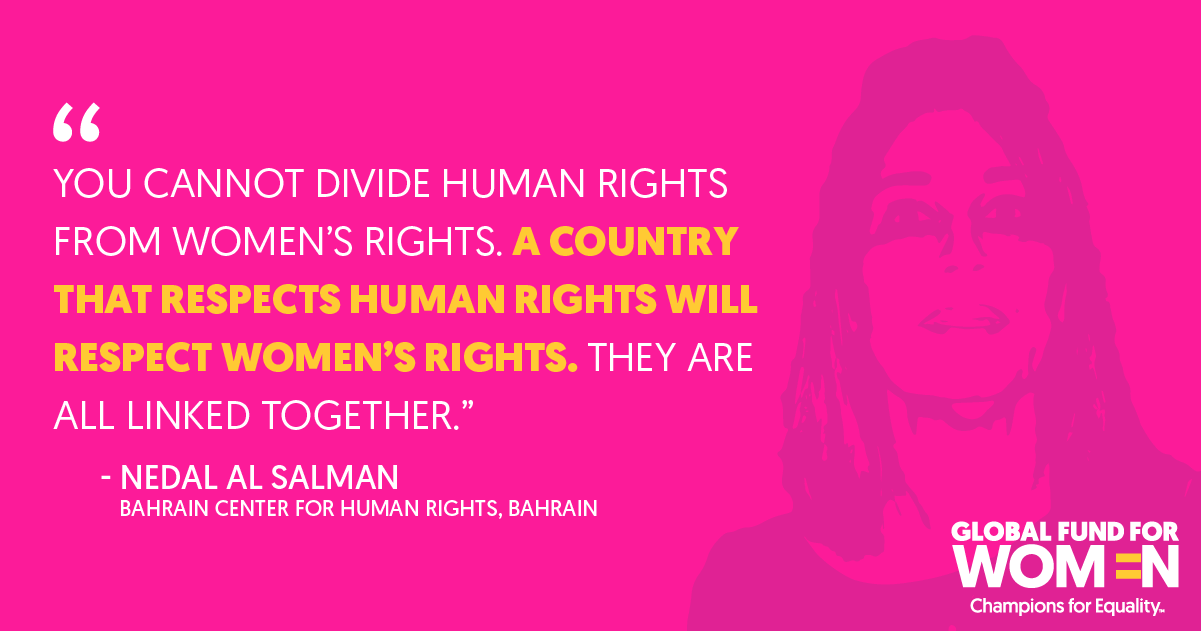 Zainah Anwar, Sisters in Islam, Malayasia