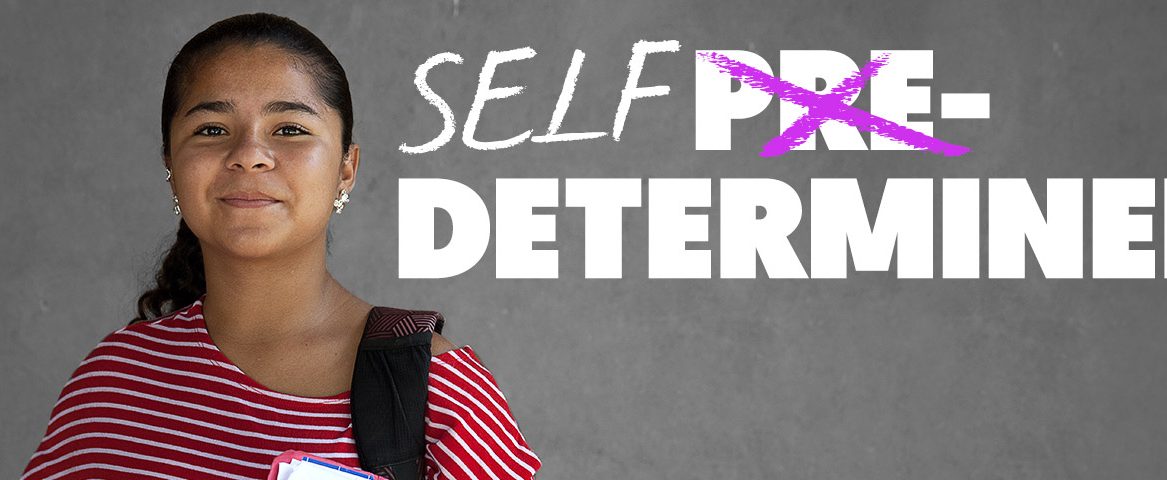 "The stories of these brave and determined women inspire us everyday to redouble our efforts until true equality is achieved." - Musimbi Kanyoro, President & CEO, Global Fund for Women
Self-determination is a right, not a privilege. The circumstances into which you're born should never pre-determine your destiny. No matter where you come from or your parents' income, everyone is entitled to the same human rights.
#Determined shares the inspirational stories of courageous women and girls around the world who are fighting for power over their own lives, a right that many of us take for granted.
It shows us that when activists, local communities, donors, and supporters come together, they're unstoppable. Global Fund for Women gets money and support to these fearless women-led groups who are demanding and defending equal human rights for all of us.
How much longer can we wait? Last month, global leaders met at the United Nations to commit to 17 Sustainable Development Goals that build on the Millennium Development Goals. It's been 67 long years since the UN Universal Declaration of Human Rights. Now is the time for human rights to become a reality for women everywhere. Join us and raise your voice in the fight for gender equality.
We're determined to create a world where every woman and girl can be strong, safe, powerful, and heard. No exceptions. What are you #Determined to do?